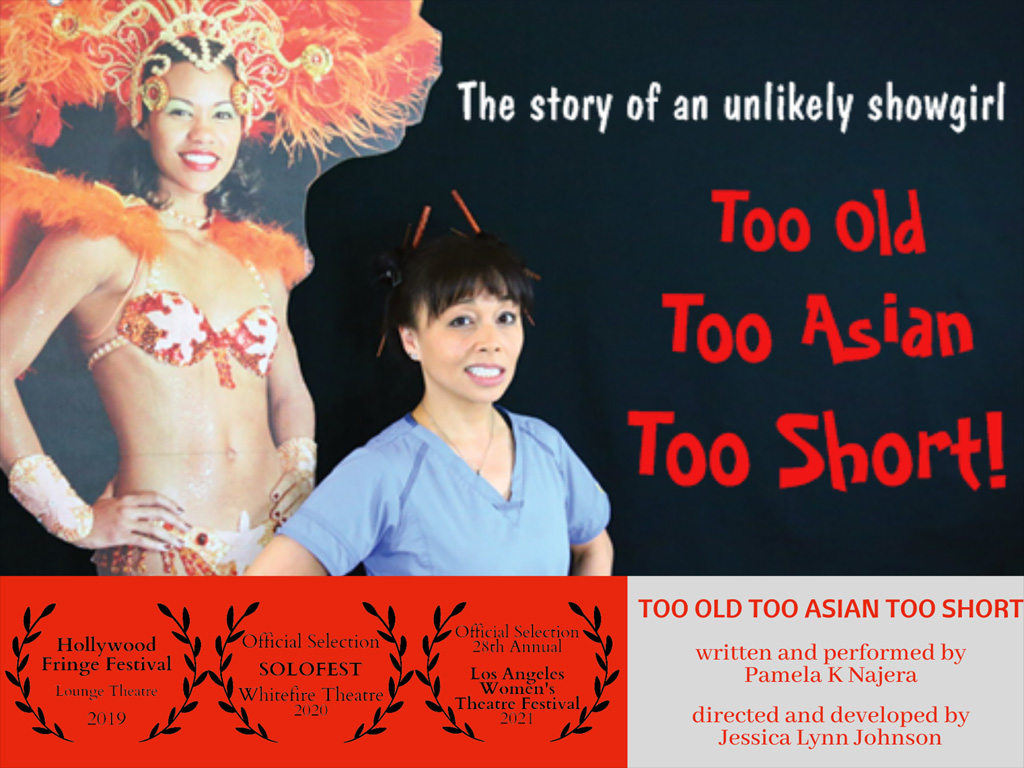 Too Old. Too Asian. Too Short.
The Story of an Unlikely Showgirl
Friday, July 29, 8pm
Written by Pamela K. Najera
Directed by Jessica Lynn Johnson
A story about a girl whose future was already decided for her. She was an obedient Filipina, destined to be a licensed registered nurse. Pamela grew up in a household of secrets and lies, mental and emotional abuse, including neglect and bullying. Her family moved from the Philippines and immigrated to America. She grows into adulthood looking for love in all the wrong places.
Pamela's already fragmented self-esteem was shattered when her infatuation with a charming singer-songwriter from Georgia abandoned her for his budding music career. An unruly character, Obsession, emerges from her psyche and has her behaving like the 'crazy-ex girlfriend'. Pamela seeks counsel not from a licensed psychiatrist but from an endless number of psychics.
Driven by revenge, she's empowered through Dance. Although she was told, 'you're too old, too Asian, and too short', she is catapulted into a long and fulfilling career as a dancer. However, Pamela's inner demons were continuously reminding her that she was a fraud as she struggled to achieve her goals. Will she ever find True Love? Join Pamela, as she takes you on her journey of transformation through song, dance and magic.
The show illuminates issues such as domestic violence, bullying, statutory rape, mental and emotional abuse. However, there is still much joy and entertainment value as it presents both dance and magic.
Featuring Alexander Great- Magician and Illusionist
World Renowned Magic Castle Performer, AlexanderMagic.com
Running time: 60 minutes | Suitable For: 18+ yrs and up | Genre: Comedy, Drama, Musical, Magic
Part of SOLOpalooza 2.022

---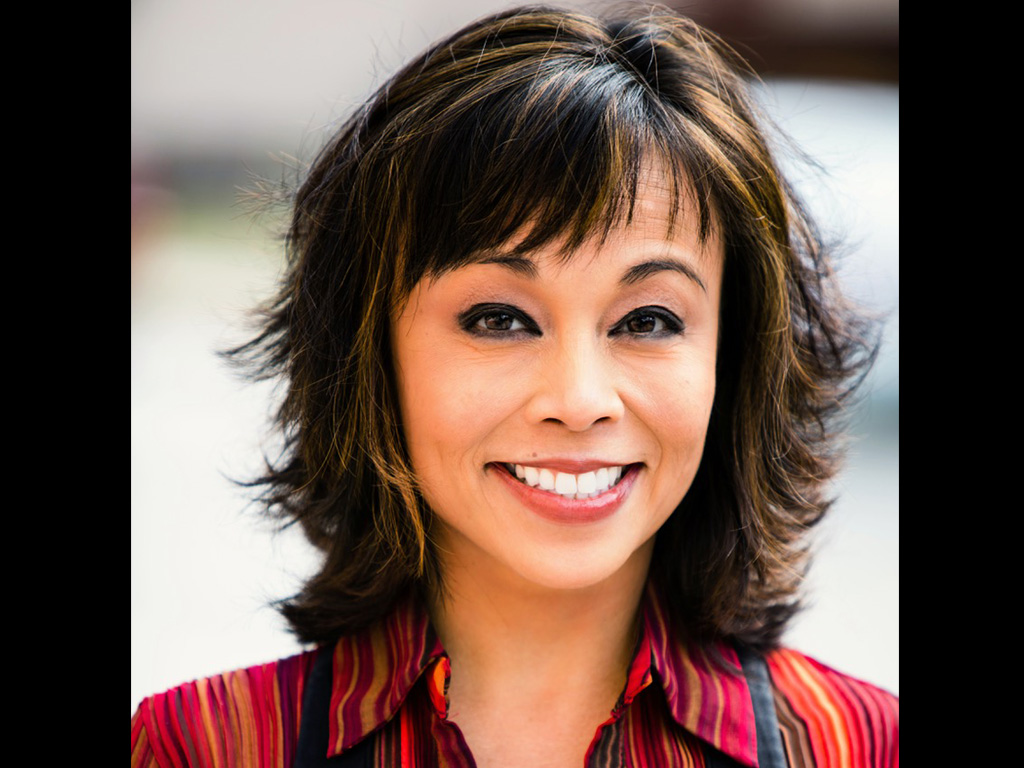 Pamela K. Najera danced professionally with a background in jazz, ballet, and hip-hop for over 20 years. Pamela's show debuted in the 2019 Hollywood Fringe Festival.
Her show was one of the official choices in the 2020 WhitefireTheatre-Solofest and the 2021 LA Women's Theatre Festival. She did a workshop at the Joshua Tree Solo Festival April-May 2022. Currently, Pamela enjoys being of service to solo-artists as a choreographer and designing a 'uniquely-you' choreography fit for any level of dance or none at all.
Pamela is thrilled to be amongst wonderfully talented solo artists invited to perform in this year's Theatre West "Solopalooza 2.022".