Coming up on Saturday, April 24 at 10am
In collaboration with the LA Public Libraries Studio City Branch
Zoom in with Storybook
To get the Zoom Link for this live streaming event,
email with the subject line: Zoom in with Storybook.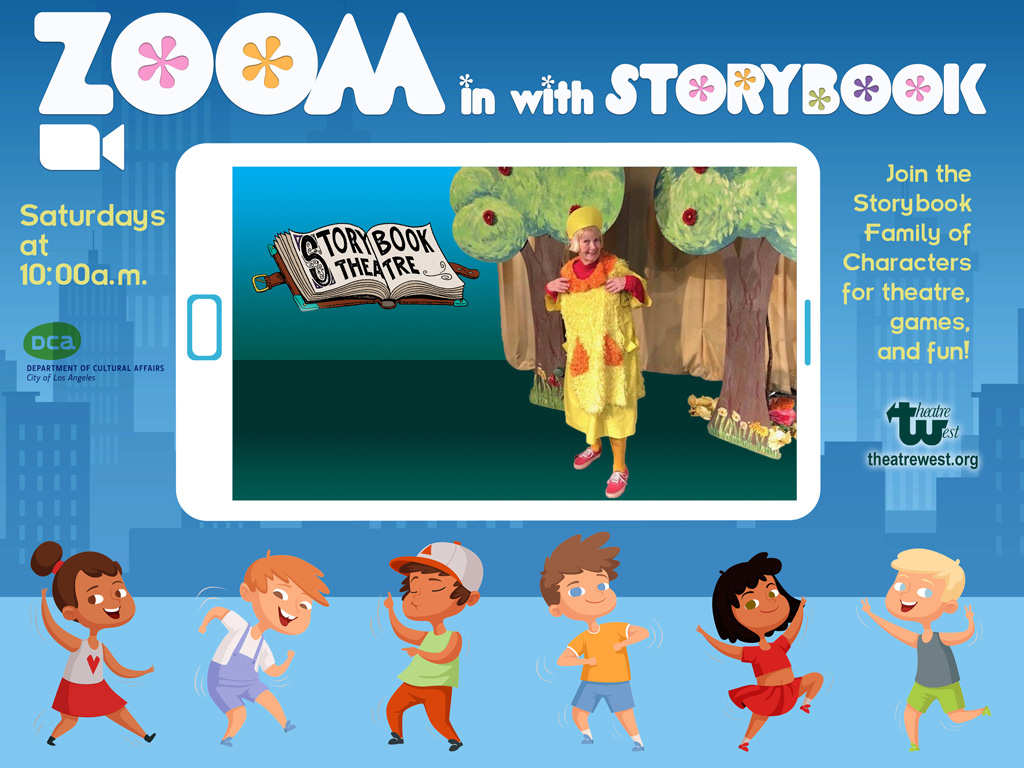 Storybook Theatre, Live from Theatre West
A special online presentation of six of your favorite children's shows.
To view the shows, click the image below.