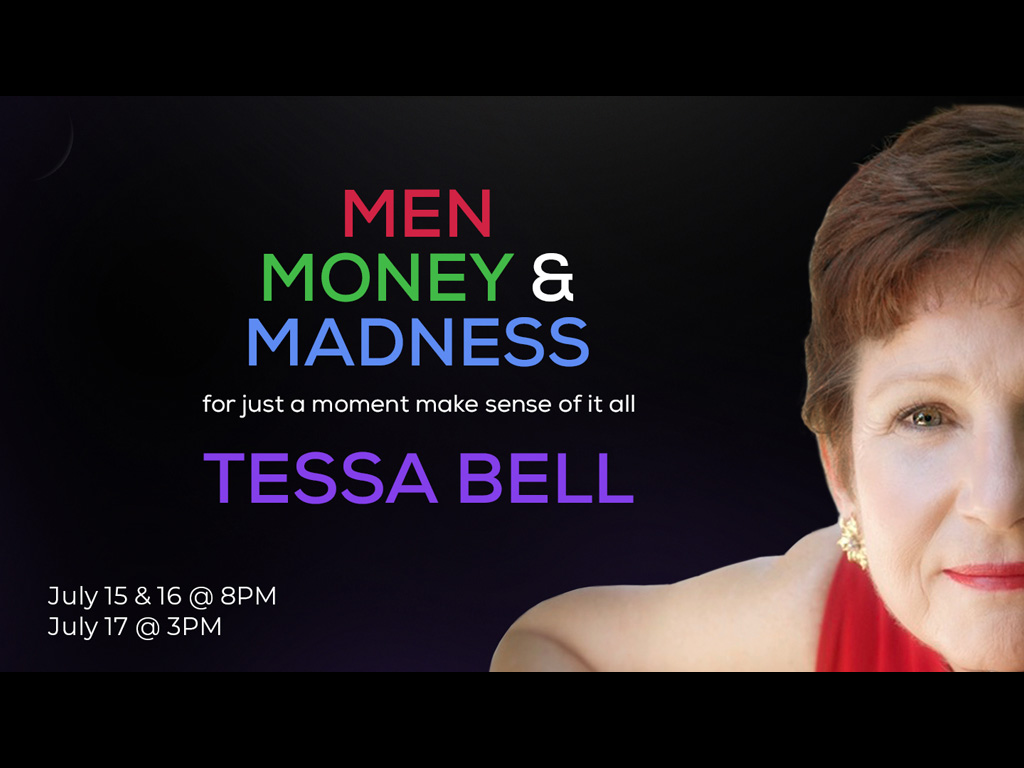 Men Money, and Madness
For just a moment, make sense of it all.
Saturday, July 16, 8pm - Sunday, July 17, Matinee 3pm

*Covid Policy:
Currently we require proof of full vaccination and a booster along with wearing a mask while inside the theatre.
Keep an eye on our website or your show reminder email for any updates.
Written and performed by Tessa Bell
Directed by Victoria Lavan
Musical Director: Paul Cady
Men Money & Madness is a cabaret show about, wait for it: men, money & the insanity of our world. A show that moves the art form away from sentimental love songs and plants it squarely in the reality of post covid America.
With her nod to the radical origins of the artform Tessa Bell is a very modern artist who confronts and comments on the world as it is today with humor and compassion, making sense of the chaos that surrounds us by the strength and beauty of her vivid rendition of classic songs.
"A brilliant performance. Men Money & Madness is a unique cabaret show…Tessa Bell weaves storytelling both serious and humorous into a masterpiece that is deeply thought provoking and wonderfully uplifting." - The New Sun Newspaper

"An unbelievably great performance. Style, wit, content and that indescribable quality that identifies a REAL diva. Tessa has the quiet beauty that does not put on airs, just the simple enjoyment of the moment. Her material was stunning… Run, don't walk to Men Money & Madness." - Nan Selle, Cabaret Hotline
Running time: 80 minutes | Suitable For: 14+ yrs and up | Genre: Cabaret
Part of SOLOpalooza 2.022

---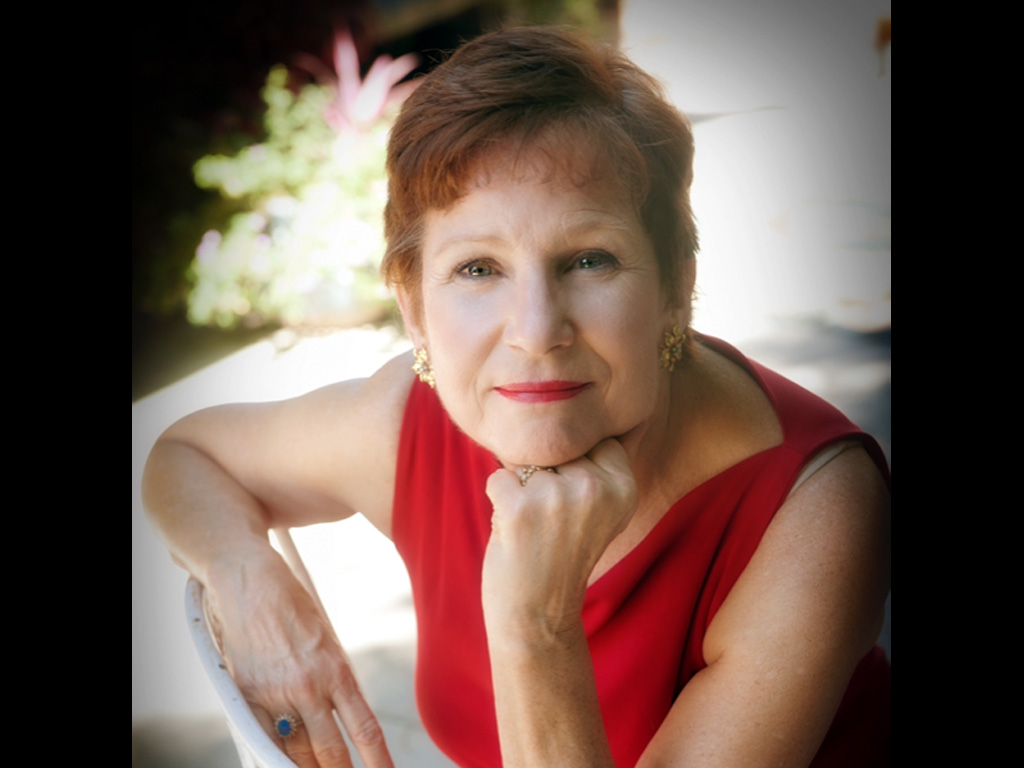 Tessa Bell began acting as a teenager in Washington DC playing Mary in Ionesco's "The Bald Soprano" at the Washington Theater Club, and Sandy in "The Prime of Miss Jean Brodie" for the Chevy Chase Players before heading off to SUNY Purchase to study Political Economy and Film. She graduated at the top of her class and received the Presidential Award for her documentary on African American neighborhood displacement and subsequent devastation.
Post college she crafted a career at CBS "Sixty Minutes" and the "CBS Evening News" where she worked until the arrival of her daughter, which precipitated the choice not to return to CBS, whereupon she built Infinity Films & Video, Inc. a film and video company producing films for Fortune 500 companies, as well as more inspiring entertainment in the form of short children's films.
In the mid-nineties, Tessa turned a corner and began producing live off-Broadway cabaret shows. She wrote and performed four cabaret shows, worked with cabaret greats Erv Raible, John Wallowitch and Tedd Firth and was nominated for Best Female Debut 2000 by the Manhattan Association of Cabaret and Clubs Awards. Her last show "Men Money & Madness" premiered in Dec. 2001 at "Judy's" and "Don't Tell Mama."
In 2008 Tessa moved to Los Angeles and began producing films and short form media again. She produced "Bipolar," a thriller starring Andrew J. West and Emma Bell with Beatrice Rosen and Andrew Howard, directed by Jean Veber and "Life Inside Out," a film starring Finneas O'Connell (Billie Eilish's brother) which won top awards at festivals across the US and was released theatrically in NY, LA & San Diego.
Under the banner of her production company Wild Flower Films, LLC, Tessa is currently in development on the feature film "Nice Trick" written and directed by her daughter Emma Bell ("The Walking Dead", "Dallas", "Frozen"…), a television show about the female Pope based on her award winning screenplay "The Legend," and a reprise of "Men, Money & Madness" at Theater West in Los Angeles.
After years on the Board of Directors of Women In Film, Tessa moved to become a Founding Board member of GreenLight Women whose mission is to champion women and promote diverse perspectives in media.