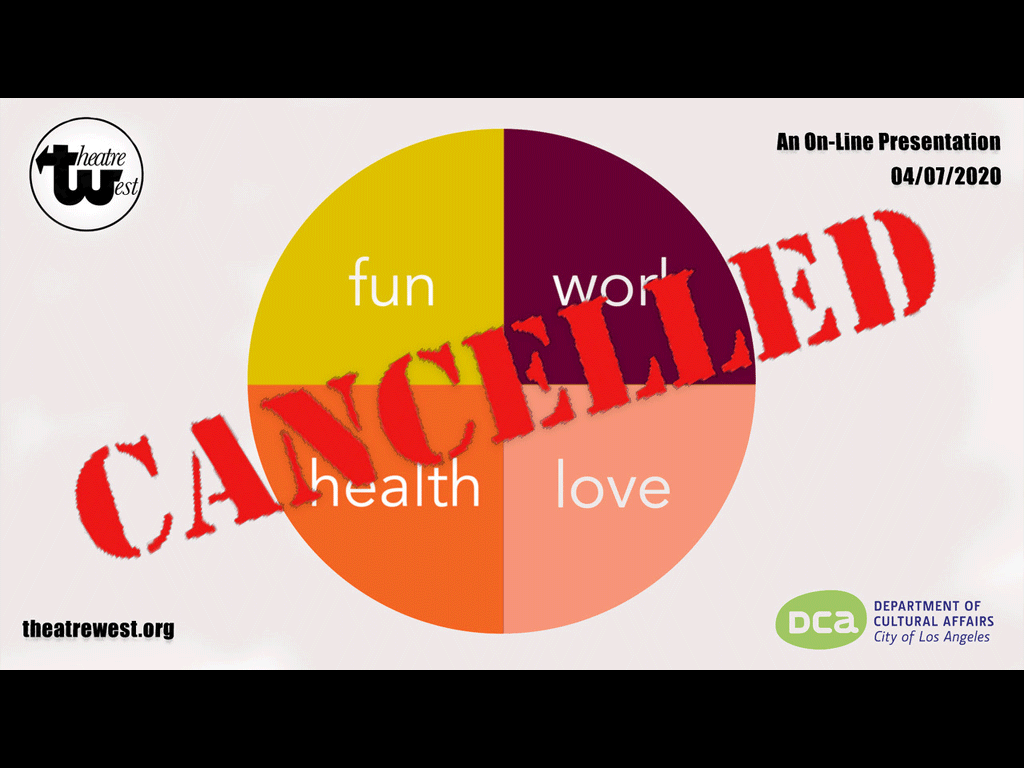 Cancelled
Short stories about life's cancellations. Written by: Heidi Appe, Maray Ayres, James Cox, Arden Lewis, Dina Morrone, Charlie Mount, Clara Rodriguez, Tatum Shank, Lloyd Schwartz
Click here to watch on our YouTube Channel
When a pandemic turns your world upside down, and everything from the theater, to your job, your vacation, wedding, or even graduation, are all "cancelled" what do you do? You write about it.
Theatre West had just opened the world premiere of Our Man in Santiago by Mark Wilding when the mayor and governor instructed everybody to stay home. We had to close it after opening weekend. We had to end our run of Storybook Theatre's new musical, The Adventures of Peter Rabbit, too. Schools closed so we had to cancel all of our field trips.
That got us thinking, let's open up a storytelling challenge to our company members with the topic "Cancelled" and see what they come up with. Here are some of the stories, all written and told from members' homes, and presented in April 2020.
Produced by Garry Kluger and Dina Morrone
With
Heidi Appe • Maray Ayres • James Cox • Arden Lewis • Dina Morrone • Charlie Mount • Clara Rodriguez • Tatum Shank • Lloyd Schwartz
Thank you to the Department of Cultural Affairs, DCA
Click here to watch on our YouTube Channel
#LATheatreLivesOnStage