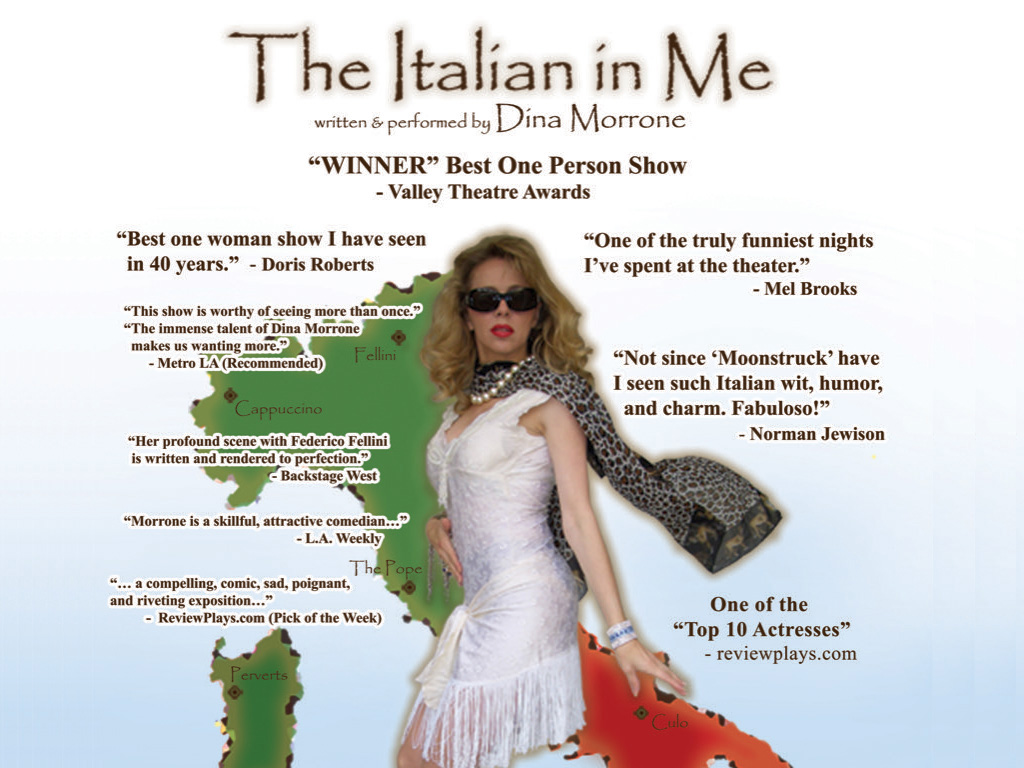 The Italian In Me
An accelerated, full immersion Italian lesson about Cinema, Sex, Saints, and Federico Fellini too!
ONE PERFORMANCE ONLY
Sunday, November 12th, 2pm.
Tickets:
$35 in advance
$40 at the door
Tickets Available Soon
Children under age six are not admitted unless the production is advertised for younger audiences.
Regardless of age, everyone must have a ticket and be able to sit quietly through the performance.
Written and performed by Dina Morrone
Directed by Peter Flood
In "The Italian in Me", a doe-eyed aspiring actress from Canada – who has been raised on a heaping dose of old-fashioned values & Roman Catholic guilt – upends her life by moving to Italy. With her, she brings a tiny bit of cash and grandiose dreams of working in Italian Cinema. Once in Rome, she quickly discovers that things in the Eternal City are not quite as holy or as romantic as she had imagined. Her days are filled with countless fruitless encounters with perverts, priests, producers and statues of Saints in old churches, to whom she pleads for help. But help does not come. Not even a chance siting of the Pope at St. Peter's brings her any closer to her dream. When all hope seems lost, she meets the cinematic Maestro himself, Federico Fellini at Cinecitta' Studios for what turns out to be a very "illuminating" encounter, but will it be the 'Dolce Vita' she was searching for?
Running Time: 75 minutes | Mature subject - 14+ yrs and up
---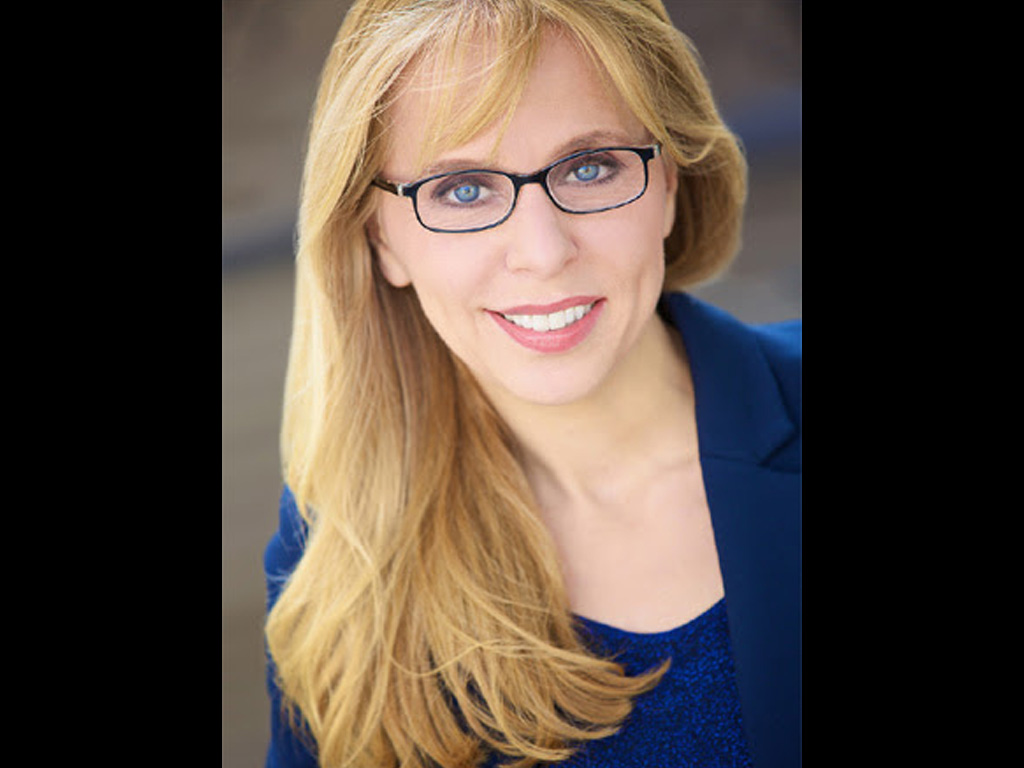 Dina Morrone produced the first ever-solo series at Theatre West in 2013, "The Sunday Night Solo Series", and has since produced "Portraits of Humanity 2", "SOLOPalooza 2.022", both solo series, "Who I Am" (Black History Month) "It Happened in LA" (Storytelling), a recent remount of her 12-person play "Moose On The Loose" a comedy about an Italian family and a Canadian Moose, her award winning one person show "The Italian In Me", and now thrilled to be producing "So Many Stars" with SO MANY incredibly talented artists and musicians!
Besides producing, Dina is a playwright, solo show performer, and voice over artist. Most recent VO credits include "Starfield" Video Game, "The Equalizer 3", "Ferrari", "The White Lotus", "Avatar: The Way of Water", Guillermo del Toro's "Pinocchio", "Bugs Bunny Builders", and several awards show.
To learn more visit dinamorrone.com