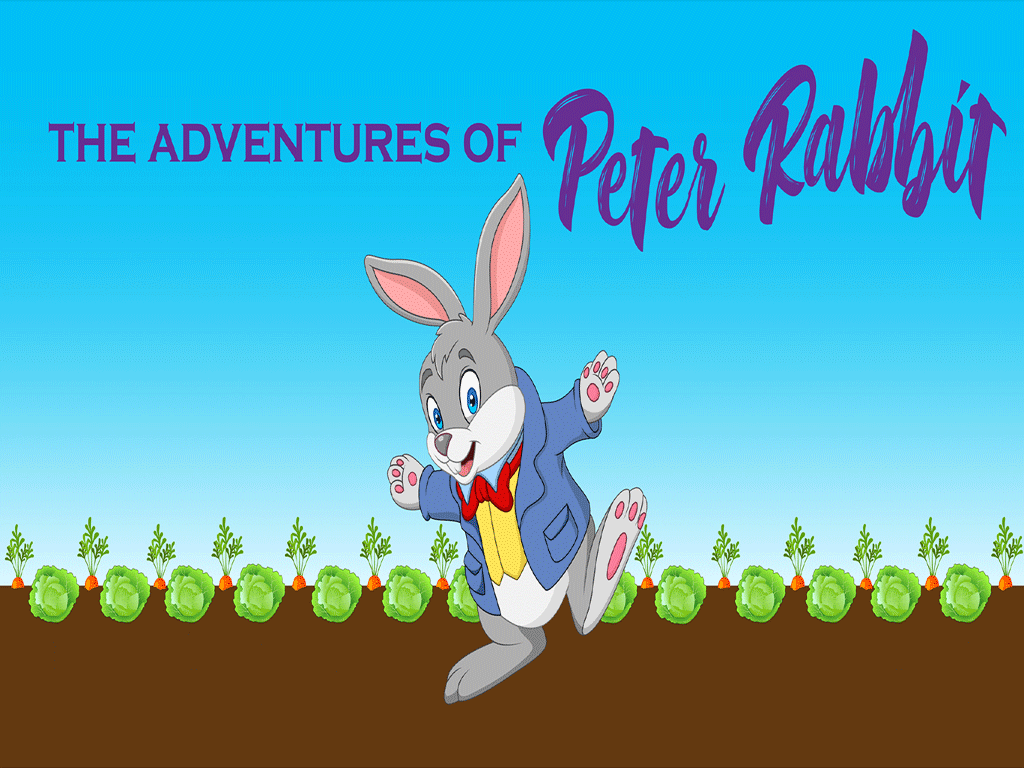 The Adventures of Peter Rabbit
Storybook Theatre Presents A Hoppity Family Musical
Directed by Anthony Gruppuso | Produced by Barbara Mallory and Lloyd Schwartz
With
Alex Mashikian (Understudy Chris Quazzo) • Ashley Fox Linton (Understudy Kristina Price)
Kathy Garrick / Saratoga Ballantine • Will Collyer / David P. Johnson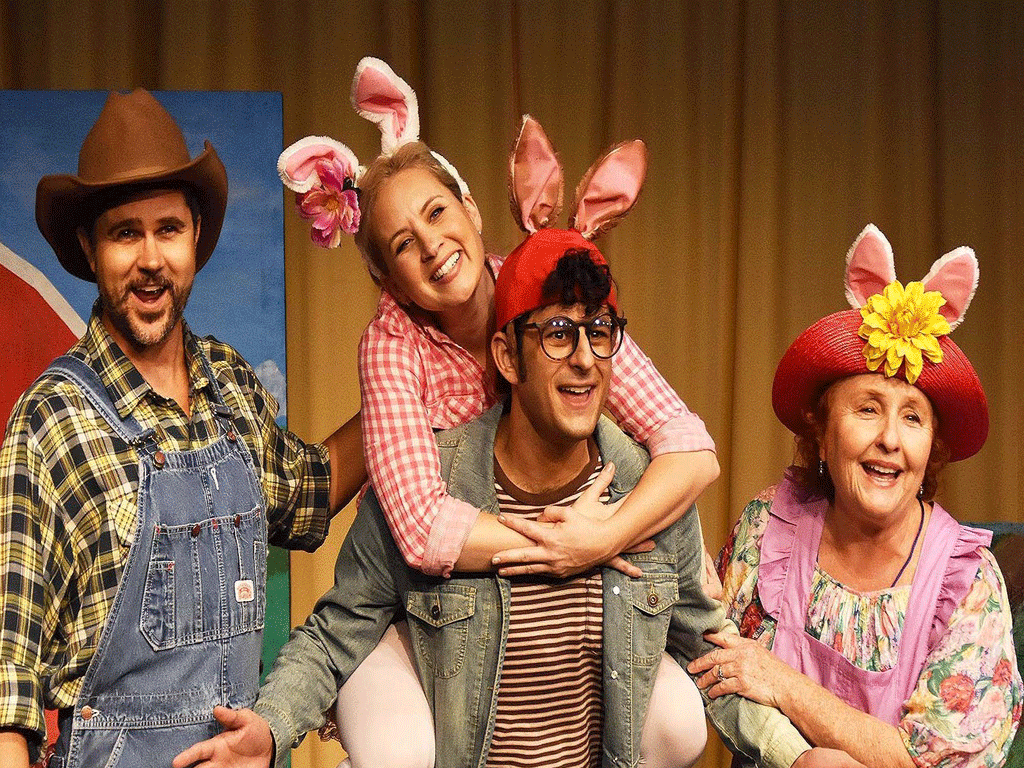 Book and Lyrics: Anthony Gruppuso | Music: Matt Dahan
Choreographer: Mark Michello | Set Design: Ashley Taylor | Sound Design & Lights: David P. Johnson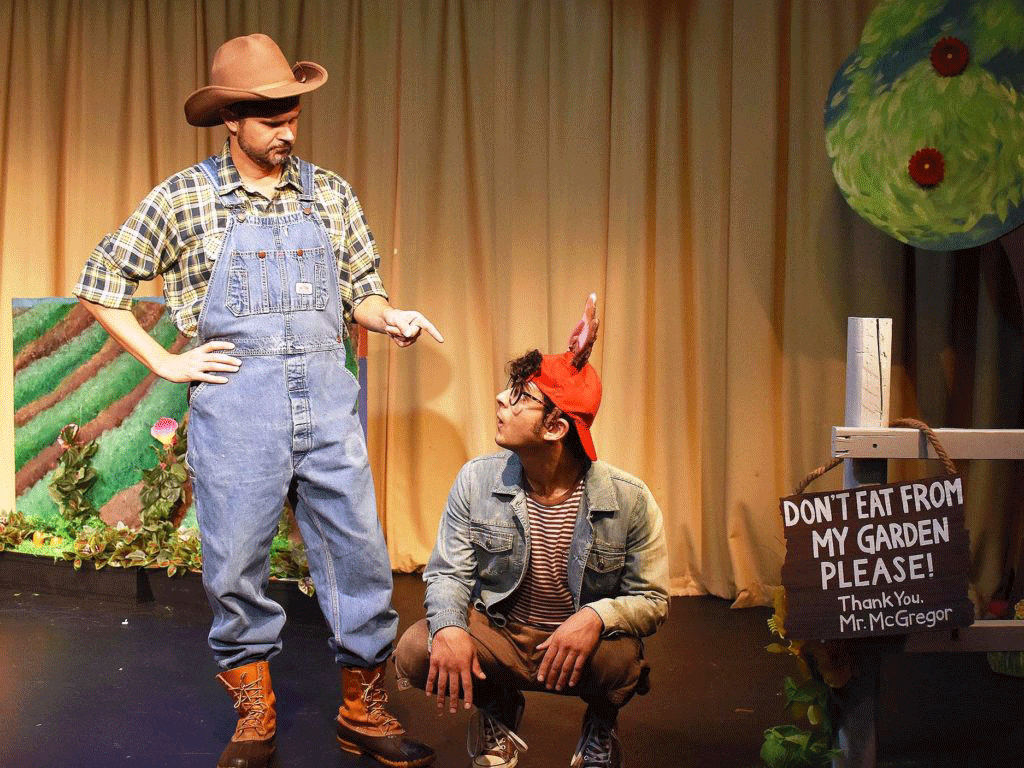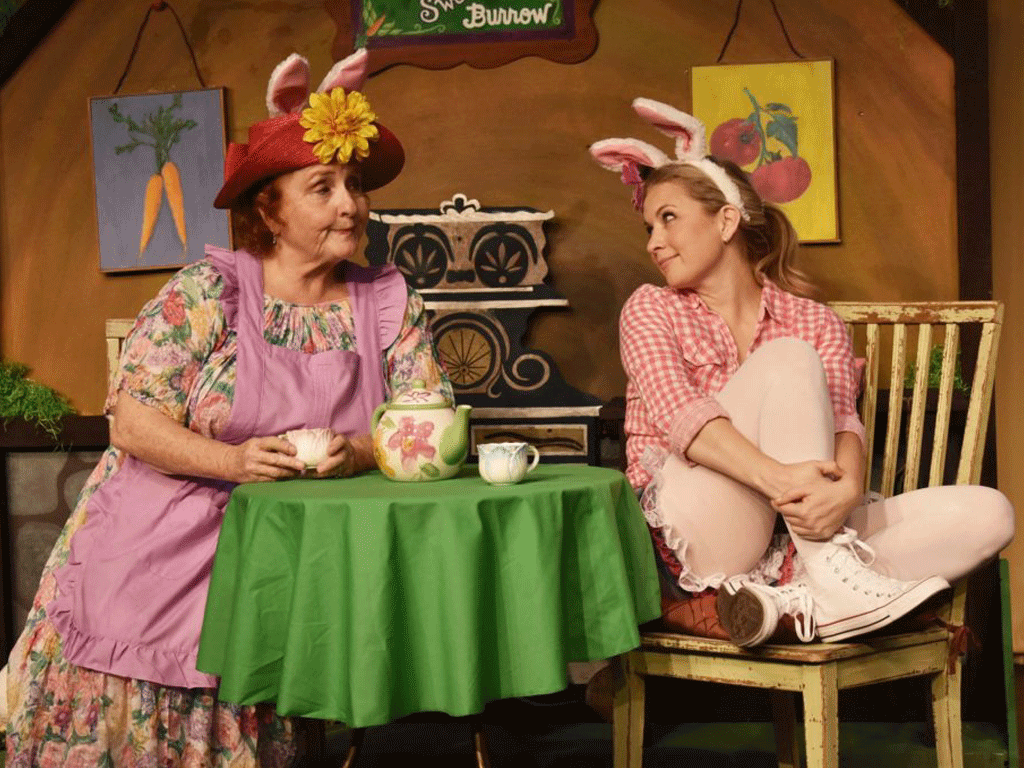 Peter Rabbit features Alex Mashikian as Peter Rabbit, with Chris Quazzo as Understudy, Ashley Fox Linton as Cottontail, with Kristina Price as Understudy, Kathy Garrick & Saratoga Ballantine as Nana Bunny and Will Collyer & David P. Johnson as Mr. McGregor.
The creative team includes Writer & Lyricist Anthony Gruppuso, Composer Matt Dahan, Director Anthony Gruppuso, Producers Barbara Mallory & Lloyd Schwartz, Choreographer Mark Michello, Set Designer Ashley Taylor, Sound Designer & Lighting Designer David P. Johnson.
Read the Interview Ryan M. Luévano interviewing Anothony Gruppuso on the World Premier of A Peter Rabbit Musical
Storybook Theatre has been presenting young children and their families with fun, age appropriate interactive theatre and musicals for 35 years. Classic fairy tales are adapted for the stage and set to music with plenty of opportunities to wiggle, move and shout. The show is 50 minutes long with a juice and cookie intermission. After the show children can meet the cast and get autographs.