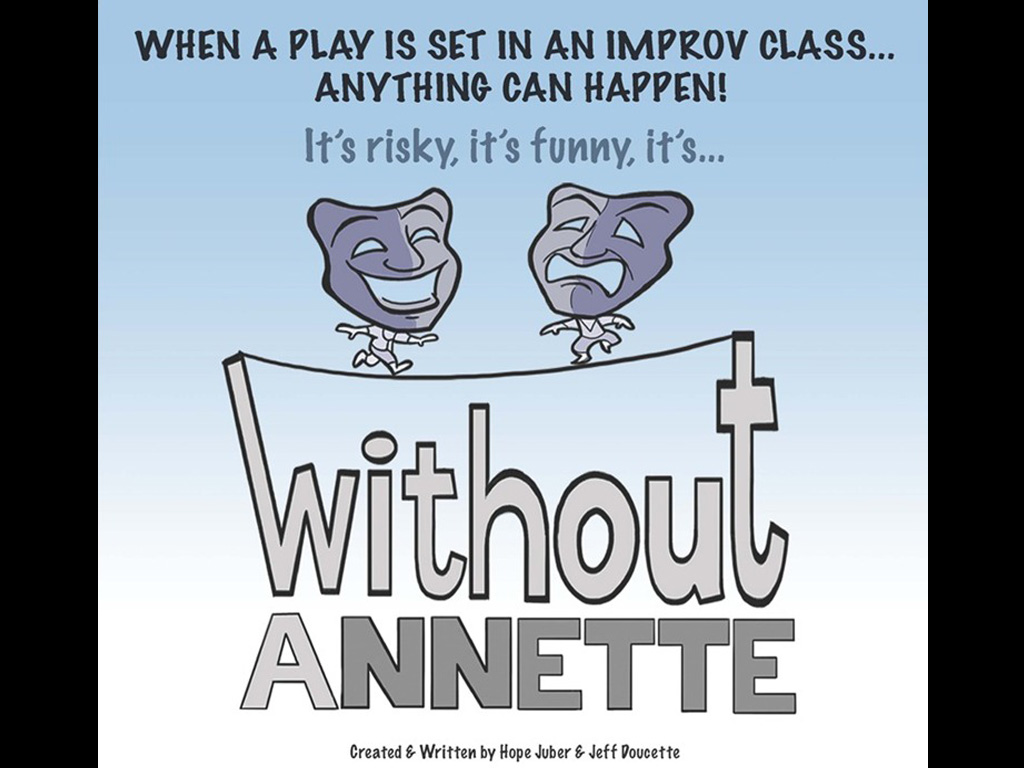 Without Annette
Theatre West and Juber Productions Presents a play by Hope Juber and Jeff Doucette
June 14 – August 30
Directed by Charlie Mount
With
Heather Alyse Becker • Shaun Brady • Yancey Dunham • Jason Frankovitz • Jeremy Klein • Kyle Klein • Maria Kress
Charlie Mount • Claire Partin • Chloé Rosenthal • Andrew Walker • Andrew Villarreal
Listen to an interview with the Cast and Creators of Without Annette with AMB Theatre
Musical Accompaniment & Composition: Laurence Juber | Assistant Director: Hope Juber
Stage Manager: Roger Cruz | Production Assistant: Annie Sims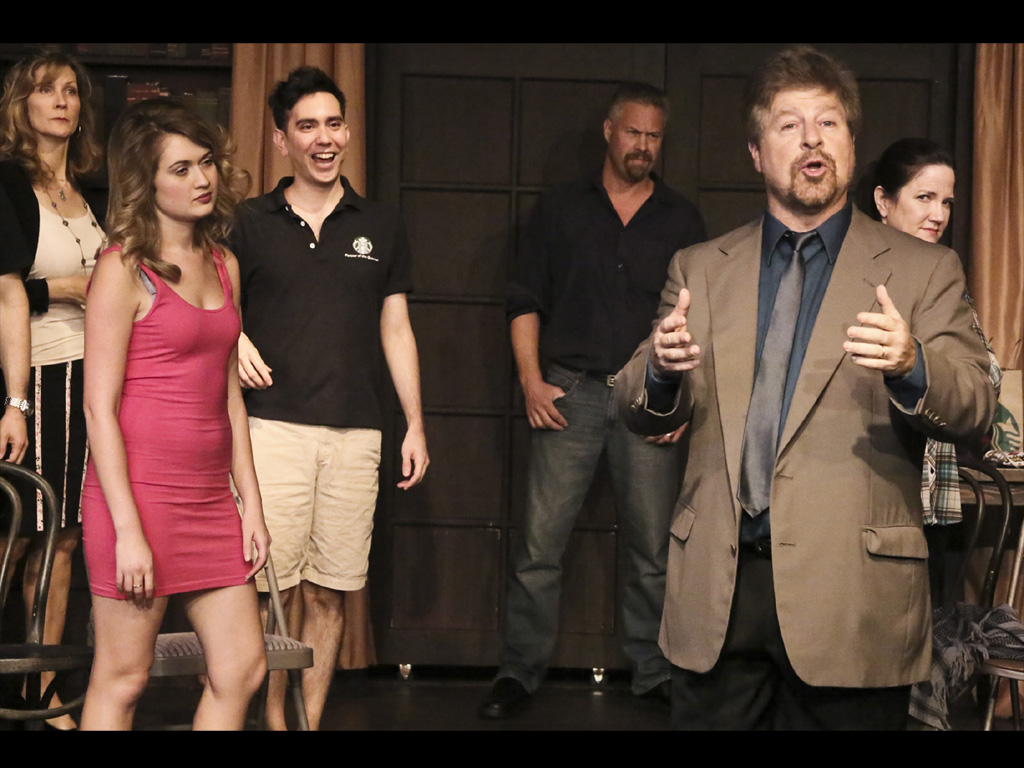 "Without Annette is an astonishingly accurate depiction of a weekly improv class. Its all there, the emotional connections made between the characters, the disparate motivations behind their commitments to the class and the journey they all take together from first class to live show. The camaraderie, the competitive shenanigans, the jealousyWithoutAnnette, the affairs and the tears. And what a cast of characters it is…Each and every nuance was captured brilliantly by the playwrights and then brought to life by this wonderful cast…I came away from this play euphoric, laughed out and smiling all the way home. As an added bonus the sublime Laurence Juber, lead guitarist from 'Wings', and the producer of the play, performs beautiful guitar solo's before during and after the play. As if the play itself wasn't special enough!" - NoHoArtsDistrict.com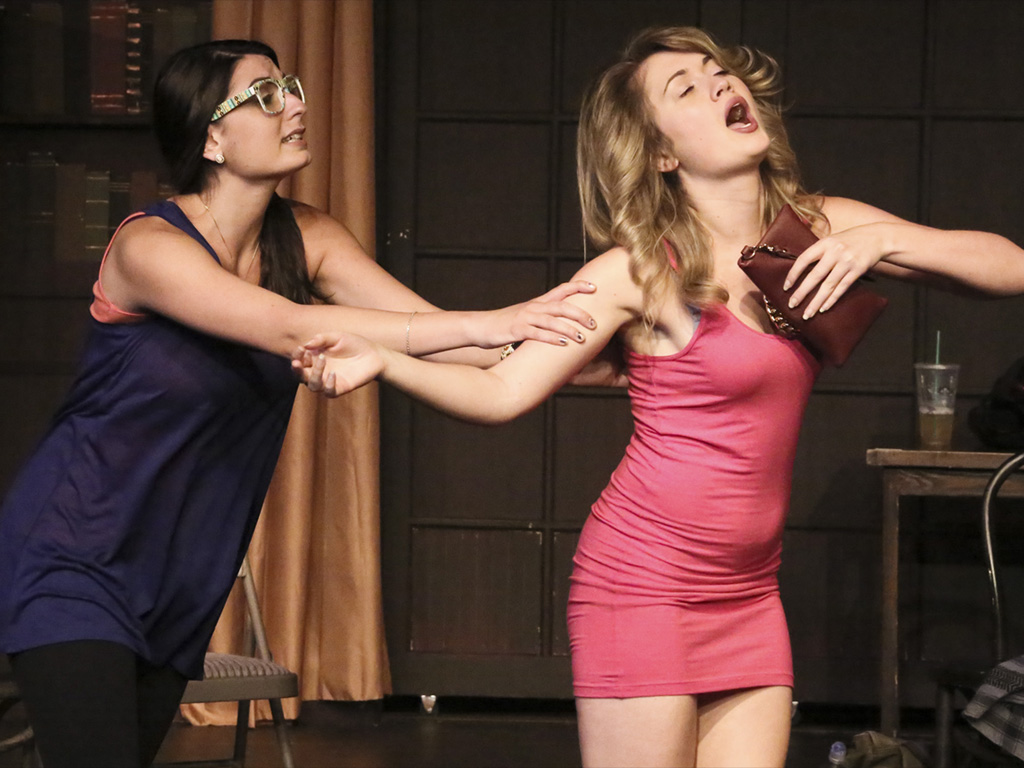 Carol Kaufman Segal, ReviewPlays.com
"If you enjoy a good comedy, if you also enjoy improvisational theater, you certainly will love Without Annette playing at Theatre West in Los Angeles. First and foremost, the production was written by Hope Juber and Jeff Doucette, but it is also interspersed with the actors adding improvisation to the play. How is this accomplished?"
"Here is the premise. The plot is about a class in improvisational comedy. It includes an actor who leads the class (Charlie Mount who also directs the play), and his students. The students are quite a mix of characters, a professional actor who has a Hollywood career, an actress who is successful working in commercials, the wife of a major star, actors who want to learn more to help them in future endeavors, and simply folks who come just for enjoyment and the learning process of creativity."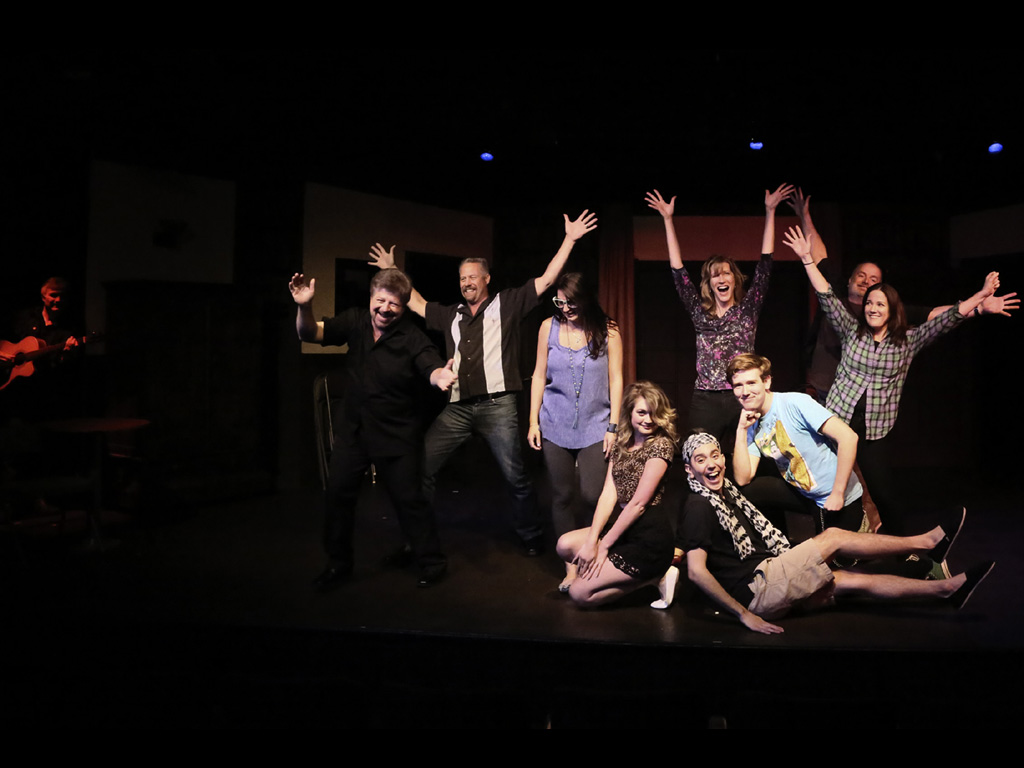 "Throughout the play, it is difficult to tell what the written comedy is, or what is being improvised. I have the impression that the subject matters of the class exercises were written, and when exercises were performed by the cast, they were improvised. So exactly what I saw the night I was at the theater might be different from what you will see at the time you attend the production. Nevertheless, the entire evening is fraught with comedy that arouses laughter from beginning to end."
"Annette 3The evening doesn't stop when the production ends. The very talented cast obliges the audience with a number of their suggestions that they develop into an improvisational work. And what a great group they are, not just being good actors, but in taking an idea from an audience member and, on the spot, creating a comedic skit."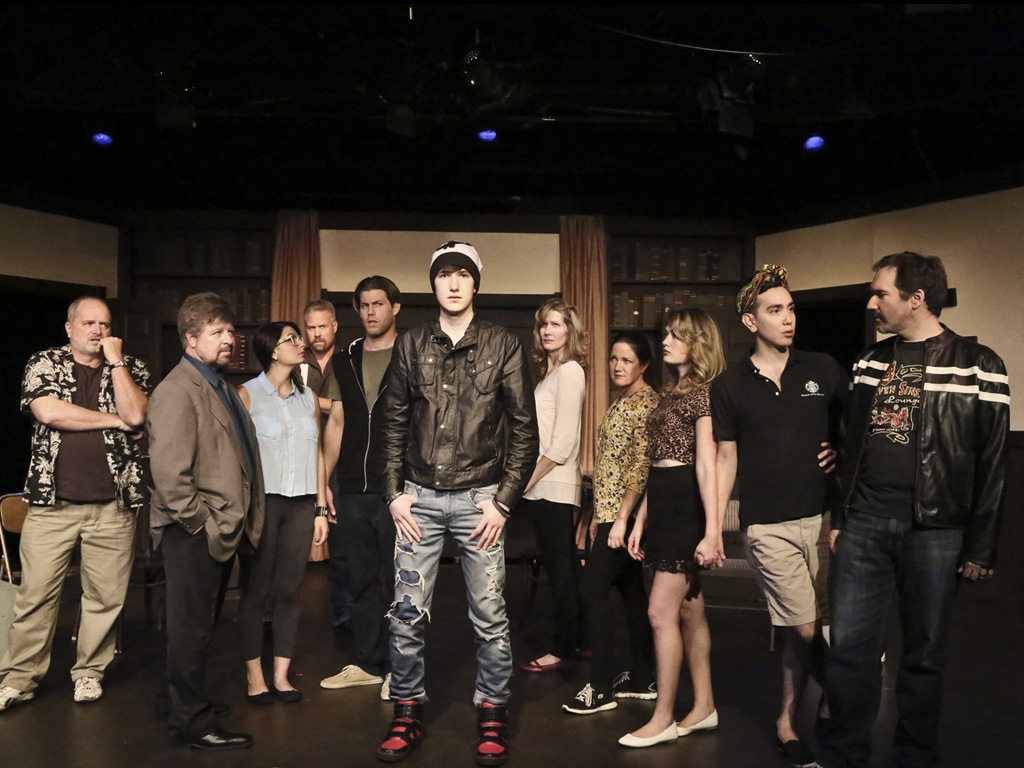 "The cast, besides Charlie Mount, consists of Yancey Dunham, Jason Frankovitz, Chloe Rosenthal, Heather Alyse Becker, Marie Kress, Claire Partin, Andrew Villarreal, Andrew Walker, Shaun Brady, and one character played by either Jeremy Klein or Kyle Klein. Each of these performers also makes their class characters stand out."
"Producer Laurence Juber , the producer of Without Annette presents a musical concert before each performance, and adds musical accents during the show and in the added finale playing his guitar. What a magnificent talent he adds, both before and during the production."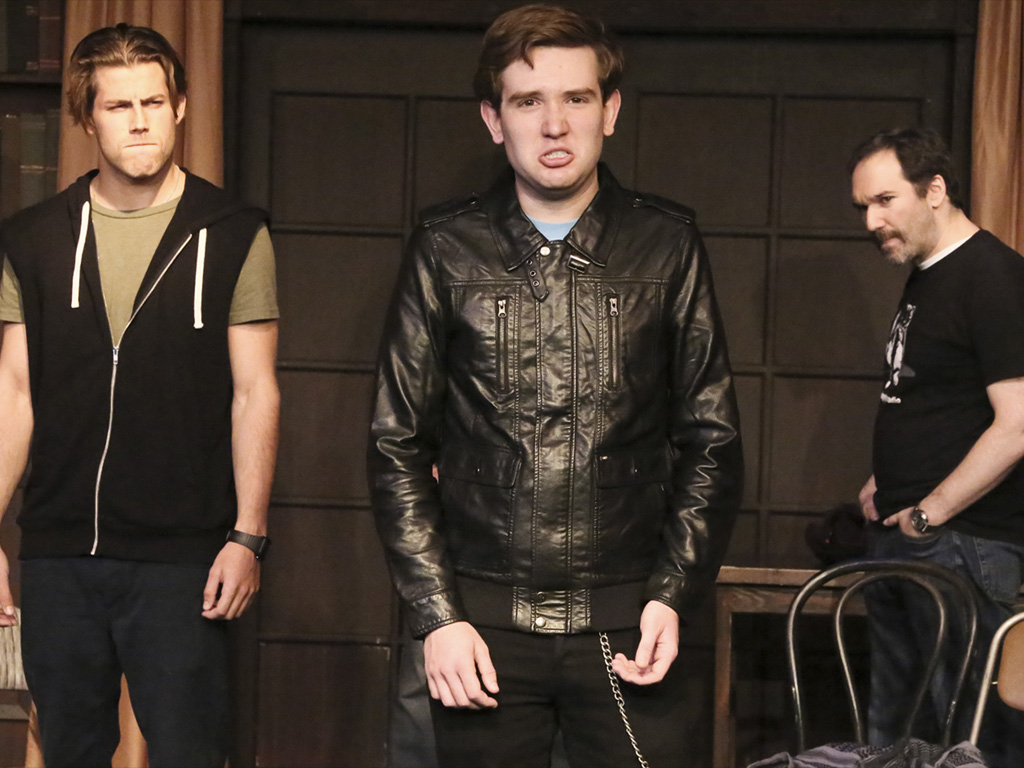 Kristy Markovik, The Tolucan Times
"Anything 'Without Annette' (without a net) is scary but this time it's worth the risk"
"How does the saying go? Jump and Annette will appear? Well trust me when I say jump to see Without Annette at Theatre West. Go! There's no time to waste. Soon tickets will be in very short supply. As your trusted community writer I implore you, ACT NOW!"
"Tickets secured? Good. Now I can tell you what's in store. A production at Theatre West is always a good time, but Without Annette lands ahead of the class, not because Laurence Juber (Grammy award-winning guitar virtuoso) performs a mini-concert (amazing), and not because there is a magic show after the main event (it will keep you on pins and needles), but because Without Annette is uproariously funny and witty!"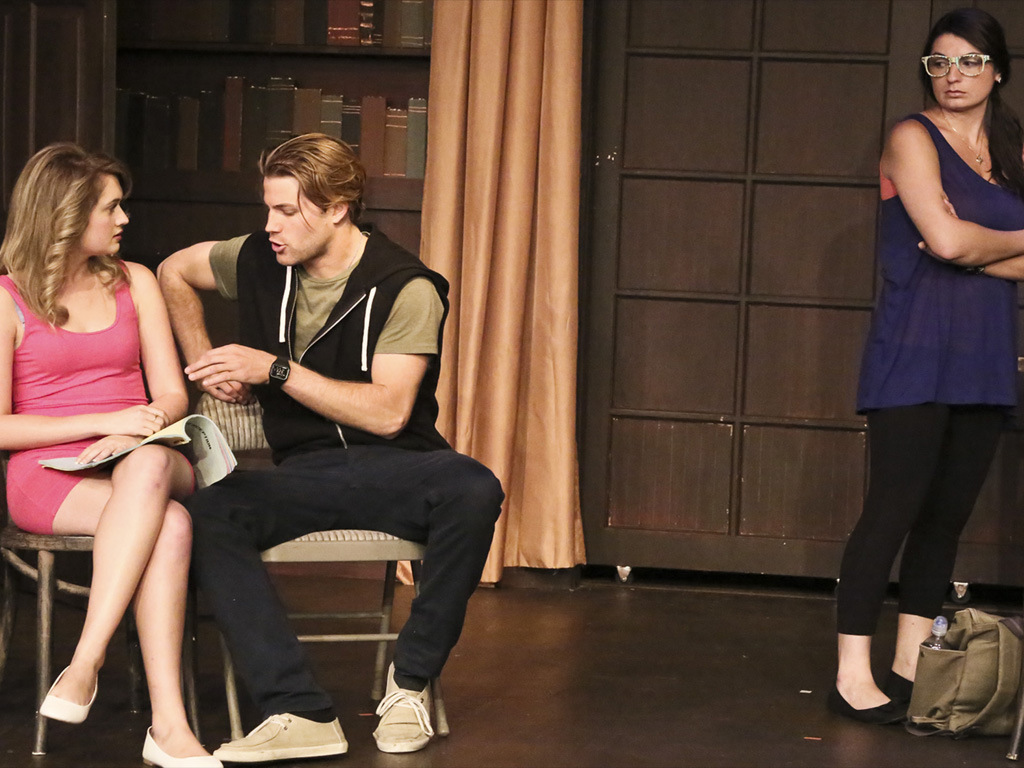 "Without Annette, created and written by Hope Juber and Jeff Doucette, is set in an improvisation class led by a seasoned (euphemism) actor and made up of a well-mixed bunch, among them: the wife of a famous Hollywood actor, a generous Starbucks employee, twenty-something roommates, and a retired NFL player turned insurance salesman. Mostly scripted, the show flows in and out of improvisation creating a one-of-a-kind comedic experience you shouldn't miss."
"The cast, including Heather Alyse Becker, Shaun Brady, Yancey Dunham, Jason Frankovitz, Jeremy Klein, Kevin Klein, Maria Kress, Charlie Mount, Claire Partin, Chloe Rosenthal, Andrew Walker, and Andrew Villarreal are superbly talented and so entertaining, they are all my faves! You can thank me later."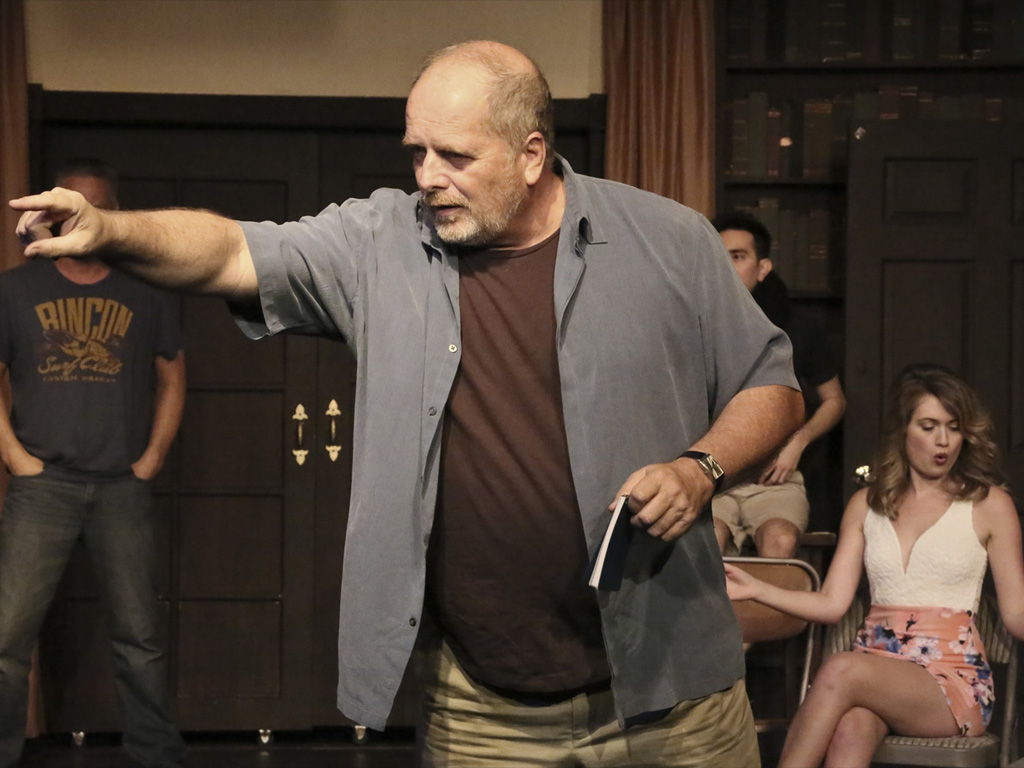 Essencela.blogspot.com
"The work is written by Hope Juber and Jeff Doucette and follows as the cast takes audience members on a journey that is unlike anything you've seen before. Combining the commitment and consistent work of a prepared production, with the magic, spontaneity and trust of an incredible Improv class, complete with audience participation, the direction of Charlie Mount creates an entire theatrical experience that you're sure to remember!"
"Starring the incredible Heather Alyse Becker, Shaun Brady, Yancey Dunham, Jason Frankovitz, Jeremy Klein, Kyle Klein, Maria Kress, Charlie Mount, Claire Partin, Chloe Rosenthal, Andrew Walker, and Andrew Villarreal this is truly an all-star team that is our here in Los Angeles creating some serious "theatre magic." Each member of the cast works together flawlessly to create a streamline production that incorporates not only, an obviously intense rehearsal process but also a seamless Improv technique that keeps both the audience and the actors literally at the edge of their seats as no one in the room is quite sure what to expect next."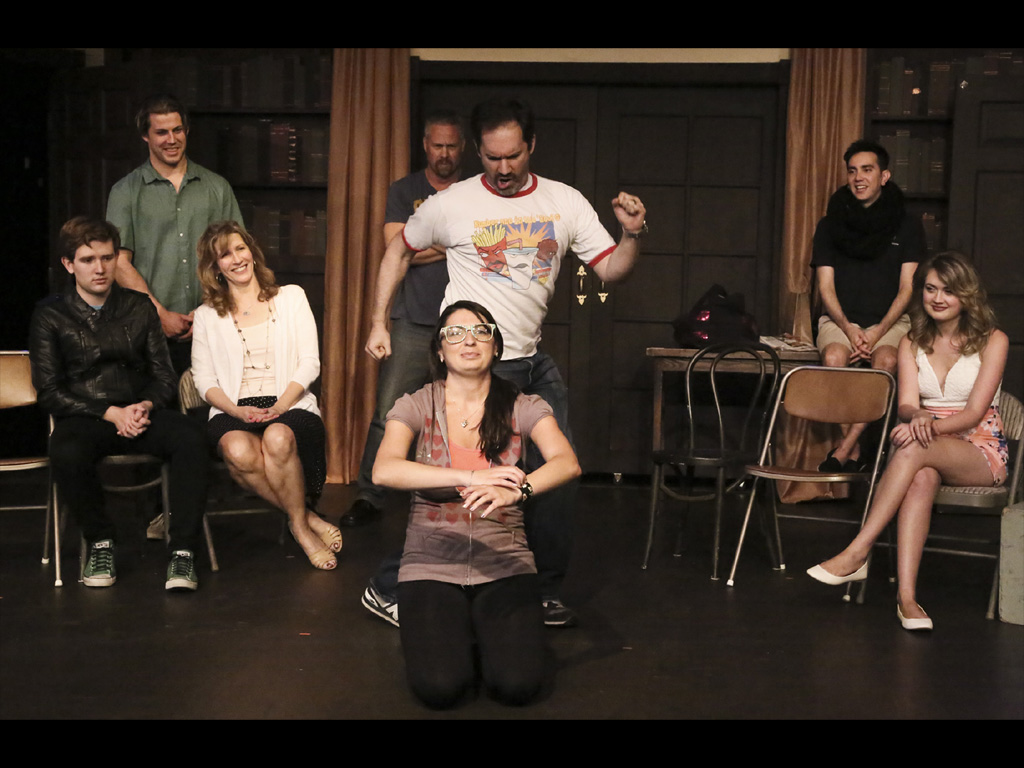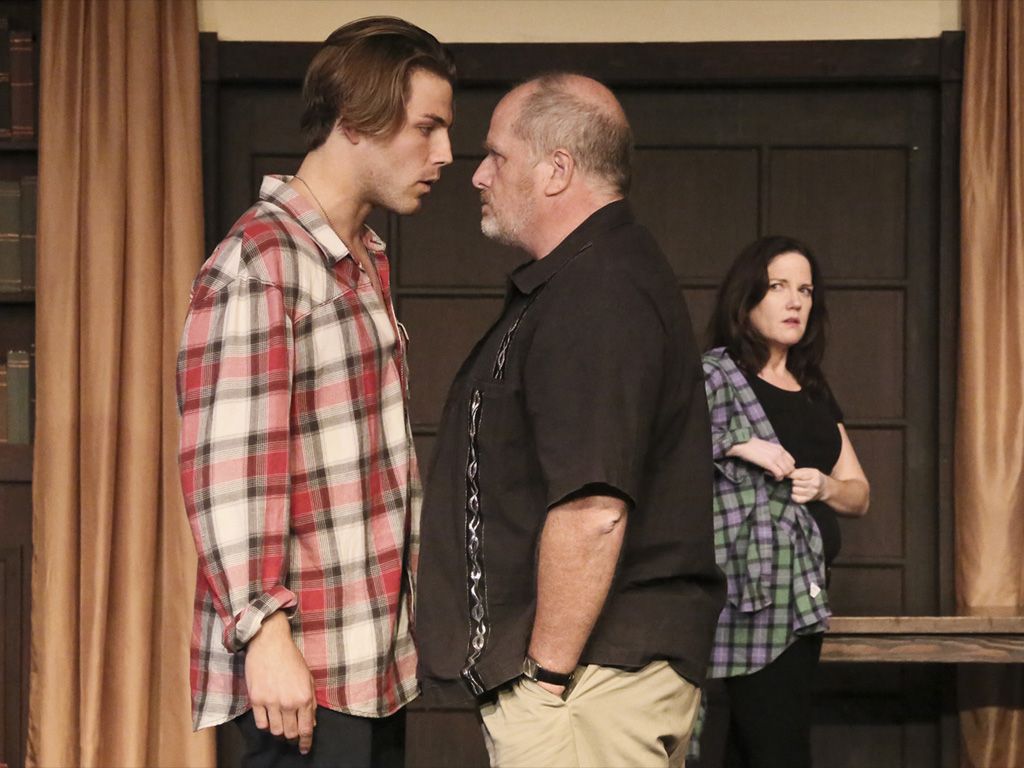 Who's Who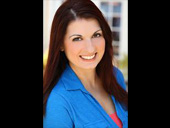 Heather Alyse Becker as Libby Martinson
Heather is honored to be part of such an original production. She has been a member of Theatre West for over eight years. Some of her favorite roles include "Florrie" in Waiting for Lefty and her dual roles as "The Manicurist" and "The Instructress" in The Women. Her true passion is to make people laugh. Heather has started to hit the world of stand up comedy. She has been studying comedic improv for over five years. Heather would like to express her gratitude to Hope Juber, Laurence Juber and Charlie Mount for affording her this incredible and exciting opportunity. Thank you Momma and Father for your unconditional love and support.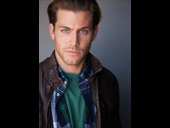 Shaun Brady as Michael Gaines
Shaun has been in and out of the theatre world since a young age. He is currently part of the improvisational group THE IMPROVABLES, studying under the group THE SPOLIN PLAYERS. Shaun doesn't like categorizing himself as any specific type of actor. He loves and respects all the different avenues of acting and wishes to part take in all of them through out his career. You may have seen him on TV in episodes of UNDATEABLE on NBC, or PERCEPTION on TNT. He is climbing the ladder of his profession and living his dream. Shaun cannot be more excited about the show and says, "I am so blessed and thankful to be a part of this incredible ensemble."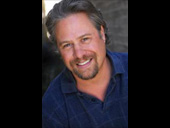 Yancey Dunham as CJ Carter
Yancey received his BA in Theatre from WSU. Favorite roles at WSU: Slim in "Cowboy Mouth", Martin in "Fool for Love", Capt. Keller in "The Miracle Worker", Monk in "Small Craft Warnings". At Seattle's Annex Theatre, Yancey appeared as Bosuffi in Clive Barker's "Frankenstein in Love" and as Oscar Loop in Rochelle Owens's "Futz". He is an acting member of Theatre West and appeared as Gerry Evans in "Dancing at Lughnasa" and as Richard Lionheart in "Lion in Winter". At the Odyssey Theatre, Yancey played mobster Guts Regan in "Night of January 16th". On TV, Yancey has guest starred as three criminals on the "Scene of the Crime" series on Discovery. Yancey wants to thank his wife Kathy for all her love and support.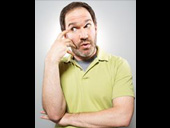 Jason Frankovitz as Billy Bingo
Jason started his improv career in 2011, performing short-form shows as a member of the Sunday company at LA Connection Comedy Theatre. He is a graduate of iO West where he performed with "Schoolyard Chum", "The Chorus" and "I, Intern." Jason is also a voice actor for clients like Sony Online Entertainment, KTSF-TV San Francisco, and Lucasfilm Ltd. In 2012 he was cast in the SAG-AFTRA Radio Play production of "Arsenic and Old Lace" at the Autry Theatre. Jason is a graduate of Indiana University and a member of SAG-AFTRA Local Los Angeles. jasonfrankovitz.com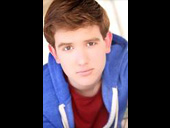 Jeremy Klein as Kyle Peterson
Jeremy is excited & grateful to reprise his role in this production of Without Annette! He has graduated from the Upright Citizens Brigade improv program & currently trains with Gary Austin (founder of the Groundlings). He was a member of Second City's teen troupe Detention Hall & has trained at SC for over 2 yrs. He'd like to thank his incredible vocal coach Corinne Dekker, for essentially giving him his singing voice!! He proves he has a "smooth rhythm" (AKA swag) with musical improv training from Laura Hall (Whose Line Is It Anyway) & Phyllis Katz (Original Groundling). (Boy, this guy sure loves improv!) He has shared his talent in a TV pilot, as well as a never ending number of comedy sketches, short films & plays! He loves to make funny vines with his brother, Kyle. Find him on vine – @ThoseKleinBoyz (20K+ Followers) He would like to thank Hope & Laurence Juber, Charlie Mount & Jeff Doucette for being amazing people that not only love PEZ, but also produce/write/direct awesome plays like this one!!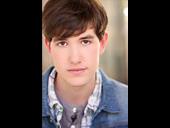 Kyle Klein as Kyle Peterson
Kyle Klein was born & raised in LA. He is an improv addict who currently trains with Gary Austin (founder of the Groundlings). He is a Graduate of the Upright Citizens Brigade improv program. He also trained at Second City for over 2 yrs & was a proud cast member in SC's teen troupe – Detention Hall. He loves his amazing vocal coach Corinne Dekker, because she's given him a singing voice. He loves musical improv & has trained with both Laura Hall (Whose Line) & Phyllis Katz (Original Groundling). He dreams of performing an improvised romantic duet with Wayne Brady. He has appeared on TV's Parenthood as well as various short films, comedy sketches, plays & just recently filmed a TV pilot! He's incredibly excited to revive the role of Kyle Peterson, having been in the original cast of Without Annette. He gives all his thanks to Hope, Laurence, Charlie & Jeff. In his spare time, he creates Vines w/his brother (20,000+ followers), hones his craft in acting classes, finds great parking spots, saves the world & reads John Green novels. He is very grateful for his wonderful & supportive mom, brother, puppy & his girlfriend, Jennifer (who's currently in Canada & is totally real). Hit him up on Vine @ThoseKleinBoyz.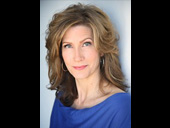 Maria Kress as Jeannette Parker
Maria just returned from a wonderful vacation cruising the Rivers of the Northwest with her Mom where she took about 200 selfies !! Now, it's back to more fun playing with her cast mates in "Without Annette" by Hope Juber. Maria was recently seen on stage as Frau Fischer in "On the Razzle" and Margaret in "You're Never Too Old for Polka Dots" at Theatre West. Always looking for adventure and thrills, Maria feels lucky to be a part of this show which is part scripted and part improv (without a net, that's for sure). She loves working with and learning from her fellow actors and marvelous director, Charlie Mount. New to improv, Maria is jumping in with eyes wide open !! Thrilled and terrified, Maria hopes you enjoy the evening that is about to unfold !! Many thanks to Hope and Laurence for the experience !! OK. Ready, set…GO !!!!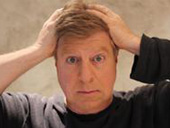 Charlie Mount as Hogan Connely (Director)
Charlie began his comedy, improv and magic career in New York as a regular at The Magic Towne House and The Comedy Cellar, and continues here in LA as a member of The Academy of Magical Arts at The Magic Castle. TV appearances include performing Houdini's legendary East Indian Needle Mystery on Magic's Greatest Illusions, and guest shots on MTV, Beverly Hills 90210. Here at Theatre West Charlie directed Betty Garrett in Waiting in the Wings, Beau Bridges in Acting – The First Six Lessons, Waiting For Lefty (Ovation nominated for "Best Play"), and his own play Against The Wall. Elsewhere Charlie wrote, directed and designed all the magic for The Spirits of Walpurgisnacht as part of last year's Wicked Lit, wrote The Junto (The Road Theatre) and Trumpets and Table Tipping (Theatre 40). Most recently Charlie produced Jim Beaver's play Verdigris.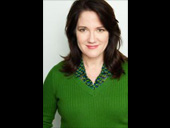 Claire Partin as Donna De Salles
At Theatre West: Sol Saks' A Dream of Butterflies, Requiem for a Heavyweight, A Very Brady Musical, The Socialization of Ruthie Shapiro, The Princess and the Frog, and two original pieces for West Fest; her one-woman show Barbie's Cousin, and We Want the Bump! Regional credits include The Cripple of Inishmaan (Geffen Playhouse), Picasso at the Lapin Agile (Laguna Playhouse.) Claire has studied comedy improv at IO, Second City and Annoyance in Chicago and performed for four years in the Fortune Room, a fully improvised long form musical at Empty Stage (West L.A.) Claire is also a visual artist. You can see her art and other theatre, TV, film and writing credits at clairepartin.com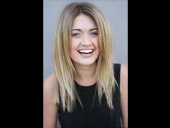 Chloé Rosenthal as Jackie Sheridan
Chloé is a young actress living in Los Angeles, CA. She has appeared in a number of films and most recently she won the award for Best Actress at The Killer Valley Film Festival for her performance as Maggie Valentine in CREEPER. She was in the film REDWOOD HIGHWAY starring Shirley Knight and Tom Skerritt and she actually became Shirley's stand-in for the duration of filming. Chloé has appeared on many stages in a variety of roles including: Shelby in STEEL MAGNOLIAS; twice as Curley's Wife in OF MICE AND MEN; Emily Webb in OUR TOWN; Cherie in BUS STOP; and Bonnie Fern in VERDIGRIS a play written by TV/Film actor Jim Beaver. Chloé has impersonated the iconic Marilyn Monroe for multiple events and live shows and she is also a magician who frequently visits Hollywood's Magic Castle.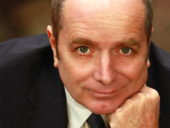 Andrew Walker as Sam Wasserman
Andrew is grateful to join the wonderful cast of 'Without Annette,' having previously appeared at Theatre West in 'On the Razzle' and 'Freedom of the City'. Other Los Angeles theatre performances include 'Good Bobby', 'Running of the Grunnion', 'The Lady's Not For Burning', 'Barry Ivy', and 'Chicago Conspiracy Trial.' Film and television appearances include 'Turner and Hooch', 'Nip/Tuck', 'The Practice', 'Diagnosis Murder', 'Murder One', 'LA Law' and of course 'Jake and the Fatman.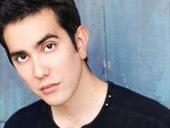 Andrew Villarreal as Trevor Green
Andrew has got chills and they are multiplyin'! Incredibly grateful to be working with this stellar cast, Andrew's enjoyed battling on stage with such brilliant comics! Recently seen on the Greenway Court stage as Adam in Cardboard Capital, Andrew just recently shared the stage with puppets during the Hollywood Fringe run of N8 Zwang over at Theatre Asylum. Andrew has also braved the stage as Dr. Frank N Furter over at Theatre Out in Orange County, Romeo Montague in his good 'ol birth state of Texas, and as the loveable and naked Alan Strang in Equus at The Morgan-Wixon Theatre. Copious amounts of gratitude for Hope, Jeff, Laurence & Charlie for the incredible summer nights and the large loving family he has always longed to have. Much love.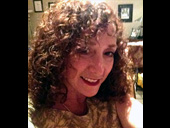 Hope Juber (Co-Author/Assistant Director) was born and raised in Los Angeles. Her first professional entertainment experience was playing Rachel, a recurring role as Greg Brady's girlfriend, on The Brady Bunch. After graduating college with a BA in Theater she joined her father, Sherwood Schwartz (famed creator of Gilligan's Island and The Brady Bunch) as a writer. She quickly became a story editor at Paramount working on situation comedies. During a brief hiatus she went to New York where she met and subsequently married Laurence Juber. She continued writing, penning episodes for The New Munsters, the animated series Little Shop and material for Elvira, Mistress of the Dark. Hope soon wanted to combine her comedy writing with Laurence's rock and roll music, and one day while caring for the first of their two babies, she became inspired. She created a comedy rock and roll band called The Housewives which played at rock and comedy clubs around LA, as well as appearances on national TV. Hope then focused on writing musicals, penning four for Storybook Theater of Los Angeles. Two of which: Mother Goose -The Musical and The Princess and The Frog won the by the Valley Theater League's ADA (Artistic Director Achievement) Award for Best Original Children's Musical. With Laurence she then wrote the score to Gilligan's Island:The Musical. Hope has produced many of Laurence's solo album, including the popular LJ Plays The Beatles. She co-wrote the third Brady Bunch movie The Brady Bunch in The White House and went on to an Emmy nomination for the TV Land special Still Brady After All These Years. The musical It's The Housewives! enjoyed a very successful run, as did A Very Brady Musical, for which she co-wrote both book and score and which earned her the "Best Author" ADA award. Hope first got the idea for Without Annette while she was taking an improv workshop from Jeff Doucette.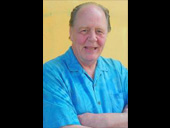 Jeff Doucette (Co-Author) As half the comedy team of Jeff & Ernst, and a graduate of Second City's Touring Company under the tutelage of the legendary Del Close, and working with Gary Austin (founder of the Groundlings) since the late 70's, Jeff has become a master of sketch comedy. In 1979 he co-founded the original IMPROV AT THE IMPROV on Melrose. Jeff began teaching improv in the mid-80's and in 1999, he founded another improv group called Over The Edge, and directed and supervised the creation of Big Head Women, a play written entirely through improvisation at the Alliance Repertory Theater. Jeff also co-directed the award winning Bollywood to Hollywood web series with his wife, Saba Moor-Doucette. In addition Jeff has directed many one-acts, including LA productions; Heavy Petting at the Alliance, and Commitment at the Actor's Workout Theater. Many thanks to Hope Juber, my co-writer, who originally conceived of a play in an improv class, and to both Hope and Laurence Juber for so patiently overseeing this wonderful production.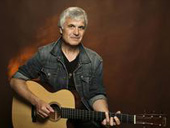 Laurence Juber (Producer/Composer) First internationally recognized as lead guitarist in Beatle Paul McCartney's band Wings, Laurence Juber has since established himself as world-renowned guitar virtuoso, composer and arranger. His album, LJ Plays The Beatles, was voted one of Acoustic Guitar Magazine's all-time Top Ten albums. Juber's solo arrangement of The Pink Panther Theme earned him a second Grammy. As a studio musician, he can be heard on recordings from artists as diverse as Dan Hicks & the Hot Licks, Seal and Barry Manilow, plus he is featured on the soundtracks to hundreds of TV shows such as Home Improvement and movies including the academy award-winning Dirty Dancing, Good Will Hunting and Pocahontas. Juber co-composed the soundtrack of the award-winning video game Diablo III and crafted the score to the NBC Dateline documentary Children Of The Harvest. His music is also featured in the Ken Burns' documentary The Tenth Inning.

With his wife Hope, he has composed the scores to the musical comedies Gilligan's Island: The Musical, A Very Brady Musical and It's The Housewives!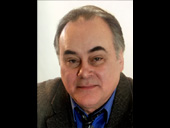 Roger Kent Cruz (Production Stage Manager) Roger has called and operated light and sound cues for such productions as DANCING AT LUGHNASA, NUNSENSE, BETTY GARRETT: CLOSET SONGWRITER, MORNINGS AT 7, ACTING: THE FIRST SIX LESSONS, THE PRICE, GASLIGHT, THE WOMEN OF SPOON RIVER, SEASCAPE, MOOSE ON THE LOOSE, THE WOMEN, AGAINST THE WALL, ON THE RAZZLE, REDHEAD. VERDIGRIS and the recent Writers-in- Rep production of Boxes at Theatre West. Roger is a member of Actors' Equity Association.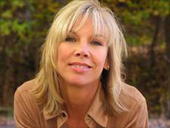 Annie Sims (Production Assistant) has recorded two Country CDs and one Inspirational CD. She received Music Row Magazine's DisCovery Award, emPower Music & Arts' Posi Award, and a Seal of Excellence from the Positive Music Association. She resumed acting in 2013, playing "Truvy" in Steel Magnolias near the Oregon Shakespeare Festival. The Ashland Daily Tidings said, "Sims seems to effortlessly inhabit the role, holding together the other characters' story lines while subtly giving us telling glimpses of the salon owner's personal heartache." Afterward, she starred in Raeanne Rubenstein's Mary & Albert, winning the Audience Choice Award at the 2014 ArtLightenment Art & Film Festival in Nashville. Annie is thrilled to assist Charlie Mount in Without Annette at Theatre West, where she is an Associate Member and assistant to Associates moderator Laura James.