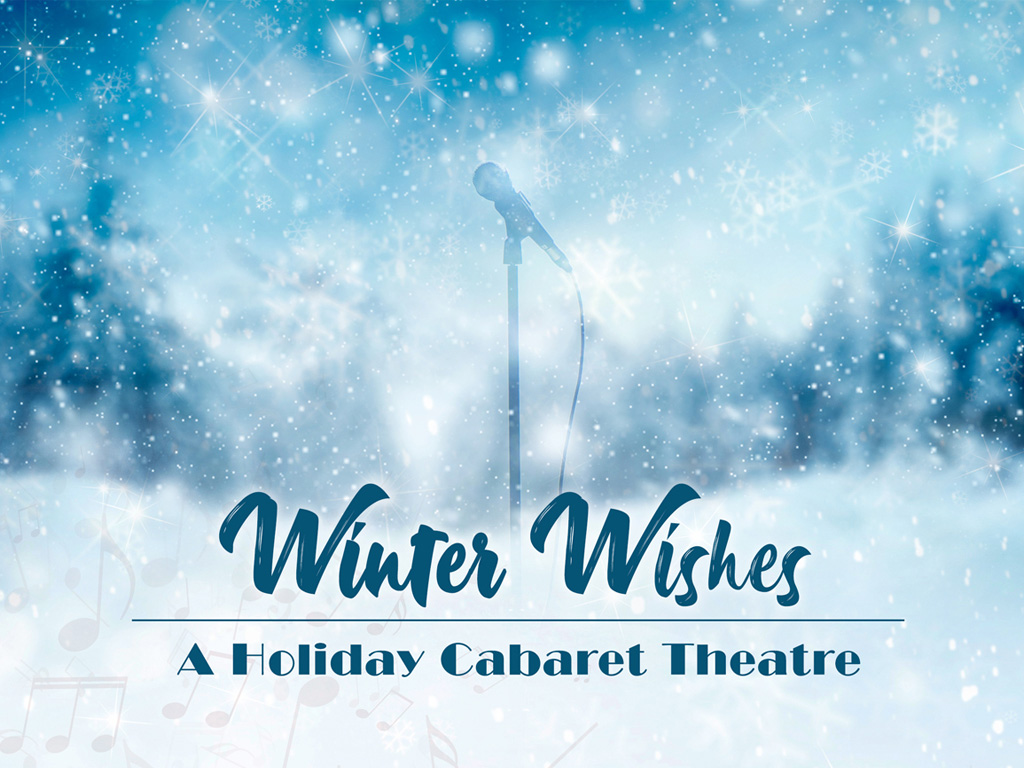 Winter Wishes: A Holiday Cabaret Theatre
Join us as we celebrate the Magical Season of Joy and Light singing treasured songs and telling stories of holiday wishes that will lift your spirits, make you laugh out loud and inspire hope in your heart for peace in our world.
December 2 - 11
Friday-Saturdays at 8pm
Sundays at 2pm
Tickets Available Soon!
Tickets: $40
Early Bird (online only): $35
Students/Seniors/Military Veterans: $30
*Covid Policy:
Currently we require proof of full vaccination and a booster along with wearing a mask while inside the theatre.
Keep an eye on our website or your show reminder email for any updates.
Written by: Various Artists
Directed by Victoria Lavan Liberty | Produced by Bonnie Kalisher Dukes & Tessa Bell
With
Luis Anduaga • Amanda Boutaud • Harleigh Ford • Stella Grimaldi • Ivy Jones • Bonnie Kalisher • Cody Kelepolo • Mimi Kmet
Robert W. Laur • Barbara Mallory • Connie Mellors • Zoe Miner • Scottie Nevil • Jessica Rawls • Alyssa Rupert • Michael Van Duzer
Musicians
Bill von Ravensberg • Pete Snell • Jim Varley • Mara Wells
Musical Direction: Paul Cady | Lighting Design: Abbey Perez | Technical Supervisor: Malcolm Wilson | Publicity: Phil Sokoloff
Theatre West Managing Director: Eugene J. Hutchins