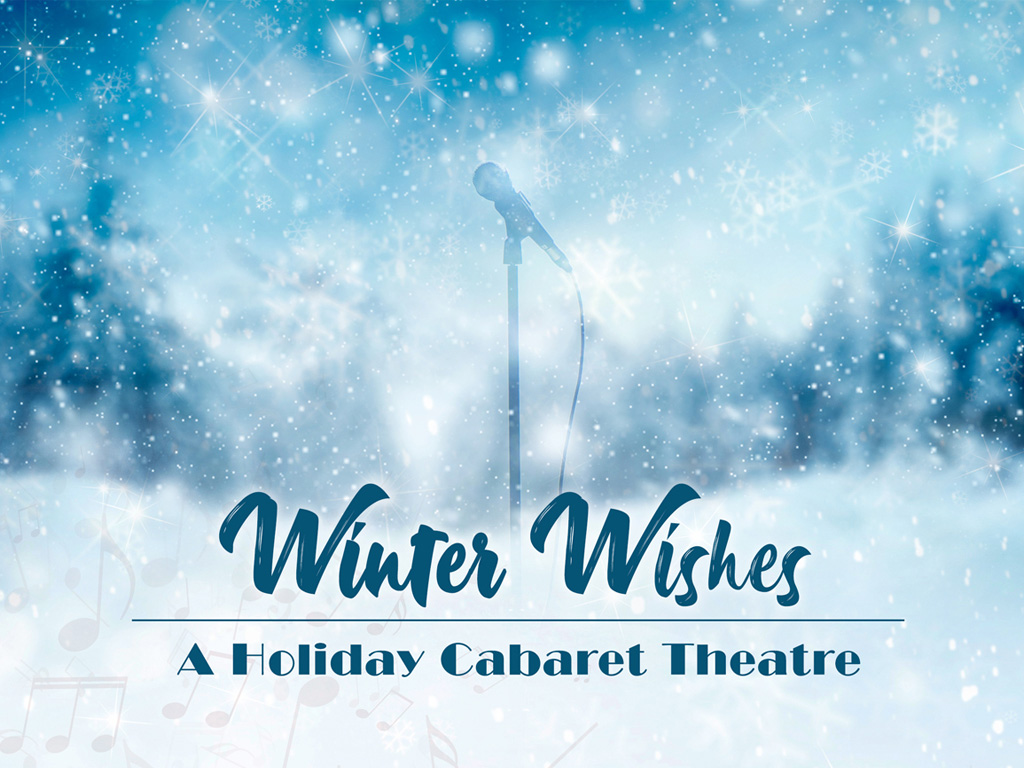 Winter Wishes: A Holiday Cabaret Theatre
Make Theatre West a part of your Holiday Celebration by joining us for Winter Wishes - A Holiday Cabaret Theatre. Featuring a talented cast of 15 singer-actors performing treasured songs and telling stories of holiday memories and wishes we will usher in this Magical Season of Joy and Light uplifting your spirits, making you laugh out loud and inspiring hope in your heart.
December 2 - 11
Friday-Saturdays at 8pm
Sundays at 2pm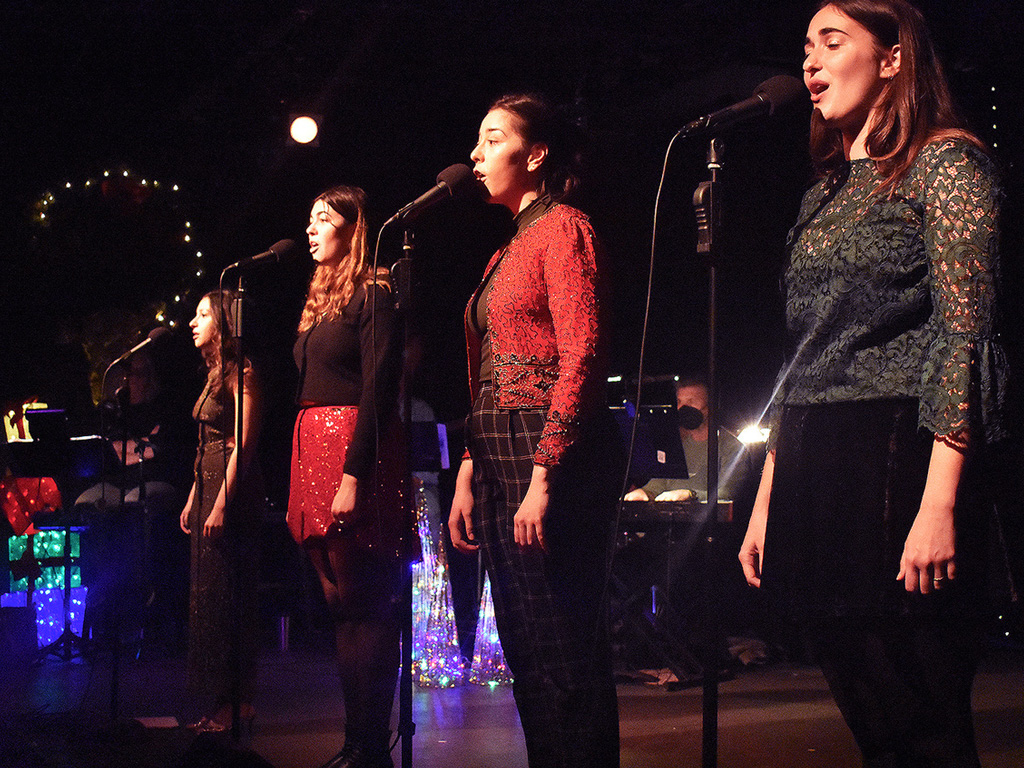 Written by: Various Artists
Directed by Victoria Lavan Liberty | Produced by Garry Kluger & Tessa Bell
With
Luis Anduaga • Amanda Boutaud • Harleigh Ford • Stella Grimaldi • Cody Kelepolo • Mimi Kmet
Robert W. Laur • Constance Mellors • Zoe Miner • Scottie Nevil • Alyssa Rupert • Michael Van Duzer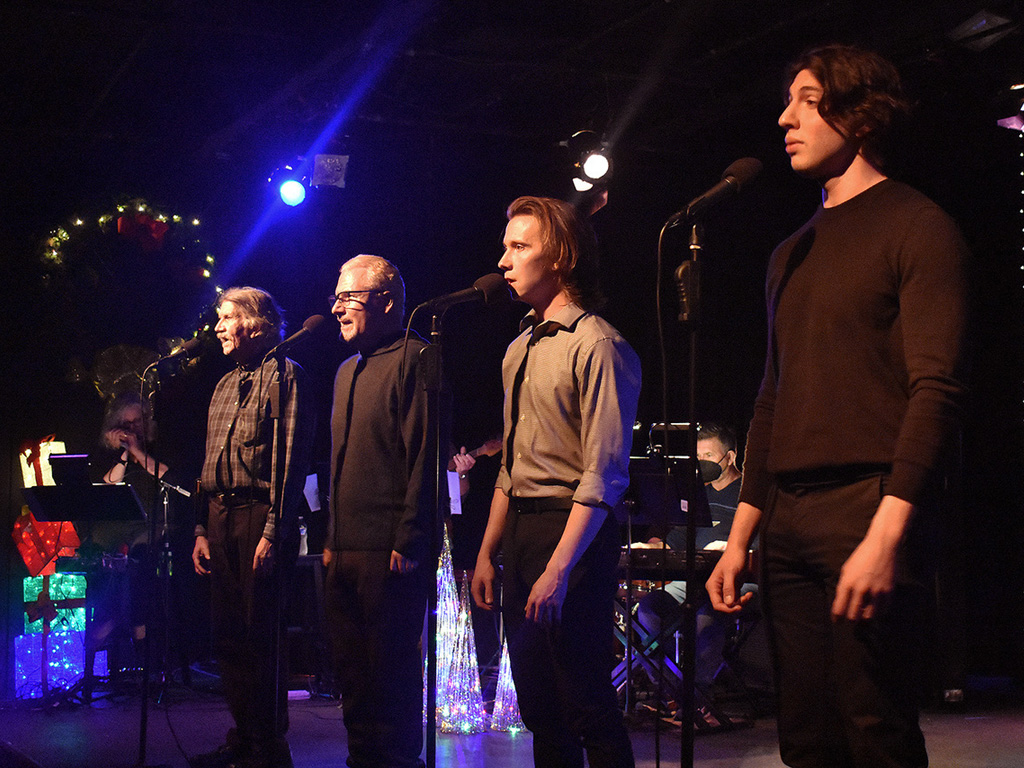 Musicians
Paul Cady • Bill von Ravensberg • Pete Snell • Jim Varley • Mara Wells
Stage Manager: David Mingrino | Musical Direction: Paul Cady | Writing Consultant: Tessa Bell | Lighting Design: Abbey Perez
Sound Design: David P. Johnson | Technical Supervisor: Malcolm Wilson | Publicity: Phil Sokoloff
Theatre West Managing Director: Eugene J. Hutchins
---
Victoria Lavan - Director
Victoria Lavan is a singer, actor, director, and award-winning teacher. Her performance career spans 30 years and includes regional opera, symphony, concert, music theatre, cabaret, and theatre credits. Her tribute to Barbara Cook "Glitter and Be Gay" ran for five weeks at the El Portal Theatre in LA and toured regionally. Victoria is Director of Vocal Health and Principal Voice Faculty at AMDA College of the Performing Arts. She has also served on the voice faculties of Ventura College, Pepperdine and UCLA. She maintains a private voice studio for professional performers in Los Angeles and online.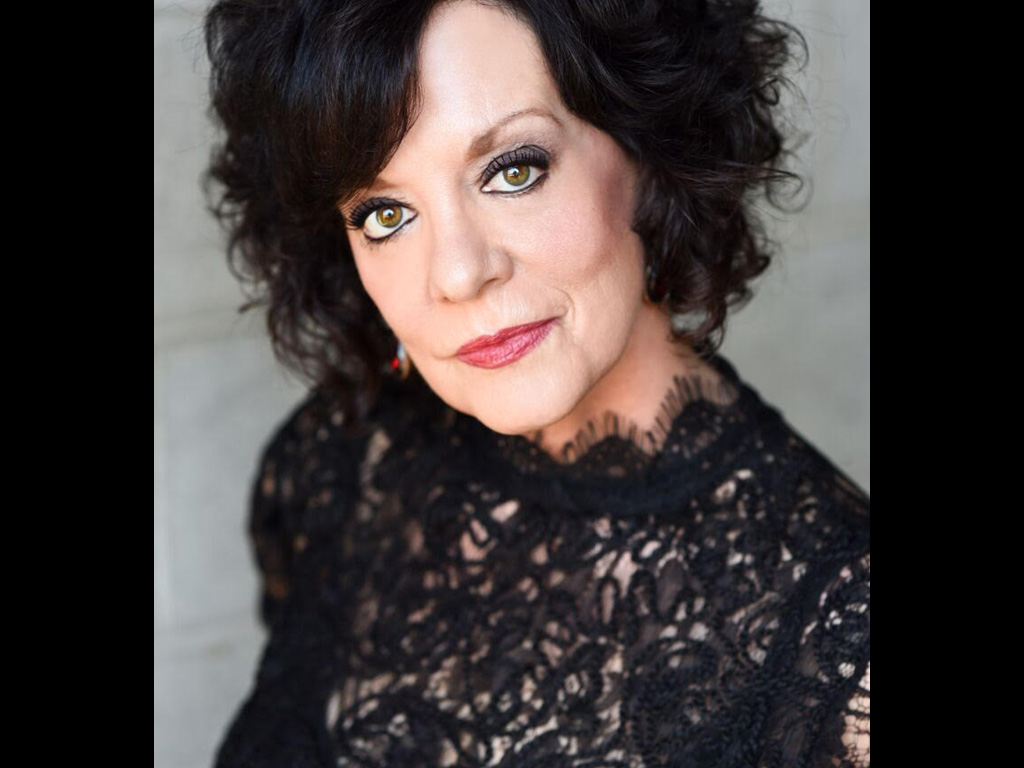 Paul Cady - Musical Direction
Paul Cady has musically directed numerous shows such as Avenue Q, That Lovin Feeling (Righteous Brothers musical), Wizard of Oz and Nightmare Before Christmas to name a few as well as Theatre Wests' Love Actually Cabaret plus local cabaret performances. An actor and singer as well, Paul has performed in Joseph and the Amazing Technicolor Dreamcoat, played Al in A Chorus Line at Casa Manana in Fort Worth, Johnny Brown in The Unsinkable Molly Brown, San Diego Starlight Theatre, Samuel in the national tour of The Pirates of Penzance and Captain John Smith in The Spirit of Pocahantas for Disneyland.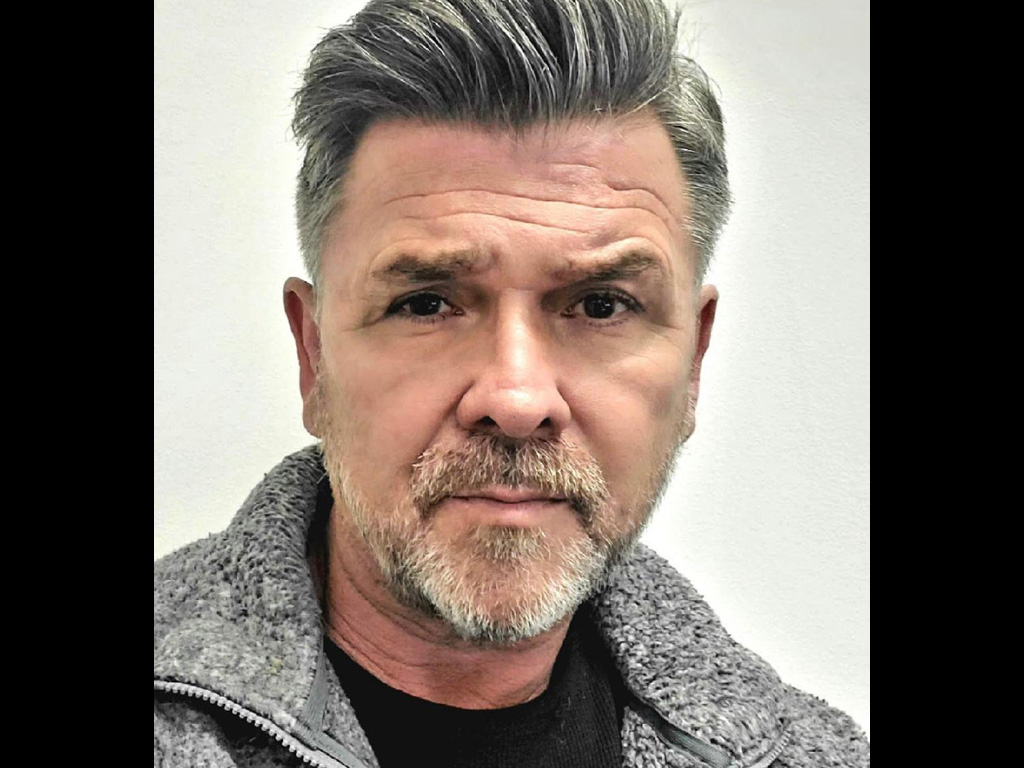 Luis Anduaga
Luis Anduaga - Luis is thrilled to perform in Theatre West. His favorite theater credits include: FAME, 9 to 5 The Musical, and Pajama Game. He
hopes you enjoy the show! Follow him on Instagram @luiscarlosanduaga.

Amanda Boutaud
A proud new member of Theatre West, Amanda Boutaud is a French-Brazilian artist and writer who was given the gift of a diverse cultural background. Her hope is to make room for more respectful and harmonious communication by helping those around her to open their hearts to themselves and to each other. Theatre: The Addams Family (5 Star Theatricals), Thadius Steed (Theatre West), The Polar Express™ Train Ride (Rail Events Inc.), Authenticity (Hollywood Fringe), Ghost (AMDA), Fame (AMDA). TV/Film: "Life in Four Seasons" (Zonia). amandaboutaud.com

Harleigh Ford
Harleigh grew up in the Bay Area and began performing at 8 years old. At 18, Harleigh was a semi-finalist for the popular show The Voice which sparked her drive to pursue singing professionally. After receiving her BFA in Musical Theater from AMDA College, she went on to star in Stephen Schartz's show Magic To Do on Princess Cruises. Harleigh has also performed at venues such as 54Below in NY and Rockwell Table & Stage in LA. Some of her favorite roles include Maureen in RENT, Vivienne in Legally Blonde, and Eponine in Les Mis. Instagram: @harleighford

Stella Grimaldi
Stella Grimaldi is ecstatic to be making her Theatre West debut. She recently earned degrees in Theatre (BA) & Law, History, and Culture (BA) from the University of Southern California, where she performed in several plays and musicals. She also recently wrote and directed her first short film Pauline and Her Sadie, produced by Onyx Films. She'd like to thank her friends and family for their love and encouragement.

Cody Kelepolo
Cody is thrilled to perform here at Theatre West. He studied Music Theater at the American Musical and Dramatic Academy in Los Angeles, CA. His recent credits include The Who's Tommy, Tommy/Narrator (Norris Theatre), The Bodyguard, Frank Farmer (AMDA), Aida, Radames (AMDA), Ghost The Musical, Sam Wheat (AMDA), and Fame, Nick Piazza (AMDA). Cody is represented by The Movement Talent Agency. He would like to thank the cast and crew
for all their hard work to keep everyone and their communities safe during this time. codykelepolo.com / IG: @cody_kelepolo

Mimi Kmet
Mimi Kmet most recently appeared in Bittersweet Oranges, a one-act play, during Theatre West's WestFest 2022. Other Theatre West productions include the cabaret Love, Actually and two plays - My Trans Wife and Matriarch - which she co-wrote and wrote, respectively, and performed in. Among her other credits are short films, including Pinkberry: A Cautionary Tale and Tuesdays at 4, and various other cabarets.

Robert W. Laur
Robert W. Laur*, actor/singer, is a 23-year member of Theatre West. At TW, Robert was John in The Night Forlorn (Or Waitin' On Godsford) and nominated as "Best Featured Actor in a Play" by the 2018 Valley Theatre Awards; Thadius Steed in Thadius Steed; Betty Garrett: Closet Songwriter; Singer/Musician in 40th Anniversary Spoon River Anthology - directed by Betty Garrett. Appeared as Old Soldier/Judge Roan in 3-D Theatricals 2013 LA Ovation-Award Best Musical Parade and its 2018 revival. For the U.S. State Department, Bob toured India/Sri Lanka as King Sextimus in Once Upon A Mattress. Other roles: FDR - Annie, Herr Schultz - Caberet, Older Man - And The World Goes 'Round. On YouTube, Robert is Steven Spielberg in the award-winning short, Steven Spielberg And The Return To Film School. Happy Holidays!
*AEA/ SAG-AFTRA

Constance Mellors
Sandy Meisner at The Neighborhood Playhouse also Stella Adler and Tracey Roberts. Off Broadway / LaMaMa / Paris Espace Cardin / Company Theatre / Theatre West. Shout out to Victoria Lavan for her inspiration and knowledge!

Zoe Miner
Zoe Miner (recently graduated from Loyola Marymount University. Originally from a little bit north of San Francisco, she moved to LA when she was 10 years old to pursue acting. She has a couple of national commercials and an episode of Care Bears under her belt. She also dabbles in singing, song writing, and some screenwriting. She enjoys doing work at coffee shops, hanging out with her three year old brother, and playing the guitar. She joined Theater West in the winter of 2021.

Scottie Nevil
Scottie is thrilled to be making her post-grad debut on the TW stage. Before receiving her BA in Theatre from UCLA, Scottie appeared in a 2012 staged reading of In the Summer House at Theatre West. She has also worked with Lainie Kazan, the Cal Phil Corale, & stage managed/assistant directed the student developed Devised Puppetry Project exploring the art of puppetry through inanimate objects, shadowplay, and newspaper. IG: @scottieforshort

Alyssa Rupert
Alyssa Rupert is a singer/actress with extensive vocal training in many genres. She graduated with her BFA in Musical Theatre from AMDA College. Recent credits: Lead Vocalist (AIDA Cruises), Skullduggery (Sacred Fools), Invisible (54 Below NY/Director: Marc Kudisch), Spitfire Grill (Theatre Palisades). Favorite credits include providing background vocals for Kristin Chenoweth & the LA Philharmonic Orchestra at the Hollywood Bowl & singing/appearing in YouTube's Dear Class of 2020 Music Video with artist Shawn Mendes & choreographer Mandy Moore. Alyssa has performed as a professional caroler with Good Time Productions at Disney's exclusive Club 33.

Michael Van Duzer
Michael Van Duzer: Performance: Bring Back Romance, Hands Beneath the Table, Our Man in Santiago Theatre West and Off-Broadway productions (Robby & Scenie Awards). Playwright/Director: Hopeful Romantic, Recalled to Life, and Posing Strap Pirates. Director: In On It, As You Like It, Lisbon Traviata, Double Dealer, Edward II, Golden Apple (MTG). Concert productions of Carmen, Boheme, Cenerentola and Lucia/Fille du Regiment (Opera Buffs), Musical Comedy Murders of 1940, Man Who Saved Everything, and numerous WestFest shows (Theatre West).

Garry Kluger - Producer

Garry Michael Kluger produced Theatre Rocks, Turkey Tales, Love Is A Journey, Family Only, Three Solo Series, The Man Who Saved Everything, WestFest and several other shows for Theatre West.
Tessa Bell - Producer

Tessa Bell began her career at CBS Sixty Minutes and the CBS Evening News. She created the FYI Column for Premiere Magazine, and for many years was the President of Infinity Films & Video Inc. Since moving to LA in 2008, Tessa has produced three WIF International Short Film Festivals, Bipolar, a feature film by Jean Veber and the multiple award-winning family drama Life Inside Out, directed by Jill D'Agnenica as well as countless PSA's for the WIF PSA Production Program. She is currently in development on Nice Trick a dramady to remind us of the magic in our lives. Her screenplay The Legend, based on the myth of the first female Pope, has recently won three awards for Best Screenplay, including Best Screenplay at the Firenze Film Festival. Tessa is a founding member of GreenLight Women whose mission is to champion professional women over the age of forty and promote diverse perspectives in media.
Producer/Writer Wild Flower Films LLC
Abbey Perez - Lighting Design

Abbey Perez (she/hers) has also designed lights for Victoria Lavan's 2021 Valentines' Day show Love, Actually, and Theatre West's Solo Show festival, Solopalooza. She works as a Production Assistant (i.e. "Dedicated Coffee and Errand Person") and is currently submitting her first feature film to festivals for the 2023 season.
Jim Varley- Drummer
Has worked with Seals and Crofts, Jose Feliciano, Kim Carnes, Neil Sedaka and the Sanford Townsend Band. Based in LA he also performed in Love Actually at Theatre West.
Pete Snell – Guitar
Has played with Lyle Lovett, Annie Lennox (Eurythmics), Macy Gray, Ricky Lee Jones, and many others. His project, In Vitro, was signed to Capitol Records and is now recording and playing locally in the L.A. area.
Bill von Ravensberg – Bass
Has toured and recorded with Andy Williams, Jennifer Warnes, Tom Jones and Neil Sedaka, among others. Based in LA he also performed in Love Actually at Theatre West.
Mara Wells – Harmonica
Is an established performer and session player in the Los Angeles area specializing in chromatic and diatonic harmonicas. Having also performed in Love Actually at Theatre West she is excited to bring color and emotional context to the music of Winter Wishes.