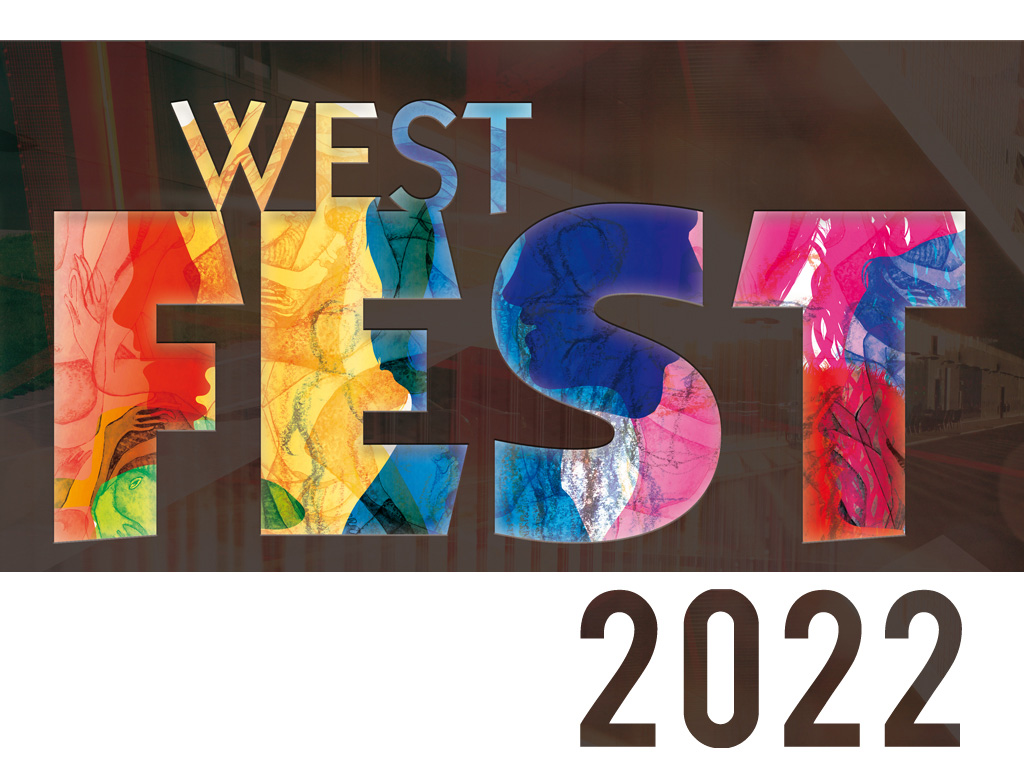 WestFest 2022
For the first time since 2019, WestFest returns to the Theatre West stage. These past three years we've missed you, our audience, and finally, we can once again invite you to join our actors, writers, directors, and visual artists for an evening of theatre that will bring tears to your eyes and stir laughter in your heart. We welcome you back to WestFest!
October 7 - 16, 2022
Fridays and Saturdays at 8pm, and Sundays at 2pm
*COVID Policy:
Masks must be worn at all times in the theatre except for children younger than three years.
The actors will remove their masks only while performing.
---
Week One - October 7-8 at 8pm | October 9 at 2pm

This Almost Joy
Written by Barbara Lindsay | Directed by Donald Moore
That place of being almost, almost, any moment now, almost, but not quite....
With
Jeanine Anderson ● Bonnie Kalisher ● Richard Reich ● Bill Sehres
~

The Dead Comedian
Written & Directed by Lloyd J. Schwartz
Dead comedians get the best laughs.
With
Cecil Jennings
~

150 Years Of Walking
Written by David Lee Lindsey | Directed by Veronica Thompson
The more things change, the more they remain the same; can the cycle be broken?
With
Daphne Jones ● Aron Cobbs ● Aneisha Hughes ● Joe Nassi ● Jarrol Taylor
~

A Perfect Evening
Written & Directed by Clara Rodriguez
Sometimes it's hard to find love, even in a fancy French restaurant.
With
Philip Sokoloff, Seemah Wilder Idelson, Ari Wojciech, and Sara Ballentine
~

Starry Night
Written and Directed by Clara Rodriguez
Camping can be dangerous in a lot of different ways
With
Zoe Echo ● Cecil Jennings ● Paige Pedersen
~

NEIGHBORS
Written and Directed by Arden Teresa Lewis
Feuding neighbors find an incongruous bond when a difficult teenager runs away.
With
Heidi Appe ● Alan Schack
---
Week Two October 14-15 at 8pm | October 16 at 2pm

Bittersweet Oranges
Written by Marc Littman | Directed by Rick Simone
What happens when a long simmering dark family secret boils over?
With
Mimi Kmet ● Ernest McDaniel ● Cecil Jennings ● Amelia Vargas
~

Strangers In A Lost Land
Written & Directed by Cecil Jennings
On a desert island, two survivors of a ship wreck have a stranger encounter
WIth
Amelia Vargas ● Tessa Nesbet ● Charles Smith
~

Just Like That
Written and Directed by James A. Goins
Complex issues come to surface as political and racial tensions pull apart the hearts and minds of a young married interracial couple
With
Cynthia Vassor ● Ari Wojciech
~

Spider Wars
Written & Directed by Donald Moore
Oh, what a tangled bed we leave....
With
Rick Simone ● Ashley Taylor
~

Death And Cold Cuts
Written by Garry Michael Kluger | Directed by Arden Teresa Lewis
They say that "love is a many-splendored thing." Wanna bet?
With
Mary Elisabeth Somers ● Amelia Vargas