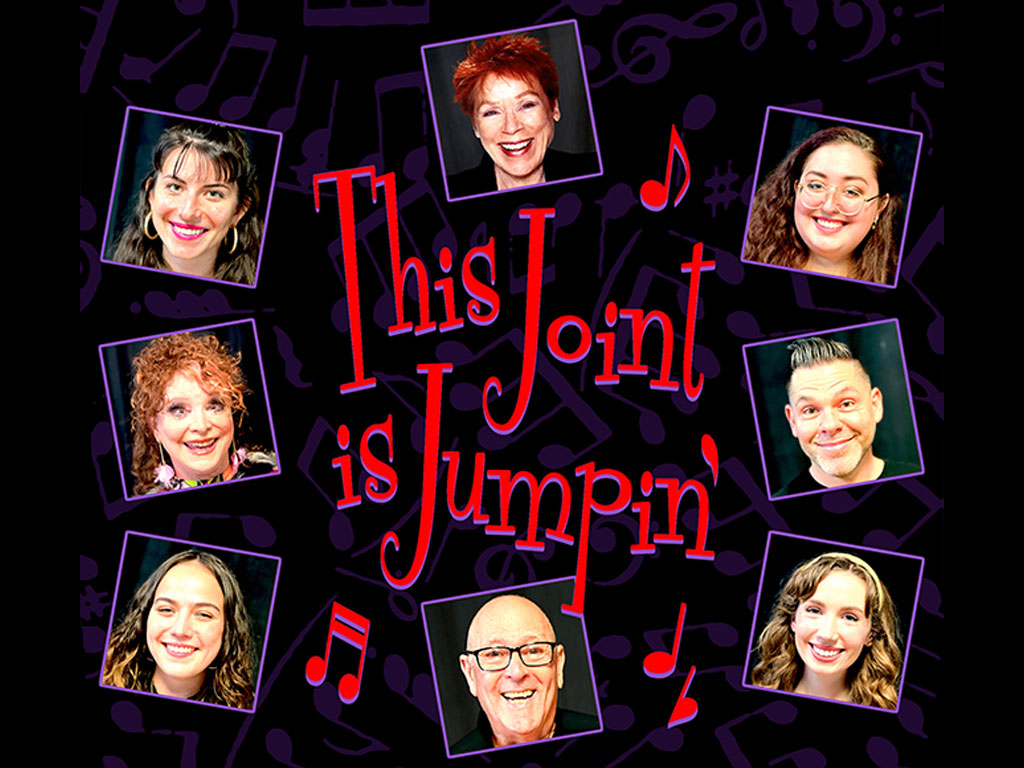 This Joint Is Jumpin'
A musical revue featuring talented performers, singing, dancing, comedy, and live music
Saturday, February 26th at 7pm | Sunday, February 27th at 2pm
Saturday, March 5th at 7pm | Sunday, March 6th at 2pm
Maybin Hewes' farewell performance is packed with live music and lots of laughs. Maybin has been performing her one-woman show since her early 70's. And now at the amazing age of 91, she is doing it "one more time" surrounded by a cast of joyful performers. Come join Maybin and help celebrate her many years in Show Business!
Directed by: Judy Rose | Produced by: Maybin Hewes | Written by: Maybin Hewes
With
Maybin Hewes • Anna Gagliardo • Nicole Gianuca • Arlene Parness • Mitchell Roché
Lauren Sullivan • Sydney Swearengin
Sound Design: Zad Potter | Lighting Design: Zad Potter
Musical Director/Pianist: Ron Rose | Percussionist: Owen Goldman | Costume Designer: Michael Mullen
Assistant to Maybin: Mitchell Roché
Forget your troubles and join us for a happy evening that's just for fun!