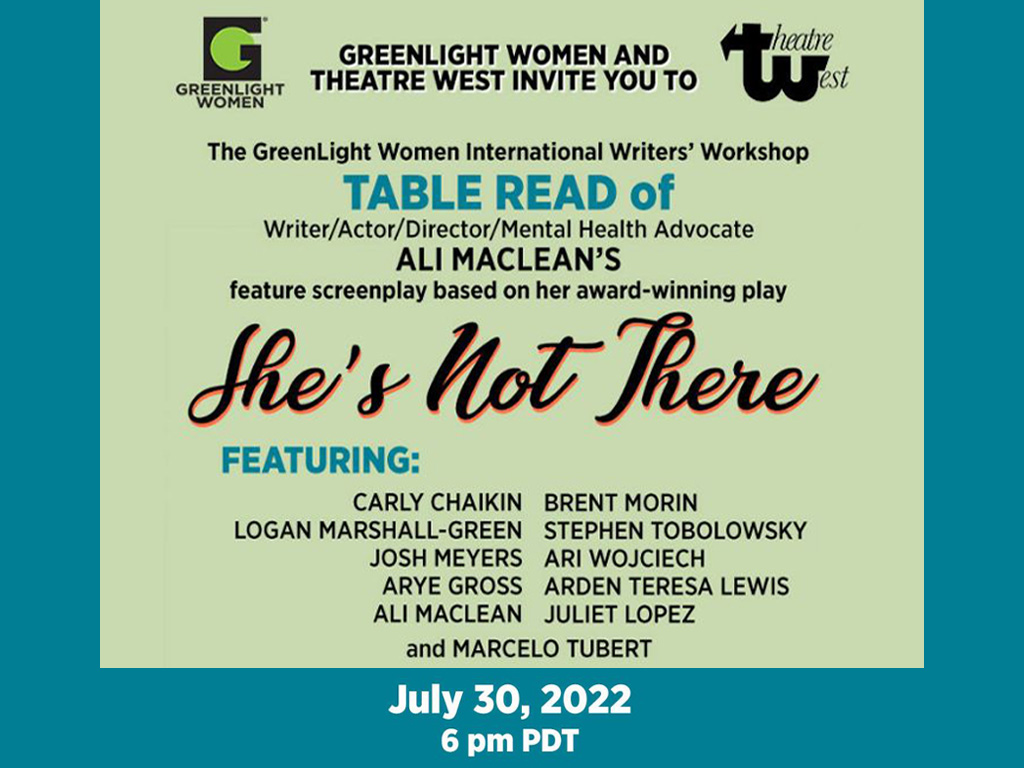 She's Not There
A Greenlight Women International Writers' Workshop Table Read
of The Feature Screenplay Based on The Award-Winning Play
When Rob and Anna find each other, they think they will be very happy togeather. But their charming romance descends into horror when a shadowy figure visits Anna every night and tries to kill her. This chilling drama explores how depression can hijack a relationship.
July 30th, 2022 at 6pm
*Covid Policy:
Currently we require proof of full vaccination and a booster along with wearing a mask while inside the theatre.
Keep an eye on our website or your show reminder email for any updates.
Writen by: Ali Maclean
With
Carly Chaikin • Brent Morin • Logan Marshall-Green • Stephen Tobolowsky • Josh Meyers • Ari Wojciech
Arye Gross • Arden Teresa Lewis • Ali Maclean • Juliet Lopez • Marcelo Tubert
Q & A to follow and a wine and cheese reception after the presentation