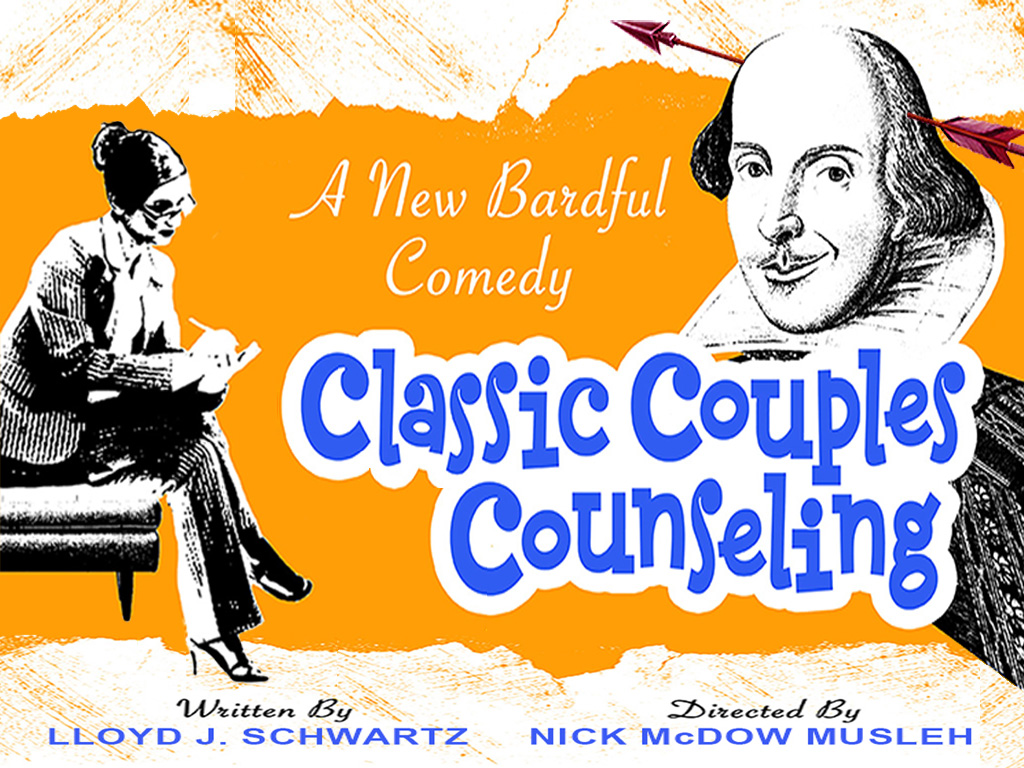 Classic Couples Counseling
A Bardful Comedy by Lloyd J. Schwartz
What if Shakespeare's craziest characters—and there are lot of them – sought treatment from a therapist? Witness Romeo & Juliet, Hamlet & Ophelia, Othello & Desdemona, Petruchio & Kate, and the Macbeths go beyond therapy.
April 1 - May 8, 2022
Friday & Saturday at 8:00 p.m., Sunday at 2:00 p.m.
Directed by Nick McDow Musleh | Produced by Garry M. Kluger & Benjamin Scuglia
With
Rick Simone-Friedland • Deanna Gandy • Cecil Jennings • Amelia Vargas • Brandon Foxworth • Mary Elisabeth Somers
Joe Nassi • Barbara Mallory • Bill Sehres • Anne Leyden • Ashley Taylor • Constance Mellors

Dr. Patricia Cataldo is a psychotherapist with a special celebrity clientele: They're all couples from Shakespeare! She analyzes Kate and Petruchio; Macbeth and Lady Macbeth; Romeo and Juliet; Othello and Desdemona; Hamlet and Ophelia. She also has them all come in for group sessions. They all trust her with their tender psyches. However, she has a few kinks of her own. Dr. Cataldo's case load is occasionally reduced by attrition. If you know any of Shakespeare's plays, you'll know how that happens.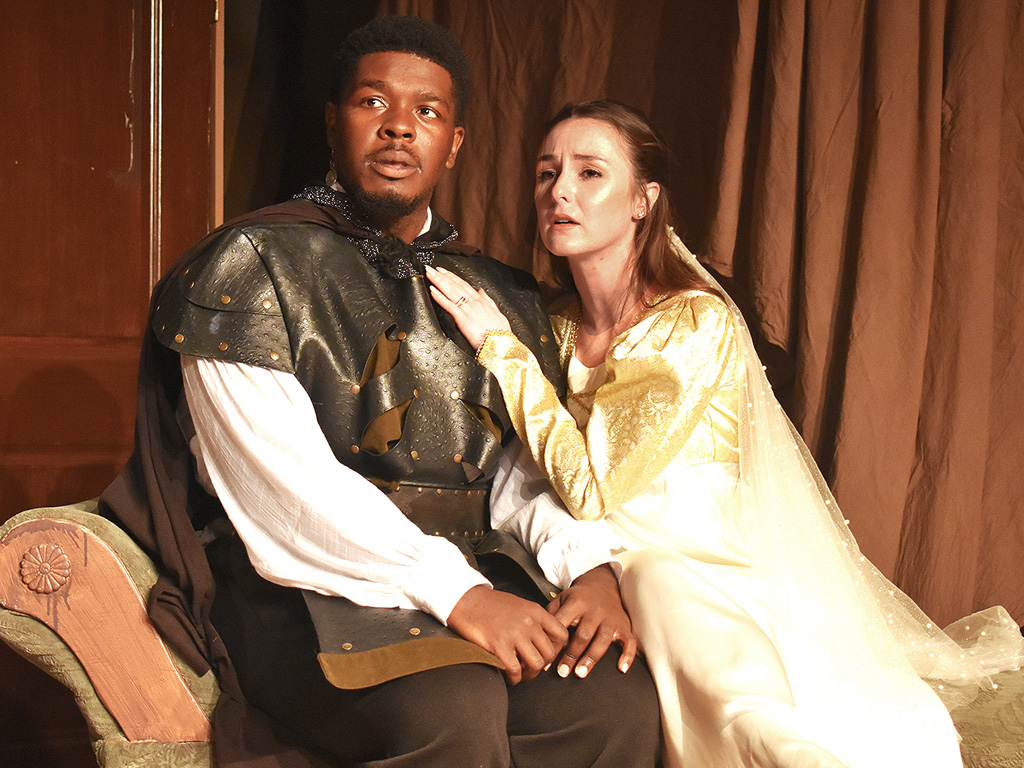 Stage Manager: Liv Denevi | Set Design: Ernest McDaniel | Lighting Design: David Johnson | Asst. Director: Samantha Layton Gregory | Sound Design: Garry Kluger
READ OUR RAVE REVIEWS!!!

"I absolutely love the way they all took their characters to the limits...
The stage at Theatre West is the perfect backdrop for the action...
It's a very funny premise and the therapist, played by Constance Mellors, is absolutely phenomenal.
She is the perfect center around which all this madness revolves. I can only imagine the fun they all had working this play out...
Don't we all need to laugh right now? I know I do, and you will laugh — a lot."
(Samantha Simmonds-Ronceros, nohoartsdistrict.com)
"Theatre West delivers an outstanding production on every level. Each actor superbly brings their character to life,
the director (Nick McDow Musleh) stays true to Shakespeare, Mylette Nora's costumes hit the mark
and Constance Mellors serves as the perfect ringmaster for a very enjoyable theatrical experience…"
(Nyla Arslanian, DiscoverHollywood)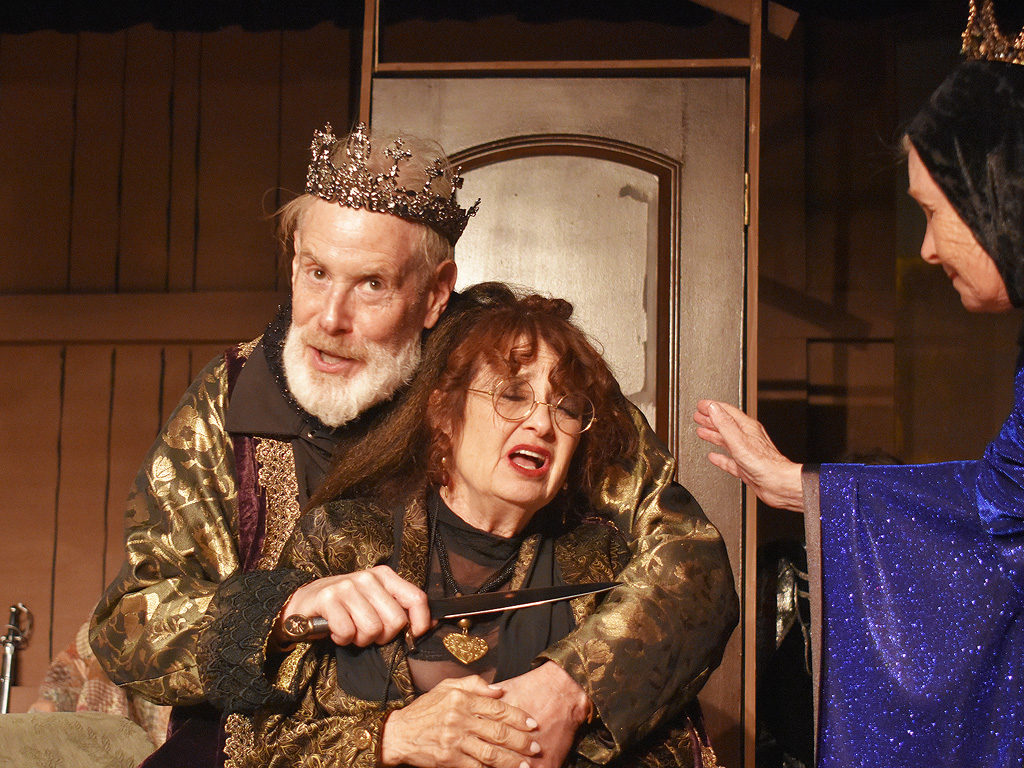 Nick McDow Musleh directs. Nick graduated from the UCLA School of Theatre Film and Television in 2006. Since then, he has performed at Theatre West and the Los Angeles Theatre Ensemble, as well as guest starring and recurring roles on CBS. He most recently directed a short film adaptation of Love's Labour's Lost and several productions for the Shakespeare Workshop at Theatre West, which he also moderates. TW credits include Our Man in Santiago by Mark Wilding, A Thorn in the Family Paw by Garry Kluger, Against the Wall by Charlie Mount, Moose on the Loose by Dina Morrone, A Short Stay at Carranor by Bill Blynn, and The Socialization of Ruthie Shapiro by Barbara Beery.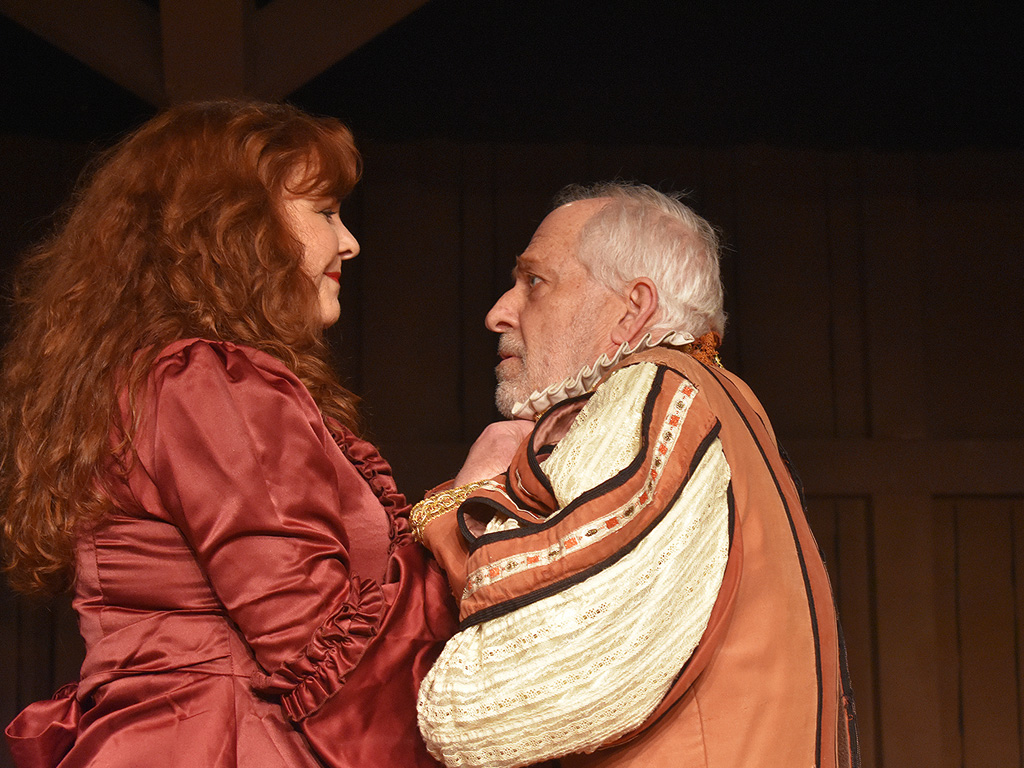 Lloyd J. Schwartz is the playwright. A man of all media, he wrote for the TV series Love, American Style; Alice; The Munsters Today; The A Team, The Love Boat, Baywatch and more. As an ABC network executive, he supervised production on Happy Days, Laverne and Shirley, What's Happening and Three's Company. With his father, TV legend Sherwood Schwartz, he co-created Harper Valley P.T.A. Lloyd also produced numerous iterations of the Brady Bunch and Gilligan's Island franchises (created by Sherwood) for feature films, television and stage. With his wife Barbara, Lloyd created the long-running Storybook Theatre at Theatre West. He has also had 34 produced plays.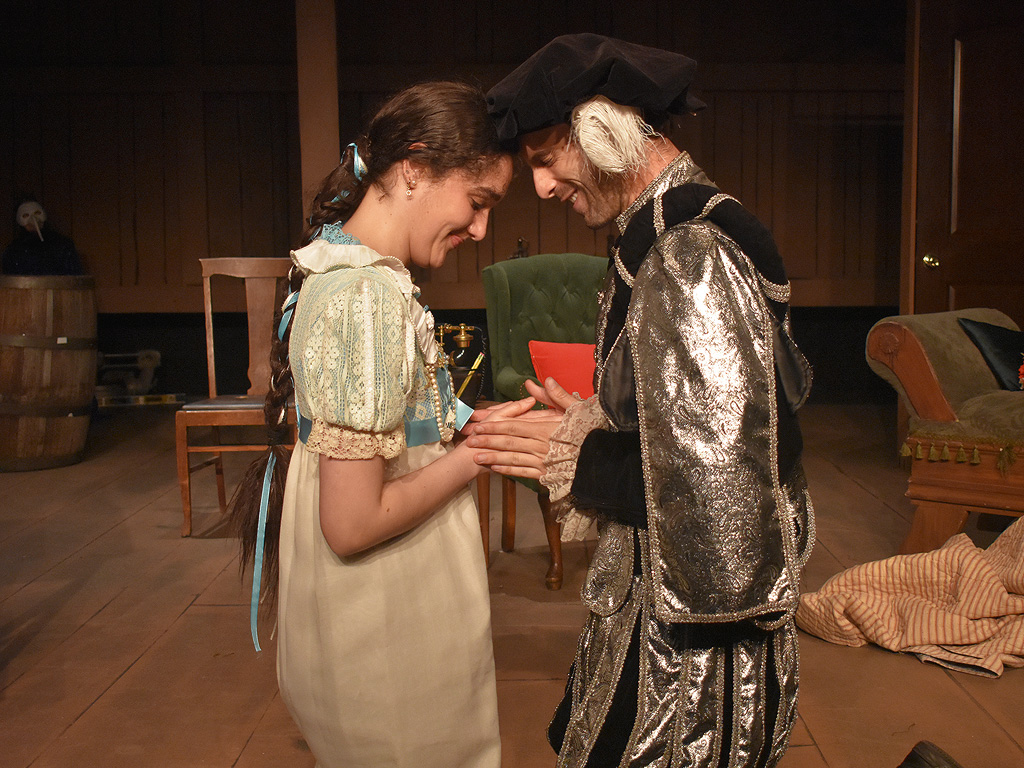 Nick's cast for Classic Couples Counseling includes Rick Simone Friedland, Deanna Gandy, Cecil Jennings, Amelia Vargas, Brandon Foxworth, Mary Elisabeth Somers, Joe Nassi, Barbara Mallory, Bill Sehres, Anne Leyden, Ashley Taylor, and Constance Mellors.
Established in 1962, Theatre West is the oldest continually running professional theatre company in the city of Los Angeles. It is a membership collective of actors, playwrights, directors, and technicians. Theatre West's alumni members include Ray Bradbury, Beau Bridges, Richard Dreyfuss, Sally Field, Betty Garrett, Martin Landau, Lee Meriwether, Jack Nicholson, Carroll O'Connor, Sherwood Schwartz, Joyce Van Patton, and Paul Winfield. Theatre West has produced more than 300 plays and musicals. Of these plays, nearly 70% are original works developed in its workshops and many have led to Broadway, regional tours, and feature films including A Bronx Tale by Chazz Palminteri and A Very Brady Musical by Lloyd Schwartz and Hope Juber. Our season continues with Moose on the Loose by Dina Morrone in June 2022, and Storybook Theatre's Goldilocks and the Three Bears is running Saturday matinees until June 2022. Theatre West is supported in part by The Ahmanson Foundation, California Arts Council, Los Angeles Department of Cultural Affairs, Kaplan-Loring Foundation, and Peter Glenville Foundation.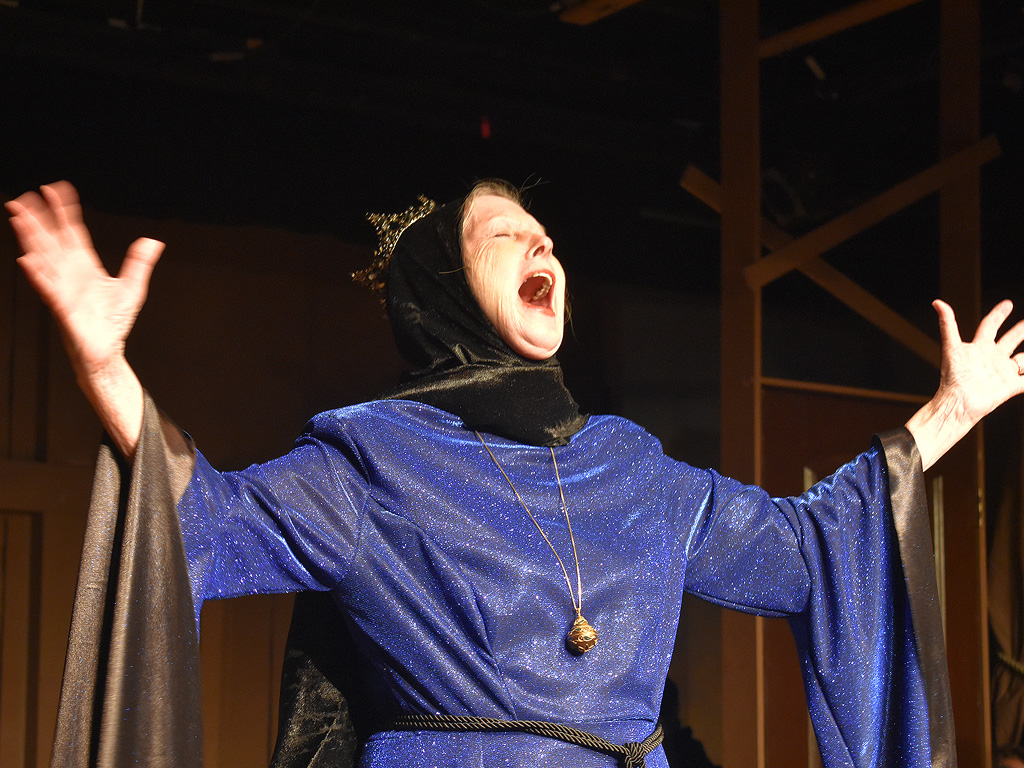 Whether you're a fan of Shakespeare or just want to enjoy a hilarious comedy, you will enjoy "Classic Couples Counseling"…..because laughter, after all, is the best therapy.
Covid-19 safety protocols in effect on performance dates will be observed. As of this writing, that means that audience members must wear masks and be vaccinated (and able to show a vax card or digital record).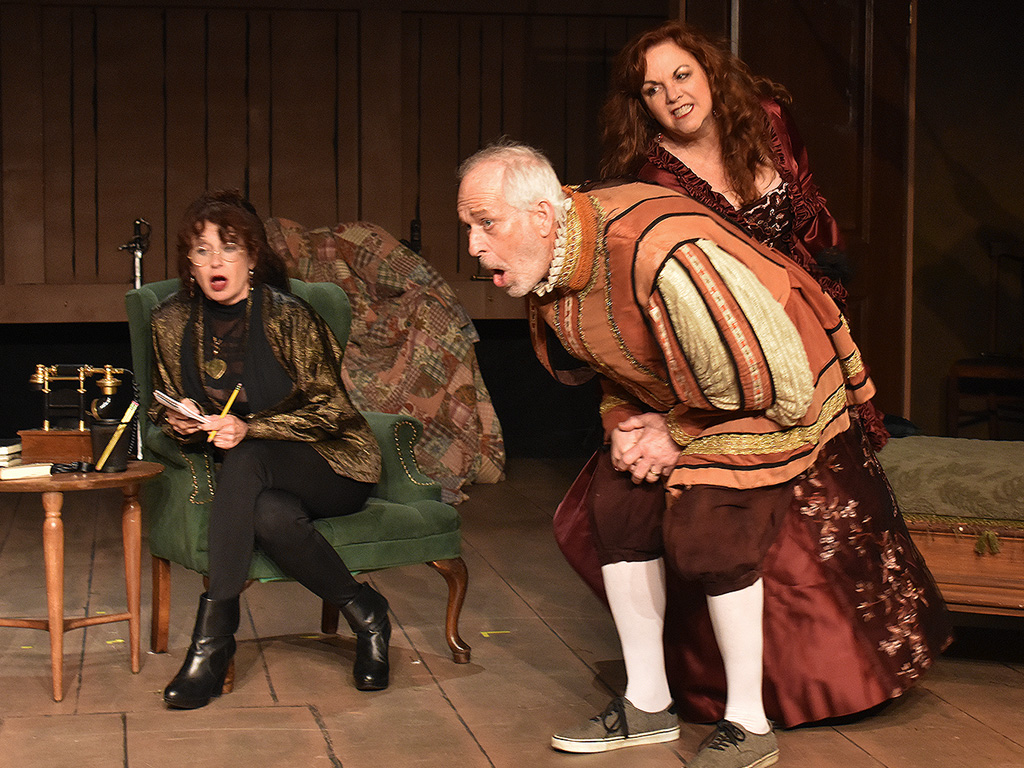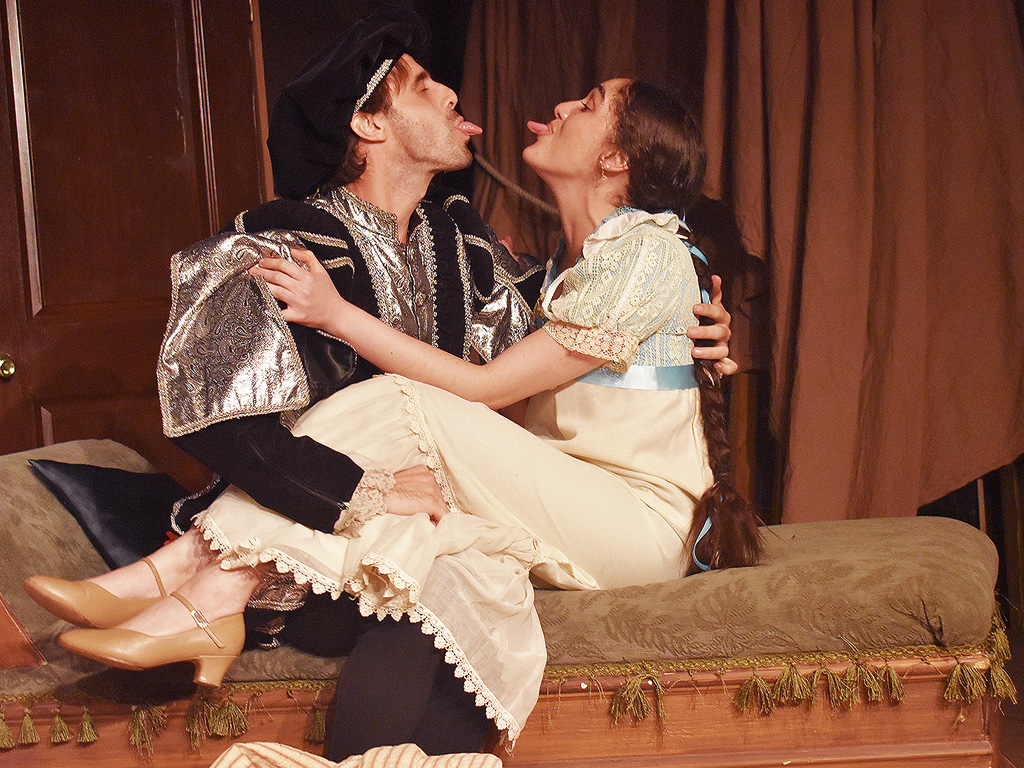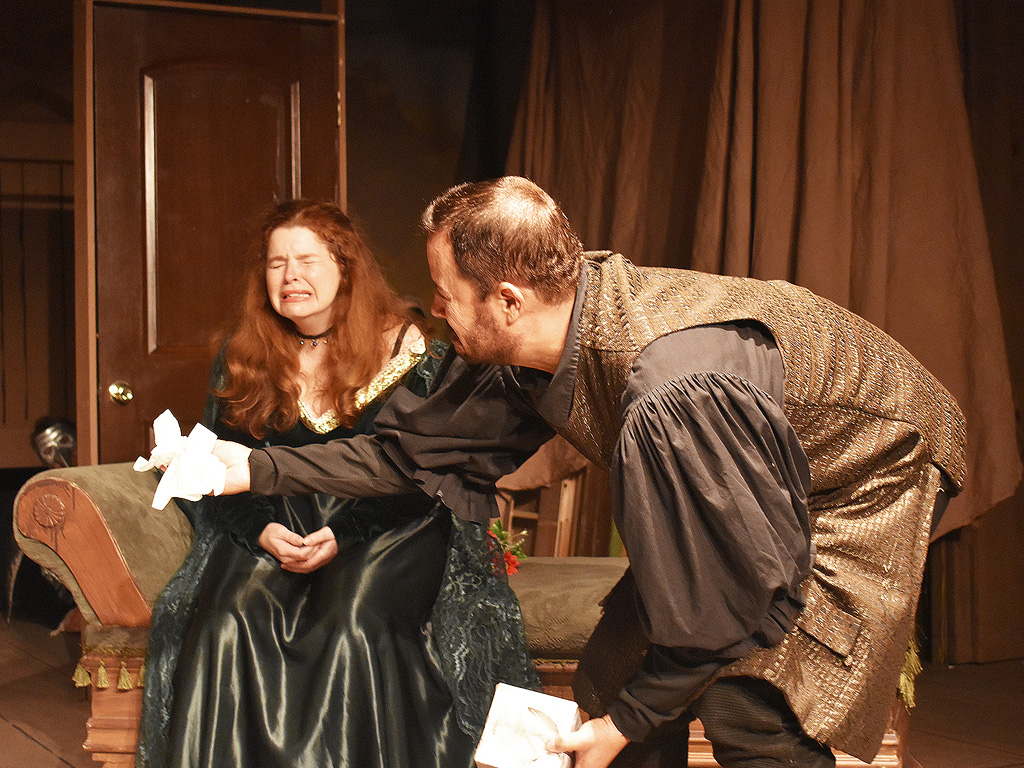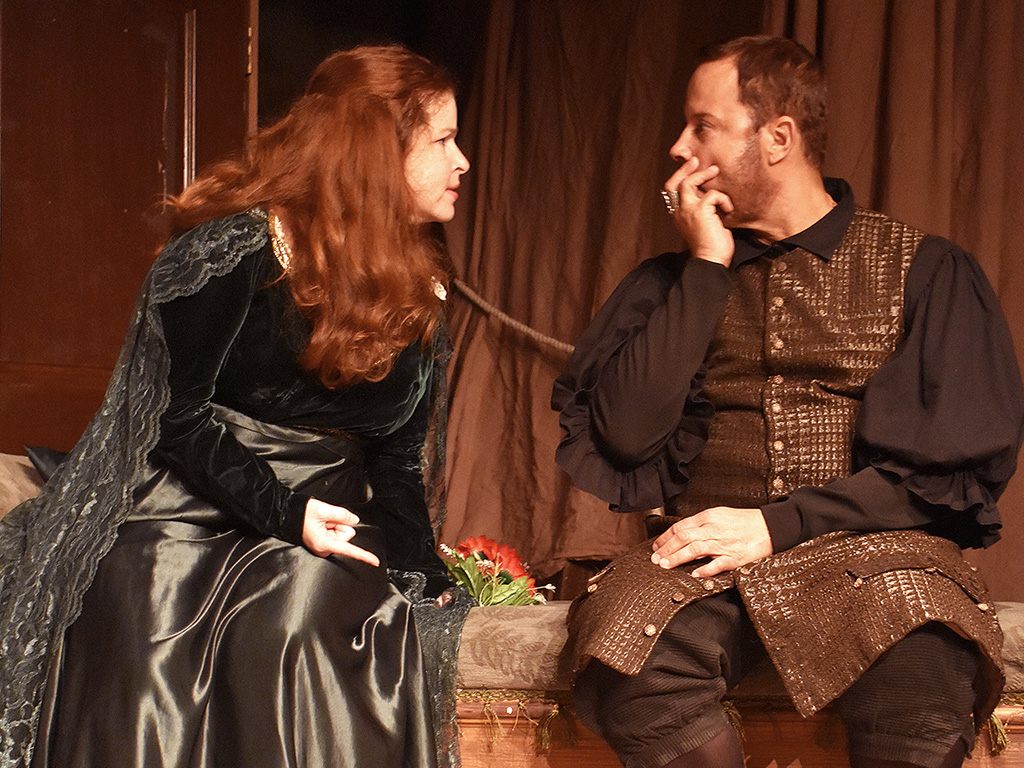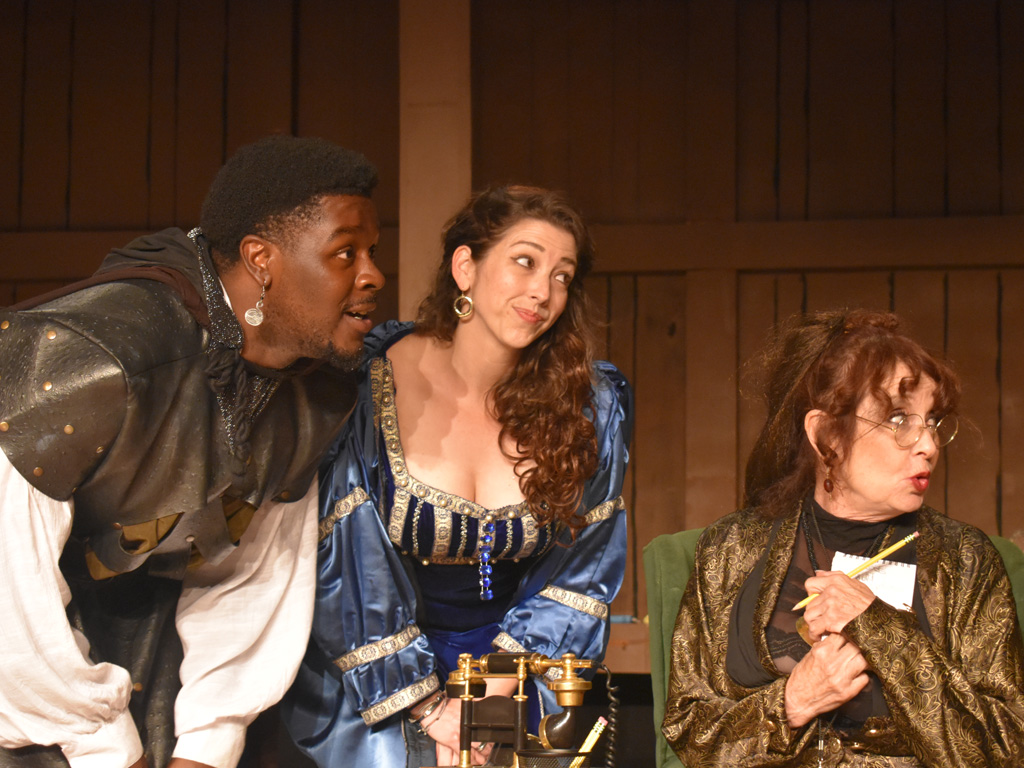 ---
Who's Whos | Cast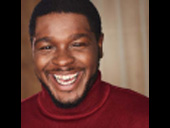 Brandon Foxworth
(Othello)
Brandon is a first-generation minister, actor, writer, Detroit native and proud oldest son of nine kids. He says that his ministry is illuminated through his love for the world, his craft and his passion to make the world a better place than he came in. He understands that he is here as an artist to be a vessel for both his ancestors and his fellow living humans who haven't been seen or heard. His favorite part of his life is being of service to the people. Matt 6:33 is his favorite Bible verse. He dedicates every performance to the beloved Robert Christophe.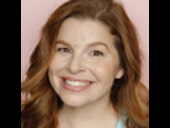 Deanna Gandy
(Ophelia)
A native of Florida, Deanna has been a member of Theatre West for five years. She has appeared in numerous productions here, including The Princess and The Frog, SHE is History, Brushes and various monologue series. Deanna's talent has been recognized by Broadway World with a nomination for Best Actress. Deanna studied Acting at the Academy of Art University in San Francisco, graduating with a BFA. While at the Academy, she once again received a Best Actress nomination. She is honored to be a part of this production and hopes you enjoy the show.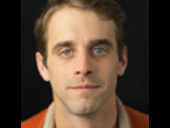 Cecil Jennings
(Romeo)
Cecil comes from the land of Jacksonville, Florida ("Go, Jags") and he is eternally grateful to Nick, Lloyd, and Theatre West for giving him the opportunity to, in his lifetime, finally play Romeo. Cecil studied acting at Florida State University, comedy at 30in60, and his previous stage credits include To Grandmothers House We Go (Lonny Chapman), A Midsummer Night's Dream (Theatre West's Blushing Pilgrims) and Breathless Nouveau (Christian Meola). His film credits include Tossers (Chase Block), Ghost Army (Boogey Man Productions), Red Line (Jake Bistrong) and Doors (Alec Goldberg). Praise be.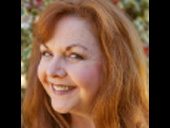 Anne Leyden
(Kate)
Anne is excited to bring back Lloyd Schwartz's words here at Theatre West! Some favorite roles here at TW include: Violet in Bring Back Romance; Bernice in The Musical Comedy Murders of 1940; Andrea in Family Only; Anne in One Woman Gone Wrong. Anne received rave reviews and a Scenie Award as Edith in TW's revival of The Women. Past Favorites: Sarah, What Can We Say to Her?; solo performer, Why Me?; Janet, Waiting for the Parade; Mrs. Gibbs, Our Town; Helena, A Midsummer Night's Dream; Bernadette Devlin, Freedom of the City;, Julie Cavendish, The Royal Family; Solange, The Maids. Anne has performed in several Storybook Theatre Productions. TV and Web credits include: Grey's Anatomy, Private Practice, Serial Bill, Waiting for Moore. Gabriel's Fire, Quantum Leap. Anne is a member of Theatre West, actress, wife, mother, woman. Not necessarily in that order. (anneleyden.com)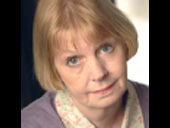 Barbara Mallory
(Lady Macbeth)
Barbara Mallory founded and is producing Storybook Theatre at Theatre West. She has been seen in the classic films Airplane! and The Ring 2. She won an independent film award for Watch Out Slick. She had lead roles in The Stranger Within and Love on Netflix. She was Squeaky Fromme in the TV mini-series Helter-Skelter and appeared in Rescue From Gilligan's Island. Other TV credits include Shameless, Torchwood and Franklin and Bash and Sister Claire in The Young and the Restless She has appeared in many national commercials. She has won nine Valley Theatre Awards, as well as the Women in Theatre Red Carpet Award. Recently, she starred in New York in the Off-Broadway musical The Babies. Her numerous theatre credits include The Brady Bunch Musical and Nunsense at Theatre West, which she considers her theatrical home and second family.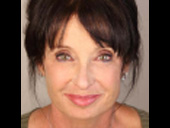 Constance Mellors
(Dr. Patricia Cataldo)
Constance originated this role in its debut production and she is thrilled to be recreating it. She studied acting at the Neighborhood Playhouse with Sanford Meisner and additionally with Stella Adler She is a longtime member of Theatre West. Favorite performances at Theatre West include Maria in Moose on the Loose and Gertrude in Thicker Than Water. She has two horses, a cat, a dog and a parrot. She dedicates her performance to talented castmate, Robert Christophe.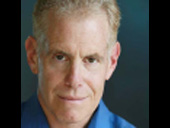 Joe Nassi
(Macbeth; also, Fight Director)
Joe first trained in the wonderful Seattle arts scene, Joe has been acting, directing and fight directing all along the West Coast. Credits include work on screen, on stage and live immersive environments. Some favorite roles have been Hyde in Dr. Jekyll and Mr. Hyde, Edmund in King Lear and Craig, the longest-surviving boyfriend in the slasher film Sorority. A proud, longtime member of Theatre West, Joe is delighted to be working with the wonderful cast and crew of Classic Couples Counseling.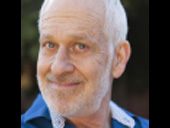 Bill Sehres
(Petruchio)
Bill Sehres Theatre West: Tommy, Nutz and Boltz; Perry, In the Out Door; Harry, Hands Beneath the Table; Gabriel, Lost Along the Way; Darryl, What Can We Say to Her?; Perce, The Night Forlorn. Words: solo performance. Director: Chelis in Blunderland, Bridge of Laughter. Television: Rescue 77, Life with Roger, Cleghorne, Step by Step, The Steve Harvey Show. Film: Cave Girl, Dark Rider, The Complete Al. Web: Waiting for Moore and as the serial killer Bill in F*#kin' Cats. Thank you, Lloyd and Nick, for letting me share the stage with so many incredibly funny and talented people. Anne Leyden, you never cease to amaze me!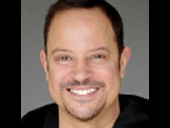 Rick Simone-Friedland
(Hamlet)
Rick is an Emmy Award-winner known to television audiences for his work on Married People, Just the Ten of Us, A Year in the Life, Life Goes On, KC Undercover and as Joe Pistone in the Discovery series Mob Scene. In addition, he has worked on the daytime dramas Capitol, Generations and General Hospital. Theatre audiences may know Rick from roles in George C. Wolfe's production of The Me Nobody Knows, Ken Page's production of Elegies for Angels, Punks and Raging Queens, or his own critically acclaimed solo show These People at LATC. He created the role of Aaron McKinney in Celebration Theatre's GLAAD awards-nominated production of Revolver. Rick recently completed filming the role of Sheriff Orbin in the horror film Bunnyman 2, and can currently be seen playing the title character in the web series Sammy Kingsford – Manager To The Stars.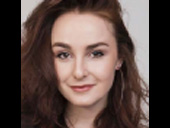 Mary Elisabeth Somers
(Desdemona)
Mary Elisabeth Somers was born in Russia and raised in San Diego. Her journey as a performing artist began in Moscow, attending the Bolshoi Theatre and practicing her English by watching movies like E.T. and Oklahoma! (the Shirley Jones version, of course). Shortly after her family's relocation to Southern California, Mary excelled on stage as a competitive Irish dancer and later as a professional hip hop and contemporary dancer, working with famed choreographers including Tessandra Chavez and Brian Friedman. While Mary made her Los Angeles theater debut at age 15, her pursuits in dance continued to dominate her artistic endeavors until her admission to the American Academy of Dramatic Arts in Hollywood, where she received her Associates degree in acting. She is an alumni of both the Academy Company (2015-2016 season) and the South Coast Repertory summer training intensive. Following her time at AADA and South Coast Rep, Mary's focus shifted towards Television & Film work, distancing her from her stage roots until joining Theatre West at the end of 2020. Thanks to the unexpected, new family she found at TW, Mary gratefully returns to the stage as Desdemona in Lloyd Schwartz's Classic Couples Counseling, her first production with Theatre West. She is managed by Ryan Thomson at Velocity Entertainment Partners.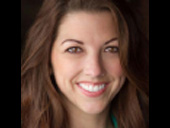 Ashley Taylor
(Emilia)
Ashley is an actor, playwright, producer, artist and a member of the Artistic Board at her home base, Theatre West. She is ridiculously thrilled to be a part of Classic Couples Counseling! Other TW roles include Grace in the political thriller The Leather Apron Club and two volumes of the Sundays at Seven series. She recently won both the 10-minute playwrighting competition for the ATLA Online Festival (2020) and the Monocropolis Monologue Competition at Eclipse Theatre LA (2021). Many moons ago, Ashley created and produced the hit play series Quickes! She also wrote and appeared in the web series The Keepers and has appeared in some TV shows. In her other life, Ashley is a pre-K teacher and a proud member of Team Taylor. Her husband, Stephen, and son, KILLIAN, keep her equal parts silly and sane. She also can't get enough of writing about herself in the third person.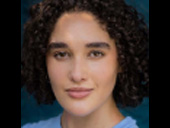 Amelia Vargas
(Juliet)
Amelia graduated from USC's School of Dramatic Arts in the spring of 2021 and joined Theatre West the following fall. She is currently understudying the role of Teddy Bear in TW's Storybook production of Goldilocks and the Three Bears. Amelia has played many characters who die/are already dead, like Beth (Little Women) and the Ghost of King Hamlet (Hamlet), so she's thrilled to portray a legendarily tragic role.
---
Who's Whos | Production Staff
Lloyd J. Schwartz
(Playwright)
Lloyd is a prolific writer/producer in TV and movies (Brady Bunch, Gilligan's Island, etc. etc.), but he is most proud of his accomplishments in theatre He has 43 produced plays beginning with his co-authorship of The Nearlyweds, the first play specifically written for dinner theater. He authored and/or directed a wide range of plays, everything from The Great Adventure, a play about Theodore Roosevelt and Woodrow Wilson (which has been taped for the Los Angeles City Schools) to the musical The Phantom of the Opry to Gilligan's Island: The Musical and his award-winning one man show, An Evening With John Wilkes Booth. Lloyd has won 19 Valley Theatre Awards, including several for Theatre West's production of A Very Brady Musical, which will start a national tour this year. He and his wife Barbara are the founders and artistic directors of Storybook Theatre of Los Angeles, which has presented musical plays for children for the last 37 years. Lloyd has written and/or directed 18 of their shows. In 2017, Lloyd's musical The Babies had a very successful Off-Broadway run. His newest play Dinner at Five recently had productions in Denver, Palm Desert and Tempe. He has written and directed Independence, a onewoman show about Dr. Mary Walker which had its world premiere at Seneca Falls and subsequent performances at Princeton and Oswego with upcoming productions around the country.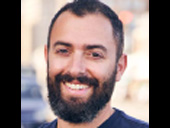 Nick McDow Musleh
(Director)
Nick has served on the Artistic Board of Theatre West and as moderator of the Shakespeare and Acting workshops. He has directed several productions here, including These, Our Actors and In Years by Elliot Kreloff. He is also the director, writer, producer of a film adaptation of Love's Labour's Lost. He began performing Shakespeare at age 13 under director Jon Tracy and has since studied Shakespeare with Aldo Billingslea, Joe Olivieri, Paul Wagar and Mark Rylance at Santa Clara University and UCLA. Acting credits at Theatre West include: A Thorn in the Family Paw, Against the Wall, Moose on the Loose, A Short Stay at Carranor, The Socialization of Ruthie Shapiro; recently, he created the role of Agent Daniel Baker in the acclaimed world premiere of Our Man in Santiago. TV credits: NCIS: Los Angeles, NCIS, Lie to Me, The Unit.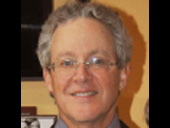 Garry Kluger
(Producer and Sound Designer)
Garry is an author and award-winning playwright with three books, 19 plays, two TV pilots and 12 documentaries to his credit. Garry's play, A Thorn In The Family Paw, which premiered at Theatre West, won Best New Play from the Stage Scene L.A. Awards and Best Writer from the Valley Theatre Awards. He won the DFAP International One Act Festival for The Other Half, the Gold Award for Office Hours, the Silver Award for In A Yellow Wood from the World Series Of Screenwriting, won "Highly Recommended" from the Segora Playwrights Festival in France for Prodigal Returns and was twice a finalist from the Sterts Theatre in London for The Other Half and Brotherhood. A member of the Artistic Board at Theatre West, Garry has produced Theatre Rocks, Turkey Tales, Love Is A Journey, Family Only, The Man Who Saved Everything and several other shows for Theatre West.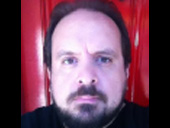 Benjamin Scuglia
(Producer)
Benjamin is an author and award-winning playwright, actor, producer and stage manager. He has published two books. A member of Theatre West since 2014, he has produced or coproduced critically lauded runs of Jule Selbo's Boxes, Charlie Mount's The Leather Apron Club, Garry Kluger's A Thorn in the Family Paw, Leslie Caveny's One Woman Gone Wrong and 2019's Love is a Journey, the first evening devoted entirely to LGBTQ material presented at Theatre West. Recently, he produced the acclaimed world premiere of Our Man in Santiago. He has produced and stage-managed all around Los Angeles, including with Unbound Productions to create the immersive, site-specific theatre events Wicked Lit and Mystery Lit. Benjamin was the stage manager for the world premiere of Blood, written and directed by Robert Allan Ackerman, with whom he went on to collaborate on workshop productions of the new play God Looked Away with Judith Light and Al Pacino. His critically acclaimed play The Man Who Saved Everything received its world premiere at Theatre West in 2018 and received six Valley Theatre Awards nominations, winning for Best Sound Design. Twitter: @500Turtles.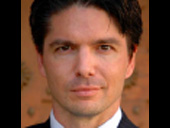 David P. Johnson
(Lighting Designer)
David has been a member of Theatre West for nearly 20 years and has served multiple stints on the Artistic Board in addition to being a driving force behind Storybook Theatre. A multiple award-winning writer, actor and director, David also runs News of Spite Productions, a company that provides audio/video services. A winner of the 2018 Valley Theatre Award for Best Director of a Children's Production (Sleeping Beauty), David's original musical Sally Spectre was also a finalist for the prestigious Rihcard Rodgers award. He is thrilled to illuminate this production as Lighting Designer and wishes the cast and crew a glorious run!
Ernest McDaniel
(Scenic Designer)
Ernest studied theatrical arts and design at L'École Internationale de Théâtre Jacques Lecoq and mime at École Internationale de Mimodrame de Paris Marcel Marceau in Paris, France. A member of the Theatre West Artistic Board, he is an actor, mime, director and designer. He has won Best Technical Director of Michigan, Best Set Design for Musical Comedy Murders of 1940 at Theatre West and was nominated for Broadway World Designer of the Decade in both Lighting Design and Audio Design. His performance work and designs have been seen both nationally and internationally. Performance credits include: Mikhail Baryshnikov's Past Forward, Paris; International Montreaux-Detroit Jazz Festival; the national tour of Raisin; and multiple national tours of his one-man mime show. National Tour Raisin. Additional production credits include: Producer, the Positively Fourth Street Fair Music and Performance Festival, Sally Spectre and Theatre West's world premiere of The Man Who Saved Everything; Art director of Coin Laundry; Property master/second unit art director for One Half Gone.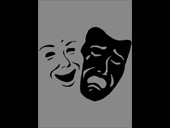 Mylette Nora
(Costume Designer)
Mylette Nora has worked worldwide in Television, Film and Theatre. She is a recipient of the NAACP Theatre Award for Best Costumes; listed in the honors edition of the Cambridge Registry of Who's Who Among Executive and Professional Women; and was seen nightly on The Tonight Show with Jay Leno and weekly on Jay Leno's Garage. The famed artist Synthia St. James notes Mylette as being the inspiration for her world-renowned painting "Ensemble," which graced the cover of the bestselling novel "Waiting to Exhale" by Terry McMillan. Mylette's talents include the designer doggie wear collection FromTheHeartDoggieWear.com and the heirloom doll collection My Mind's Eye. Mylette recently costumed the acclaimed world premiere of Our Man in Santiago at Theatre West.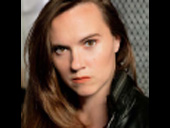 Sam Gregory
(Assistant Director)
Sam has performed in stage productions since she was 14, including A Midsummer Night's Dream and Twelfth Night and compilations of some of the Bard's most famous scenes. She recently appeared as a recurring character on the NBC/Netflix show Good Girls. This is her first assistant directing gig. She is very excited to help bring this crazy, hilarious, remarkable play to life!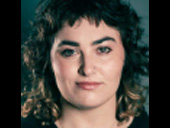 Liv Denevi
(Stage Manager)
Liv is a 24-year old Angeleno with a passion for all aspects of the arts. A techie since high school, she's incredibly excited to make her Los Angeles stage manager debut. She joined Theatre West in the fall of 2019 and has since become involved with the Diversity Committee, fundraising duties and many virtual productions. Liv recently served as Assistant Stage Manager on Theatre West's acclaimed world premiere of Our Man in Santiago. She's happy to be back in the theatre with you all.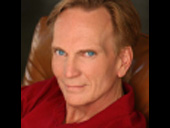 Doug Haverty
(Graphics)
Doug has designed for theatres and performing arts centers across the U.S. and overseas. He has also created 450-plus CD packages (soundtracks, cast albums, jazz, rap and pop) for Universal, Warner Bros., EMI and Sony, among many others. Doug has supplied event graphics for the Los Angeles Jazz Society, American Society of Arrangers and Composers, The Thalians, Associated Television International, Hollywood Christmas Parade, LAPD, LAFD, the Grammys, baseball cards for a "Weird" Al Yankovic world tour and he co-designed the coffee table book, The Ukulele: A Visual History for Backbeat Books.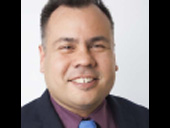 Eugene Hutchins
(Theatre West Managing Director)
Eugene has built a multifaceted career in the arts that has taken him from New York to Los Angeles and several spots in-between. He has held previous arts management positions with Barak Ballet, Los Angeles Master Chorale, MUSE/IQUE, New York City Opera, Chautauqua Opera and the Pearl Theatre Company. Formerly, he was a professional stage director, producer, production stage manager and choreographer for more than a hundred opera, theatre and dance productions across the United States, including engagements with A Noise Within, Lyric Opera San Diego, Odyssey Theatre Ensemble, Opera North, Opera in the Heights, Opera San Luis Obispo, Syracuse Opera, Opera Theatre of St. Louis, Theatre 360 and many more. His production of The Boor (Argento after Chekhov) was broadcast on Florida Public Television. He has served on multiple grant review panels for California Arts Council, Los Angeles County Arts & Culture, City of West Hollywood and Arts Council for Long Beach and has written and secured more than $2M in grants for arts organizations. He has a BA in Dance from UCLA and MM in Opera Production from Florida State University. Visit EugeneH.com for more information.
---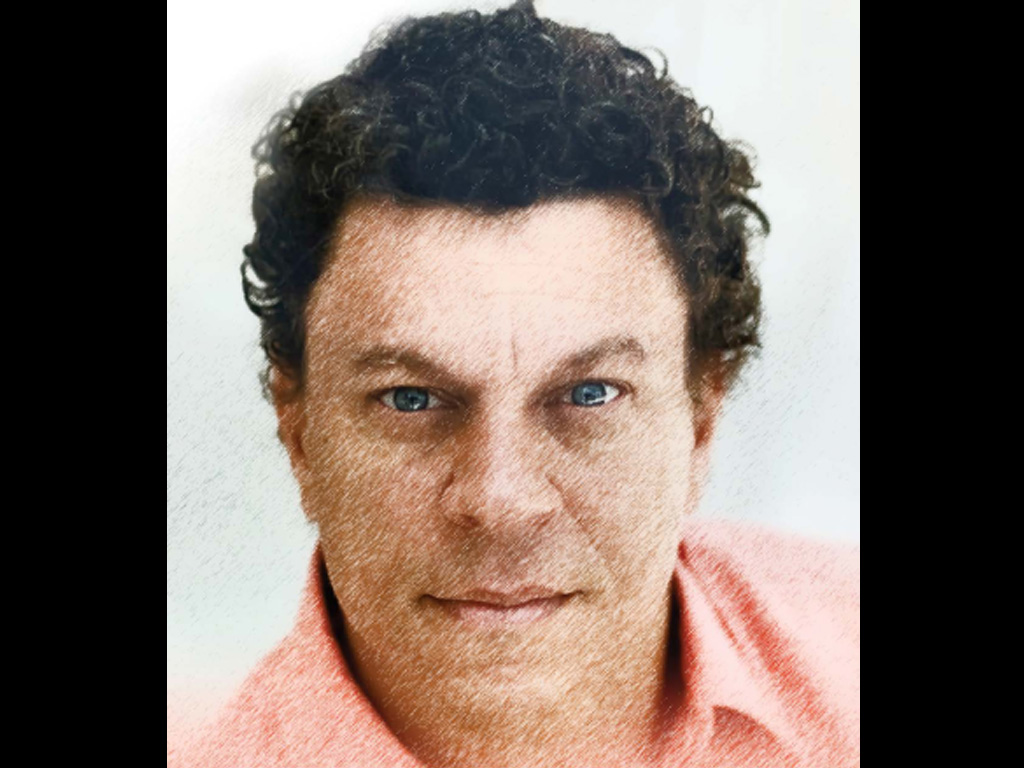 Classic Couples Counseling
is dedicated to the memory of our friend and castmate--
Robert Christophe
"We are such stuff--As dreams are made on;
and our little life--Is rounded with a sleep."
- The Tempest