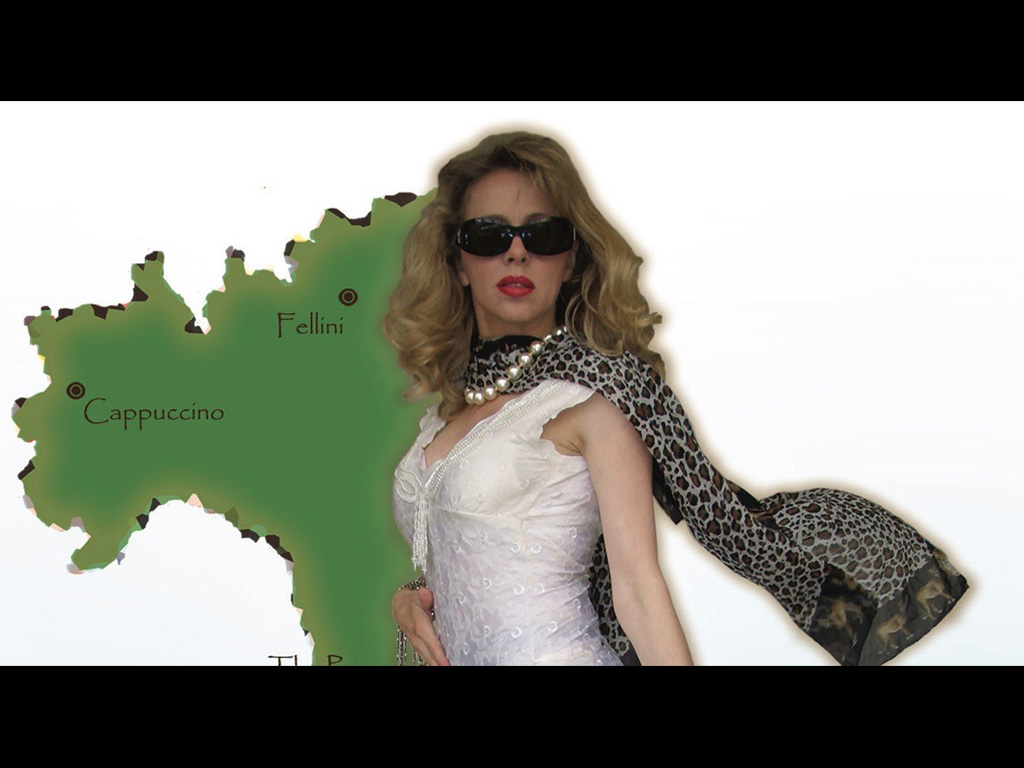 The Italian in Me (2019)
With and Written by Dina Morrone
Dina Morrone returns to Theatre West with her award winning one woman show. An accelerated full immersion Italian lesson about cinema, sex, saints, and the maestro, Federico Fellini too!
Sat. Nov. 9th – 8pm | Sun. Nov. 10th – 2pm
Directed by Peter Flood
"One of the truly funniest nights I've spent at the theater." ~ Mel Brooks
Winner- 2018 Valley Theatre League Award for Best Solo Performance. In The Italian in Me, a doe-eyed aspiring actress from Canada – who has been raised on a heaping dose of old-fashioned values & Roman Catholic guilt – upends her life by moving to Italy. With her, she brings a tiny bit of cash and grandiose dreams of working in Italian Cinema.
Once in Rome, she quickly discovers that things in the Eternal City are not quite as holy or as romantic as she had imagined. Her days are filled with countless fruitless encounters with perverts, priests, producers and statues of Saints in old churches, to whom she pleads for help. But help does not come. Not even a chance sighting of the Pope at St. Peter's brings her any closer to her dream.
When all hope seems lost, she meets the cinematic Maestro himself, Federico Fellini at Cinecitta' Studios for what turns out to be a very "illuminating" encounter, but will it be the 'Dolce Vita' she was searching for?
*For more info about Dina visit dinamorrone.com