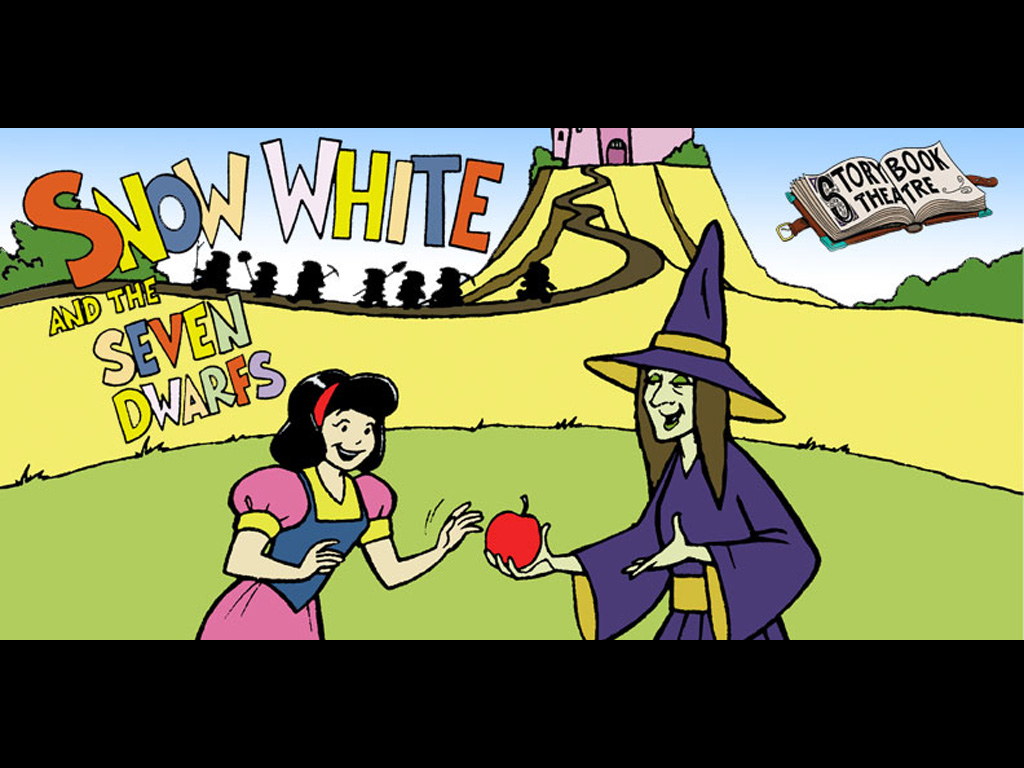 Snow White and the Seven Dwarfs
Storybook Theatre's fun-filled version of this famous story has lots of singing, dancing, audience participation, and a funny witch with a handsome prince. The children in the audience become the seven dwarfs who help rescue Snow White.
October 20, 2018—April 27, 2019
(No Show March 16)
Saturdays at 1 pm
Birthday parties and school field trips available as well.
Directed by David P. Johnson | Produced by Barbara Mallory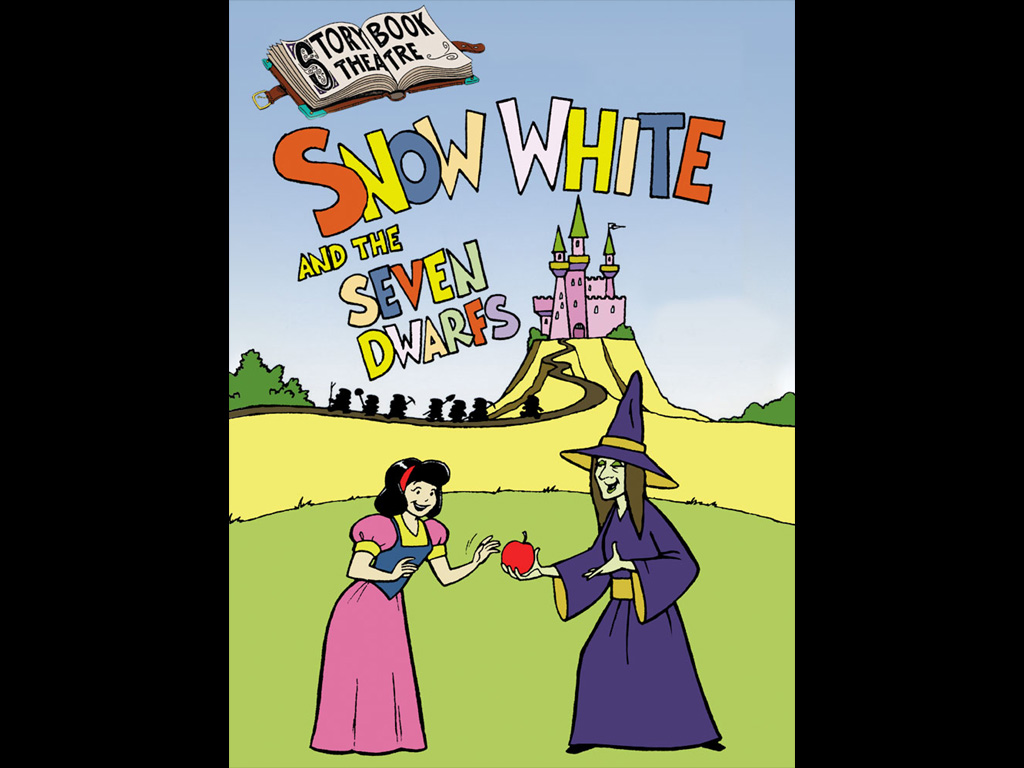 Book: Scott Martin | Lyrics: Rob Meurer | Music: Richard Berent
About Storybook Theatre
Storybook Theatre has been presenting young children and their families with fun, age appropriate interactive theatre and musicals for 36 years. Classic fairy tales are adapted for the stage and set to music with plenty of opportunities to wiggle, move and shout. The show is 50 minutes long with a juice and cookie intermission. After the show children can meet the cast and get autographs.