She Is History
Why Do We Know More About Kim Kardashian Than Abigail Adams?
Sunday November 4 at 2pm
Directed by Richard Kuhlman with Mark Travis
Writen and Performed by Amy Simon
Enjoy an afternoon of inspiring, enlightening, funny and empowering theatre. The family-friendly play is about women who made and make history.
"Courage in women is often mistaken for insanity."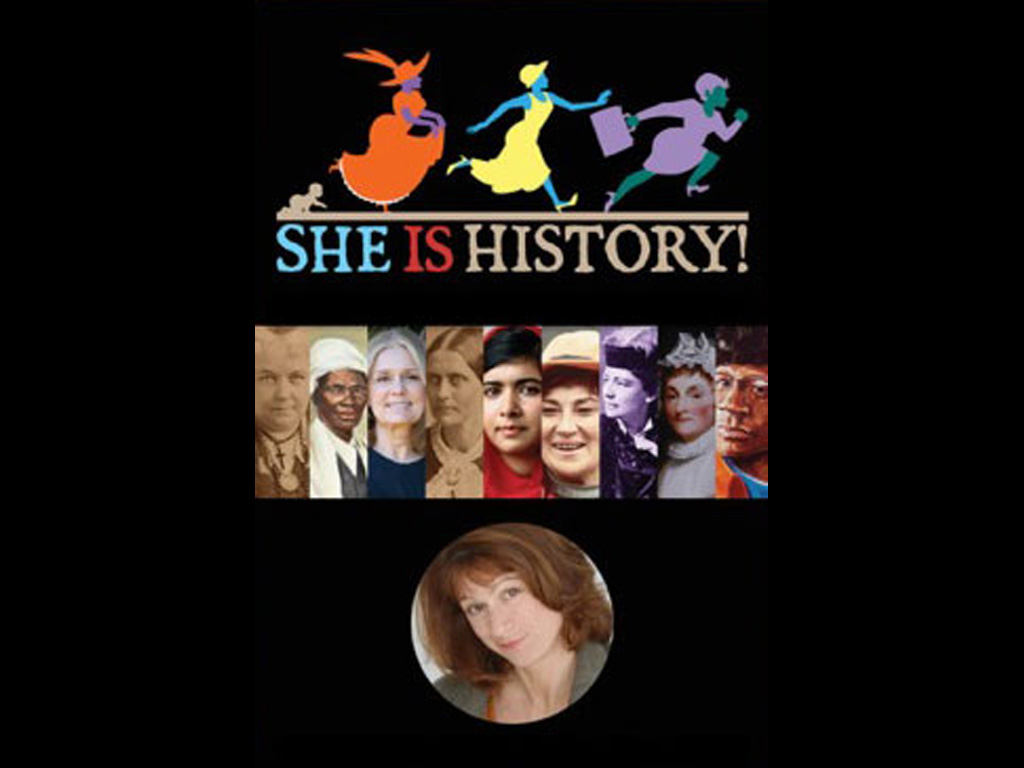 Watch Elizabeth Cady Stanton and Susan B. Anthony multi-task – just like today's mom – running the house, fixing dinner and corralling the kids, all while working on the Fourteenth Amendment. Witness Sojourner Truth's powerful Ain't I Woman speech. Learn how Alice Paul stole President Wilson's parade, and see how she suffered for the cause. Watch Nancy Pelosi become the First Female Speaker of The House. See what inspired Bella Abzug. Hear about Victoria Woodhull (the first woman to run for president) and Hillary Clinton, suffrage, maternal profiling, the road to Seneca Falls, abolition and more!
Part of Portraits Of Humanity 2