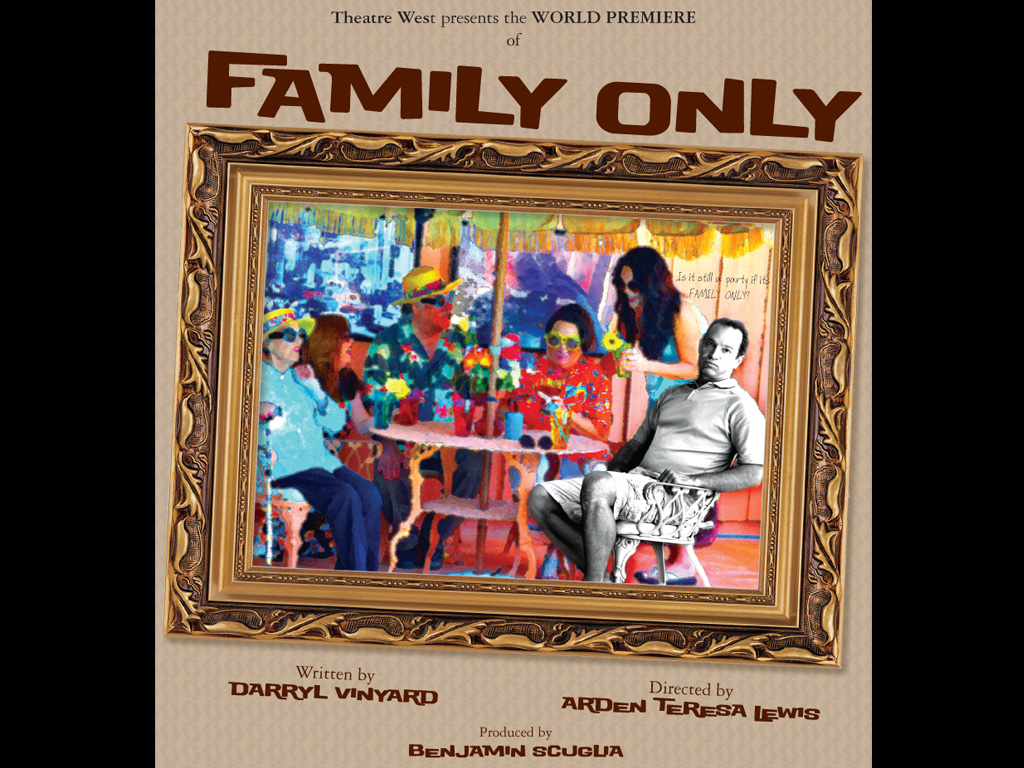 Family Only
Where do you draw the line with family?
February 10 thru March 19, 2017
Directed by Arden Teresa Lewis | Produced by Benjamin Scuglia
Written By Darryl Vinyard
With
Riley Rae Baker • Roger Kent Cruz • Frank Gangarossa • Anne Leyden • Sheila Shaw • Dianne Travis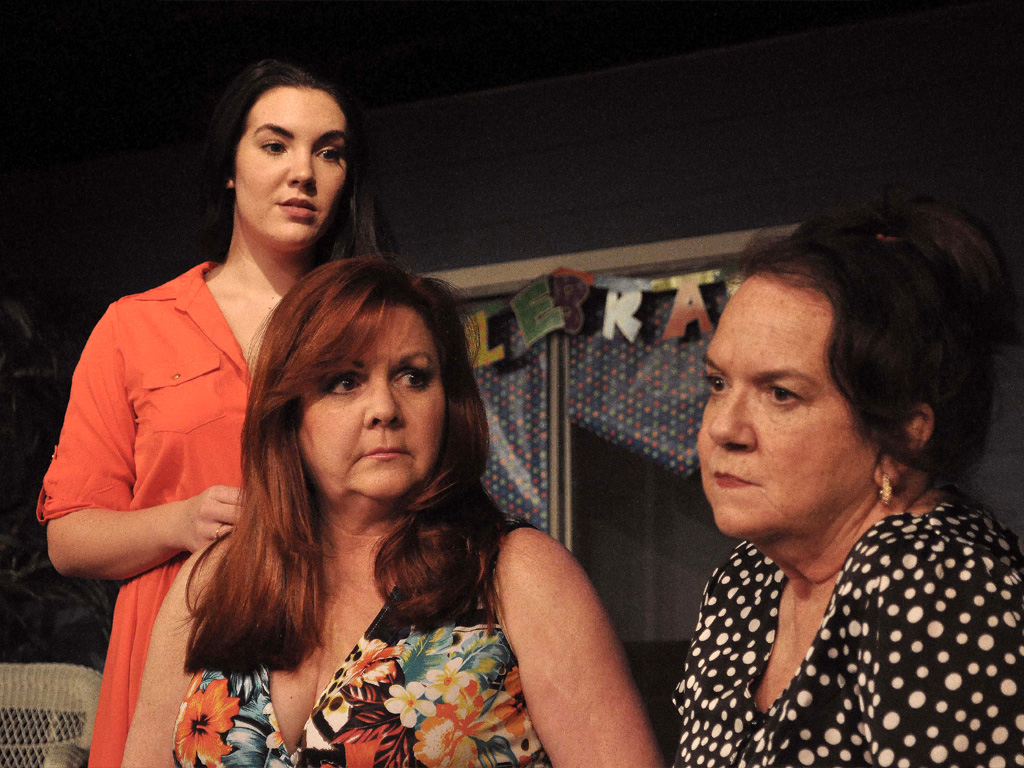 Set Designer: Jeff G. Rack | Lighting Designer: Yancey Dunham | Costume Designer: Arden Teresa Lewis | Sound Designer: Paolo Greco
Stage Manager: Leesa Freed | Photographer: Garry Michael Kluger | Publicist: Phil Sokoloff | Assistant Stage Manager: Victoria Baker
Free previews Wednesday, February 8 & Thursday, February 9
Pay-what-you-want performance and post-show Q&A with cast and crew Sunday, February 19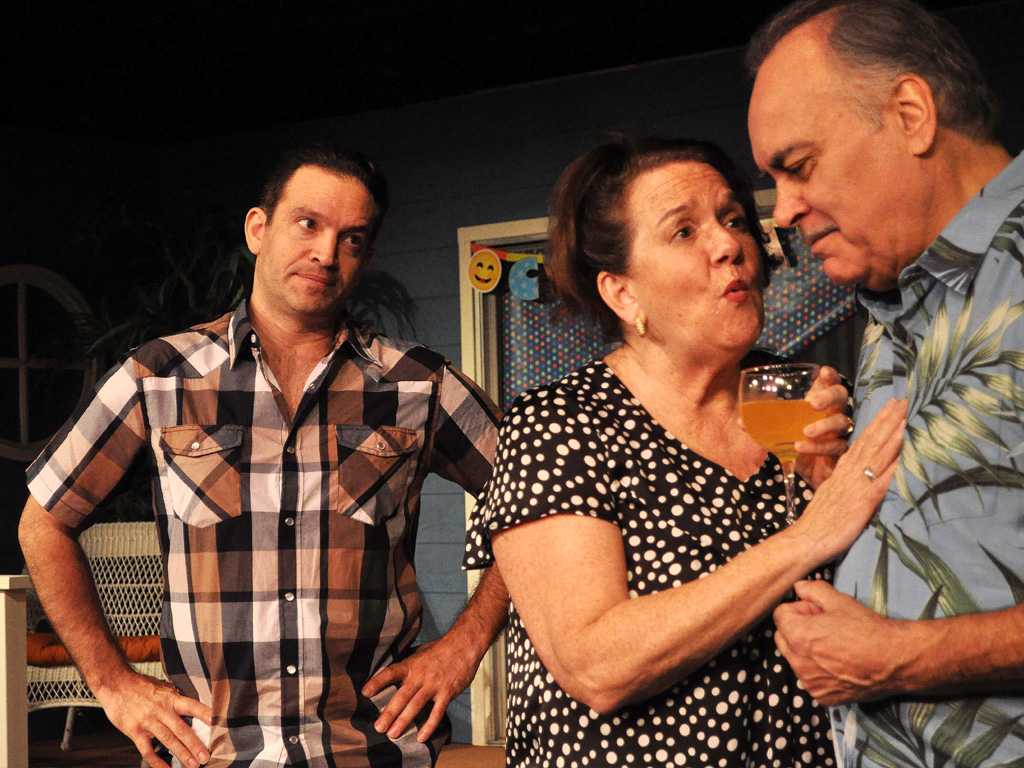 Will invites his relatives to toast the purchase of his new home, but instead of celebrating they tear each other apart. Can the family survive? Is there any love left between them or just a tally sheet of debts owed and paid?
The setting is Will and Nicky's backyard patio in Sherman Oaks, California, a suburb of Los Angeles in the San Fernando Valley. It's a hot weekend afternoon in the dead of summer.
Family members include Will (Frank Gangarossa), a cautious man who can't seem to relax around his own family; Nicole (Riley Rae Baker), Will's wife, whose patience is pushed to the breaking point by her husband's pushy relatives; Andrea (Anne Leyden), Will's older half-sister, recently divorced and the mother of six-year-old Chloe, who feels the world is against her, never has any money and must constantly be rescued; Walter (Roger Kent Cruz), Will and Andrea's father, thrice-married, quick with a quip and forever dreaming up get-rich-quick schemes; Brenda (Sheila Shaw), Walter's upbeat third wife, who doesn't let anyone forget what a martyr she has become by marrying him; and Amanda (Dianne Travis), Will and Andrea's grandmother, Walter's mother, and the blunt, no-nonsense family matriarch whose newly drawn-up will throws the family dynamics into chaos.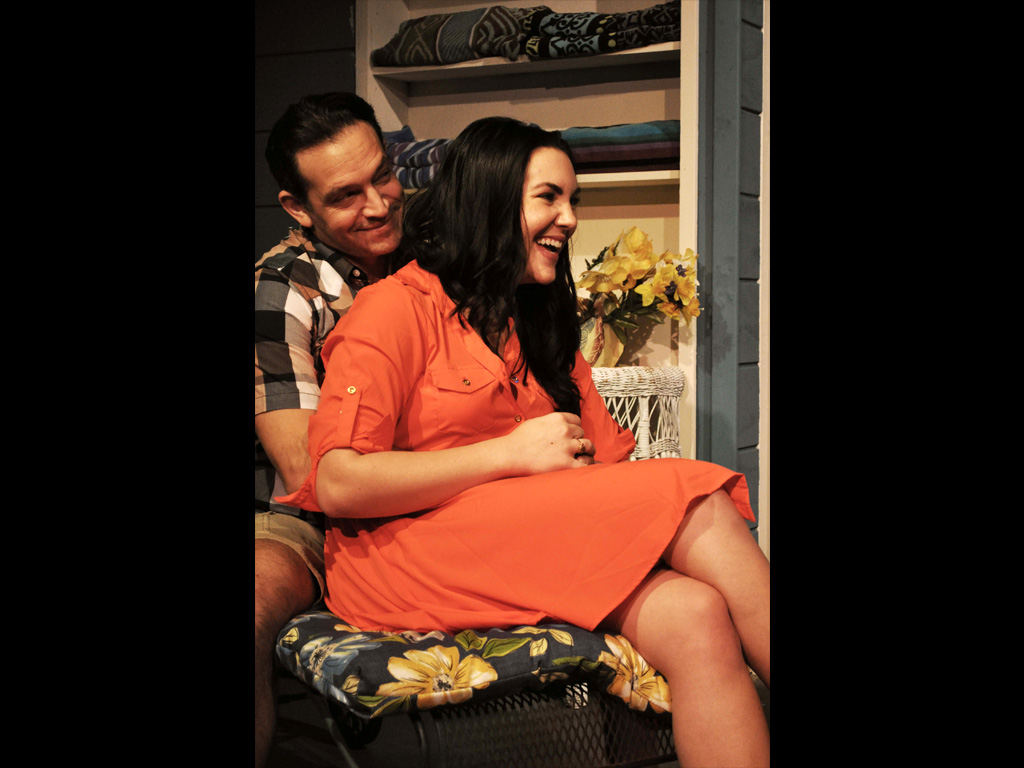 Family Only, an original drama by Darryl Vinyard making its world premiere at Theatre West, tests the boundaries of love with humorous and dramatic results.
Reviews
"This family seemed real, dysfunctional, messy, loud and broken, but beautifully real. Together, the cast, writer and director have perfectly created a truly believable and memorable family, warts, baggage and all. I highly recommend "Family Only" at Theatre West."
- Samantha Simmonds-Ronceros, NoHo Arts District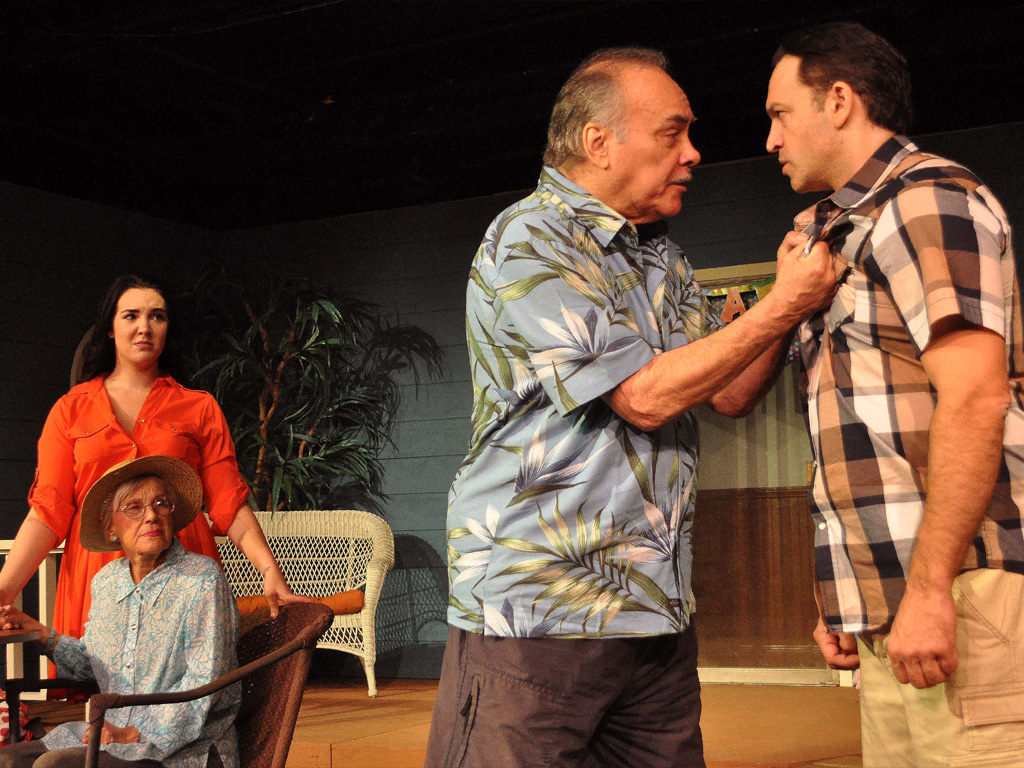 "Fantastic, Pure Energy, Drama of Passion With A Comical Family Heart …Absolutely Riveting! Stop reading this and just go – go now!"
- Lorenzo Marchessi, The Geek Authority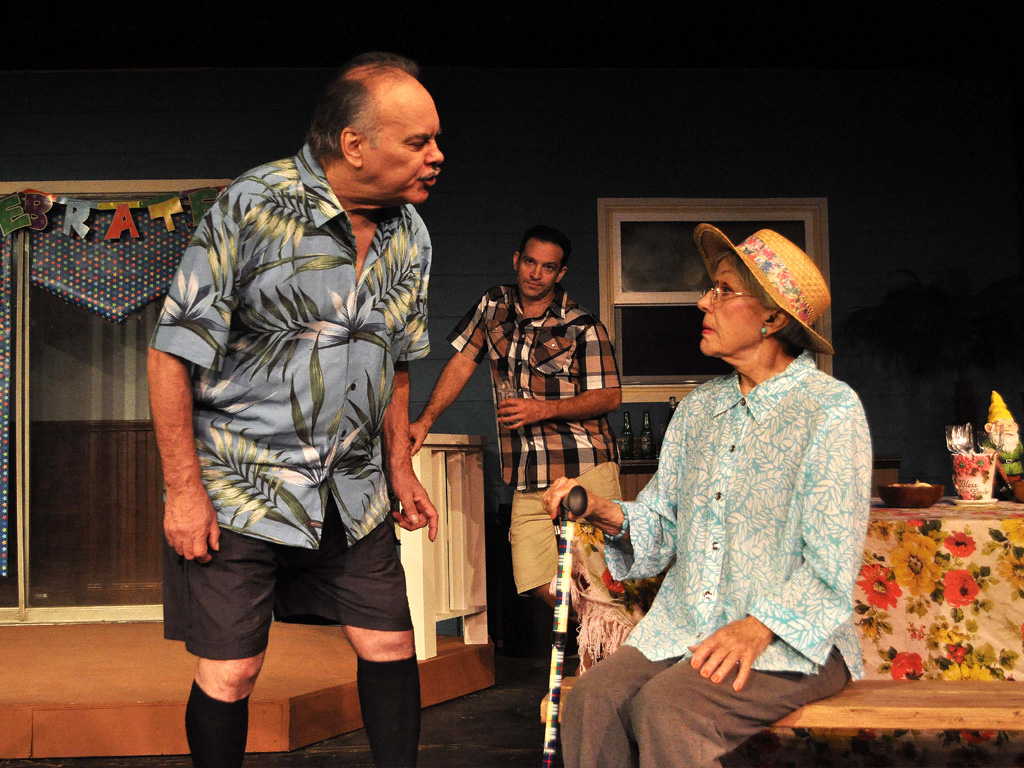 "Absorbing… (I) sat with the rest of the audience, in pin drop silence as the second act hurtled toward climax and dénoument. My companion and I talked and argued about the show for the entire forty-minute drive home. That is the effect of a very good, thought-provoking play."
- Paul Myrvold, Theatre Notes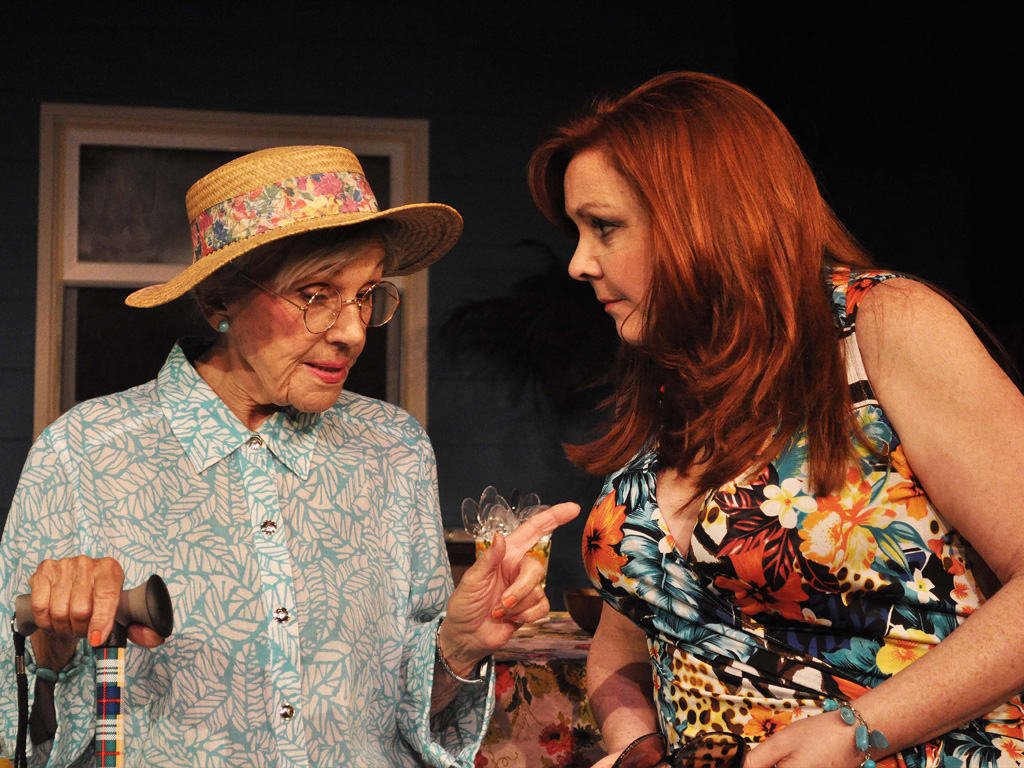 "In my favorite and AWARD WORTHY performance, Dianne Travis was HYSTERICALLY BRILLIANT as the wise
and savvy "No B.S." grandmother, Amanda."
- Pat Taylor, The Tolucan Times
"These personalities make this comedy a rip-roaring riot! This play ain't a 50's/60's sitcom and doesn't try to become one! (Thank goodness!)"
- Rich Borowy, Accessibly Live