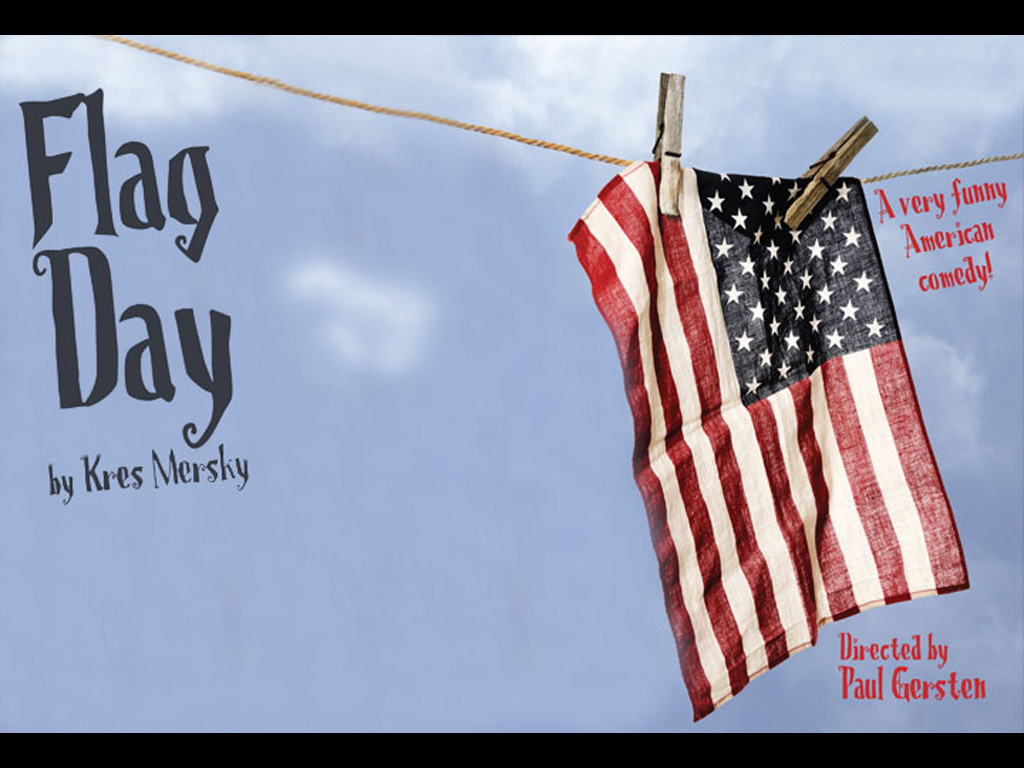 Flag Day
A World Premiere of a New Comedy by Kres Mersky
May 29 - June 22
Thursdays, Fridays and Saturdays at 8pm. Sundays at 2pm
Produced by Donald Moore | Directed by Paul Gersten
With
Sara Ballantine ● Kylie Brakeman ● Roger Cruz ● Caitlin Gallogly ● Gerald Lancaster ● Kres Mersky ● Thomas Isao Morinaka
Michael Pammit ● Andy Parks ● Diane Sellers ● George Tovar
Kaufman and Hart meet Chekhov in Kres Mersky's madcap comedy about a family struggling to connect on a Christmas like no other!
"RECOMMENDED! Solid cast, fantastic… totally irreverent… just sit and enjoy, letting the surprises and shocking event hit you across the face like a cream pie..." - Don Grigware, Broadway World
"Go see FLAG DAY, Kres Mersky's humorous melodrama. …eerily refreshing commentary for our extended human family. Witness good acting… relive the early 90's and bring an estranged family member, it might be therapeutic as well." - Tasha Moore, lifeinla.com
Set Design: Jeff G. Rack | Light Design: Yancey Dunham | Stage Manager: Leesa Freed
Asst. Stage Manager: Ernie McDaniels | Graphics: Doug Haverty
Check out our Facebook Page for Info on The Flag Day Photo Contest!