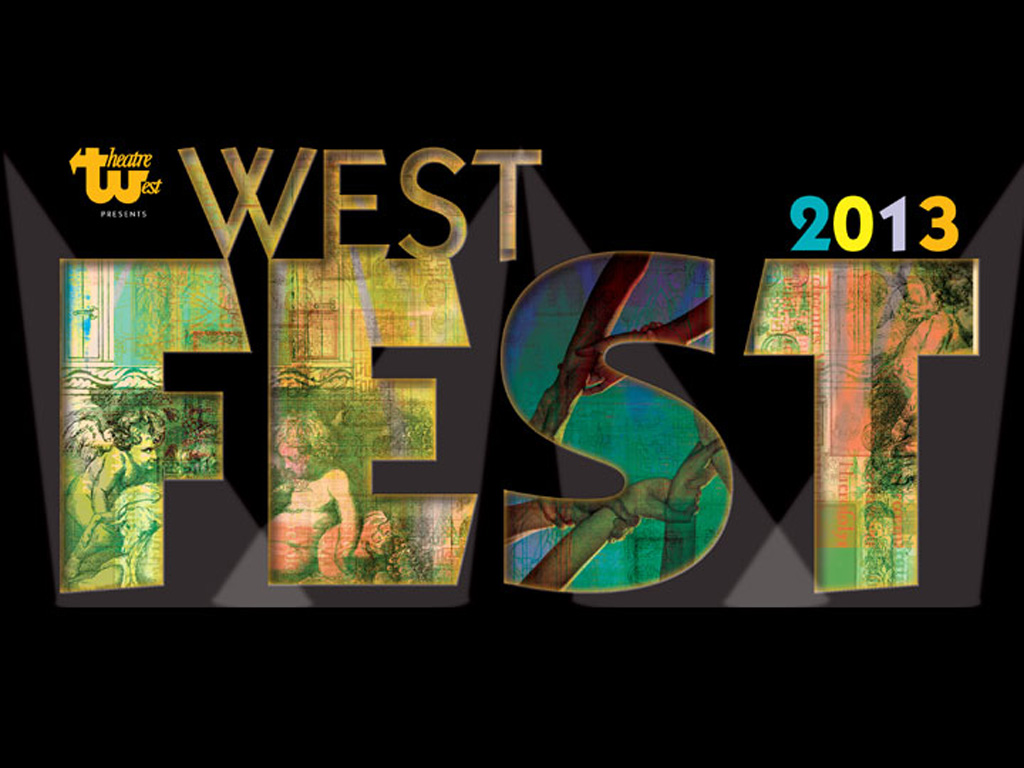 WestFest 2013
Our Annual Festival of Developing Works
November 1 - 24, 2013
Produced by Don Moore
Explore the human mind with us and witness all kinds of wonderment as new relationships are being formed and old relationships are being tested, all painted in varied, theatrical ways.
---
Week One – November 1-2-3
To Be
A young student has her first session with a drama coach and art meets life.
Written and directed by Dayle Reyfel
With
Madison Claire Parks • Corinne Shor
~
The Bizz
The trials of trying out take their toll.
Written by Thom Thomas | Directed by Donald Moore
With
Maray Ayres • Mario Granados
~
Ballroom Dancing
Irma, a recent widow from New York, moves to Las Vegas, and, with her ballroom dance shoes and ever-present
bottle of Dr. Pepper, makes her way into the tangled web of the Las Vegas singles scene.
Written by Judith Allen | Directed by Paul Denniston
With
Jacque Lynn Colton
~
The Scene
Auditions are tough, but not only for the guy auditioning.
Written and directed by Mary Burkin
With
Mary Burkin • Joe Nassi
~
The Theatre West Musical Comedy Workshop
From our showers, to our workshop, to you.
Musical Direction by Mary Garripoli
Staging by Mary Garripoli and Donald Moore
Accompaniment by Paul Chipello
With
Maray Ayres • Johanna Burwell • Caitlin Gallogly • Mary Garripoli • Patricia Jaramillo • Nancy Becker Kennedy • Devra Korwin
Andre Landzaat • Robert Laur • Constance Jewel Lopez • Deanne Mencher • Lee Meriwether • Donald Moore • Michael Pammet
Madison Claire Parks • Leonard Ross • Sara Shearer • Janie Steele • Sandra Tucker • Sara Ann Vail
---
Week Two – November 8-9-10
Waiting for the parade
"They also serve who only stand and wait." For the military wives of World War II, there was no greater truth.
Written by John Murell – Directed by Arden Teresa Lewis
With
Heather Alyse Becker • Jill Jones • Rebecca Lane • Anne Leyden • Barbara Mallory
In honor of Remembrance Day (Canada, Great Britain and the Commonwealth) and the USA's Veteran's Day,
veterans and enlisted military tickets are only $5.00 [with discount code 4SERVE]!
---
Week Three – November 15-16-17
The Wedding Dress
An anxious bride and her dressmaker discover that love is about letting go of pain and creating new lives.
Written by Kent Hamilton | Directed by Paul Denniston
With
Corinne Shor – Sandra Tucker
~
Our Arrangement
Two senior couples are best friends. They decide to switch things up and become…sweniors!
Written by Lloyd J. Schwartz | Directed by Stu Berg
With
Cal Bartlett • Layla Galloway • Don Moss • Diane Travis
---
Week Four – November 22-23-24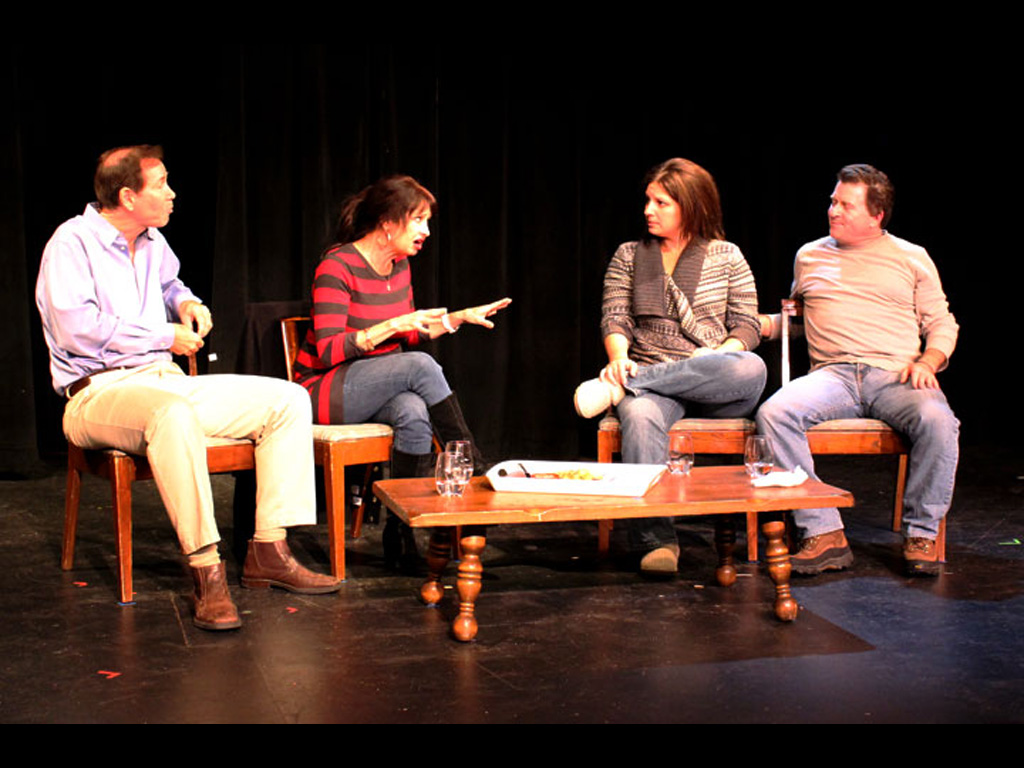 Trevor
What exactly lurks beyond that door? A weekend in the country has never been so funny and terrifying. You will leave with the willies.
Written and Directed by Eugene Pack
With
Abbot Alexander • Constance Mellors • Steve Nevil • Corinne Shor
~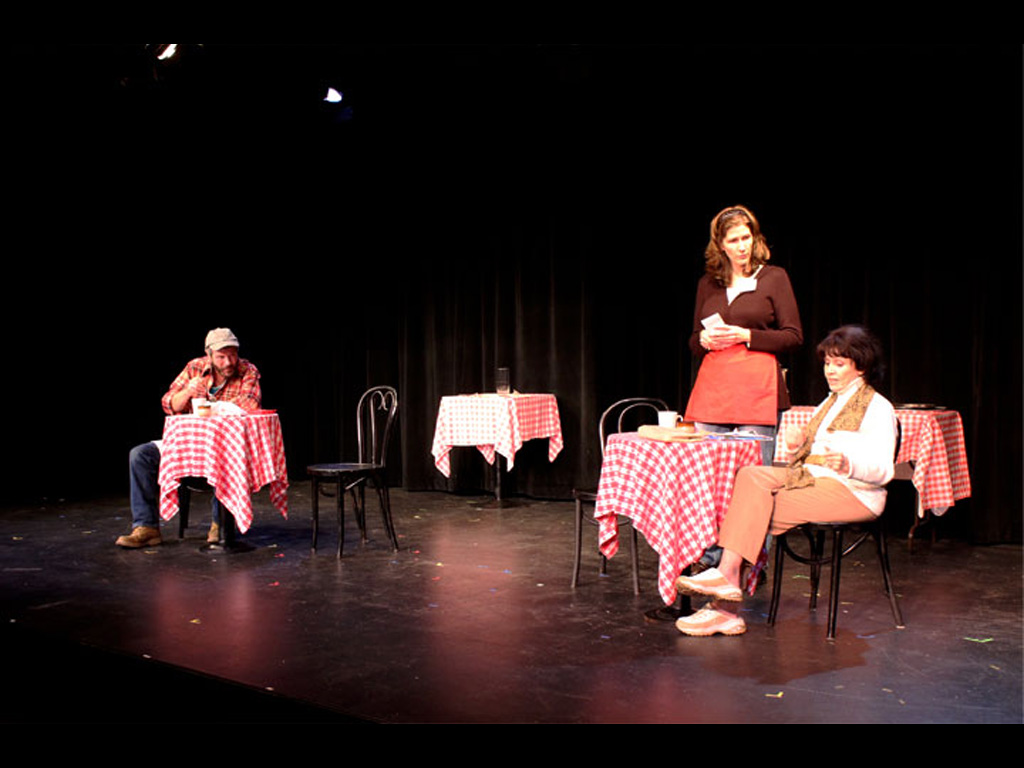 The Fat Lady Ain't Hummin'
Food isn't the only thing changing at this diner on this particular morning.
Not everyone is thrilled about it either. The regulars keep trying to be regular and it "ain't easy."
Written Linda L Rand | Directed by Sandra Tucker
With
Maria Kress – David Mingrino – Marcia Rodd
~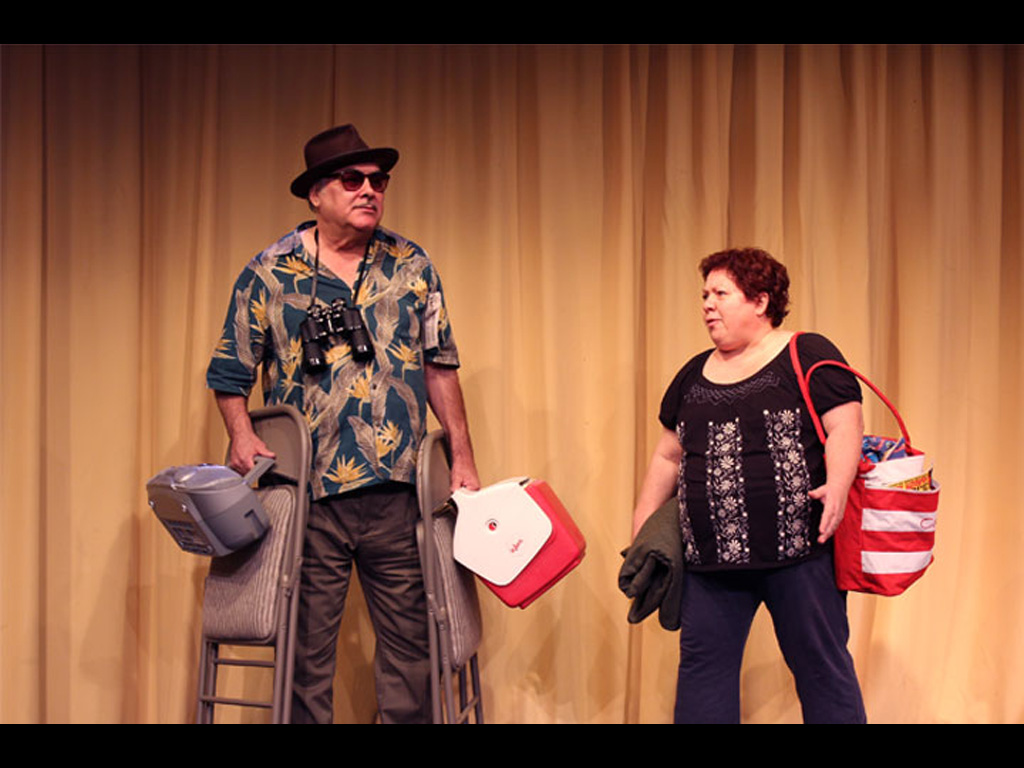 The Beach
It's 7AM on the 4th of July and the fireworks have already started.
Written by Roy Battocchio | Directed by Stu Berg
With
Roger Kent Cruz • Mary Garripoli
~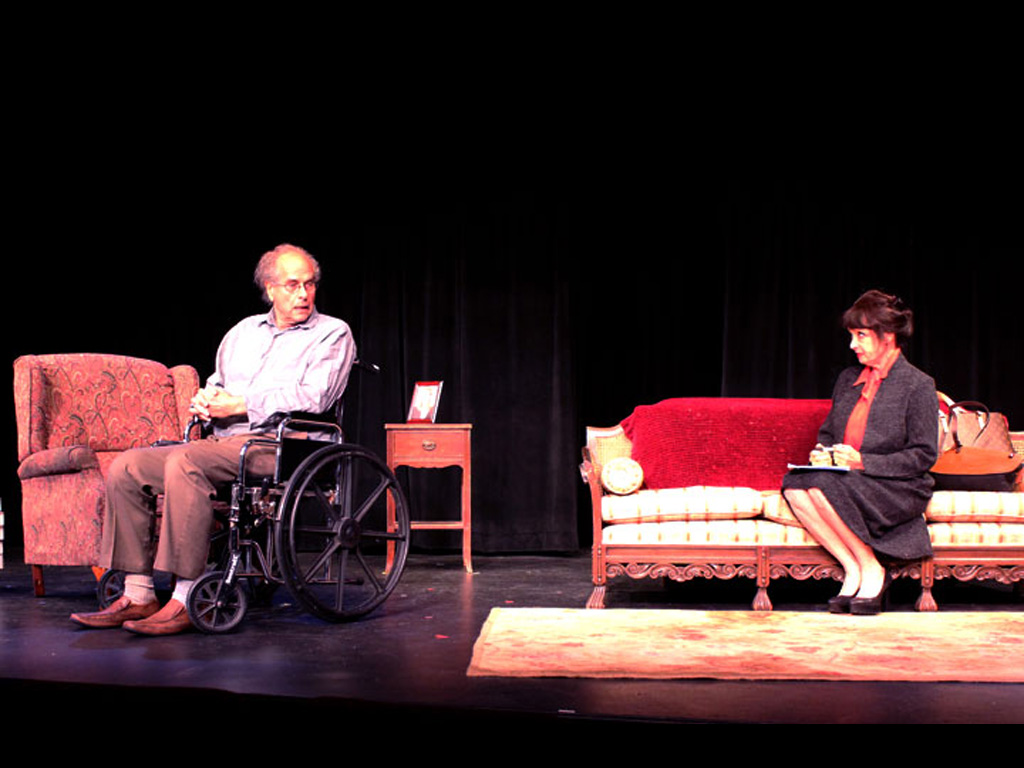 My Safe Place
Howard's safe place is in his room. Can Anne help him out?
Written by Barbara Nell Beery | Directed by Marcia Rodd
With
Drew Katzman • Constance Mellors
~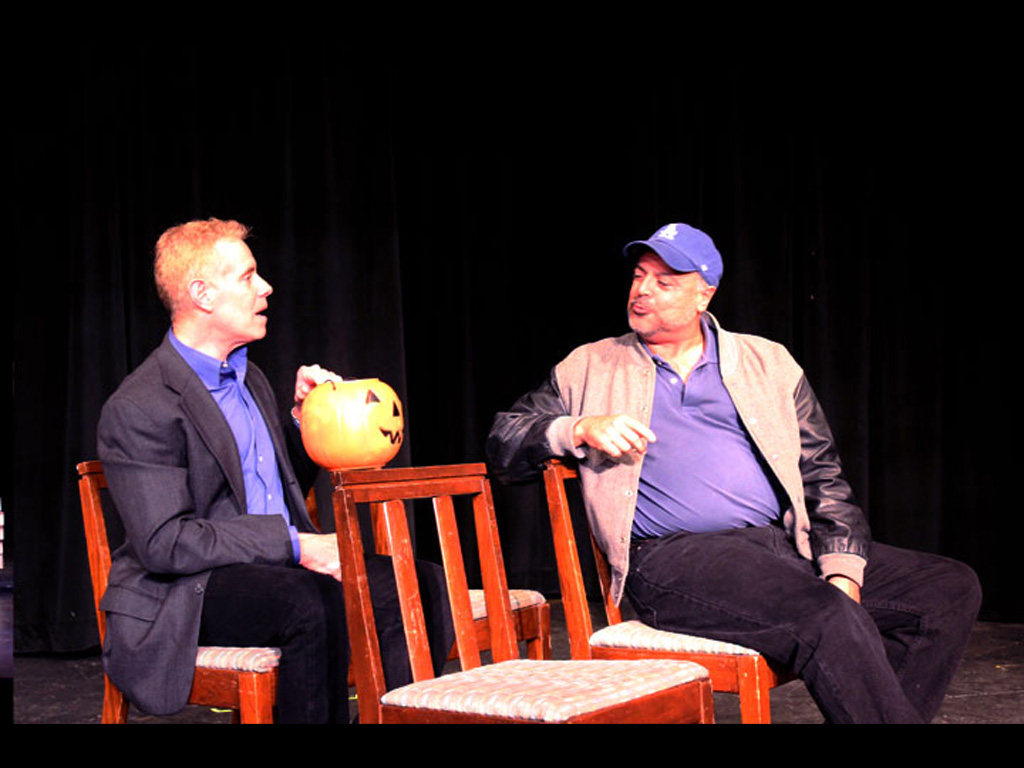 Mr. Franklin
Sometimes things just happen and in its apparent simplicity is its complexity. Or maybe it's the other way around.
Written and Directed by Mary Burkin
With
Joe Nassi • George Tovar
~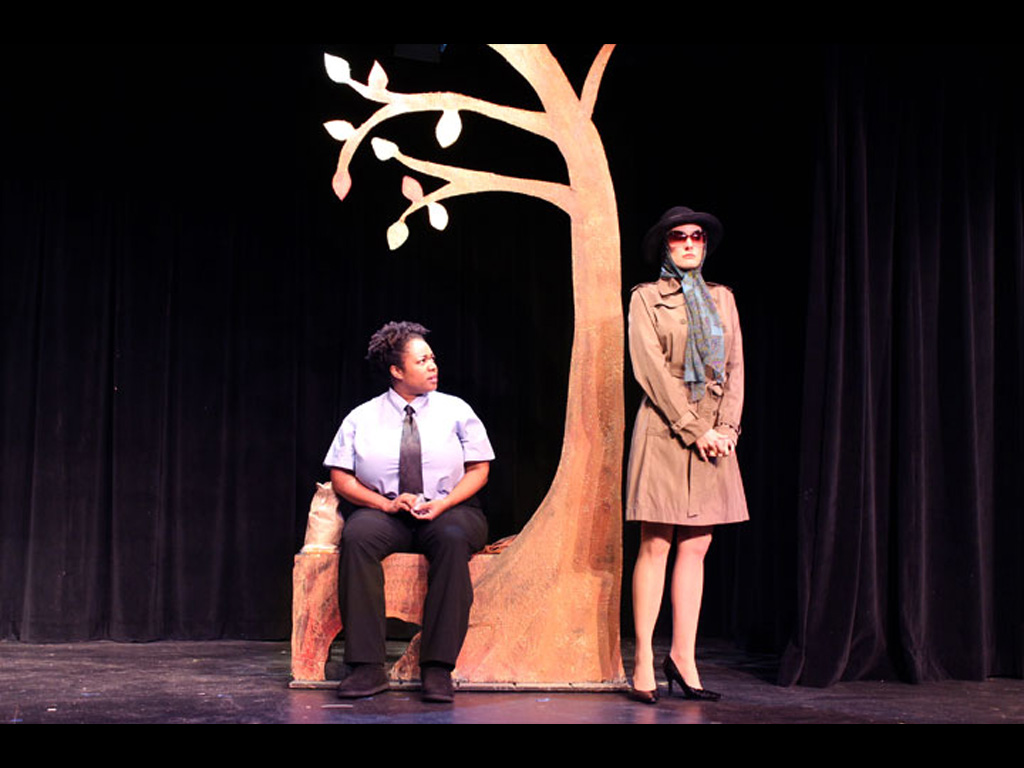 My Tree
There is a tree in Central Park. It's the only place Laura feels safe. But she'll have to fight for it.
Written by Arden Teresa Lewis | Directed by Charlie Mount
With
Melanie Kwiatkowski • Constance Jewell Lopez • Nick McDow • Emily Mount