18 Minutes of Fame
While searching for fame, Minkus found the more meaningful things in life.
December 16th - 18th
Tickets: $40
Early Bird (online only): $35
Students/Seniors/Military Veterans: $30
*COVID Policy:
Masks must be worn at all times in the theatre except for children younger than three years.
The actors will remove their masks only while performing.
Written by Susan Morgenstern & Barbara Minkus
Directed by Susan Morganstern | Produced by Matt Aaron Krinsky & Diane Baroni
Join Broadway, film and television star Barbara Minkus as she shares an intimate show of personal moments, funny and poignant songs and her remarkable stories working with luminaries like Danny Kaye, Merv Griffin, Jerry Lewis and Charlotte Rae.
Featuring a variety of show-stopping songs, this one-woman, one-act, 75-minute multimedia musical (with live piano accompaniment) incorporates film, graphics, recordings, and photos to showcase Barbara's exceptional journey of love, life, difficult decisions, family dynamics, and so much more.
"Minkus is brilliant at storytelling and wraps each segment of her life up with a song that will blow the roof off any theatre."
- The Tolucan Times
"Her incredible light shines brightly at every moment … she will live on in our hearts" - Broadway World
Running time: 75 minutes | Suitable For: all ages | Genre: Musical
---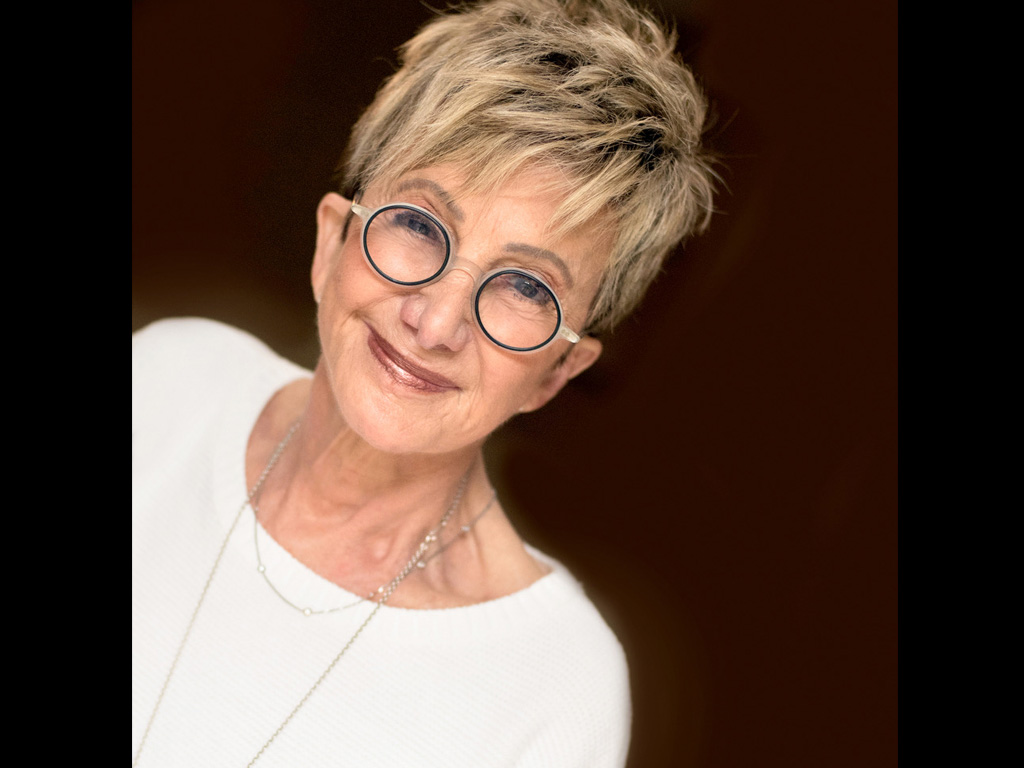 Barbara Minkus began in show business in NYC in Julius Monk's review, "Bits and Pieces". She went on to receive rave reviews touring as Fanny Brice in "Funny Girl" throughout the United States. She played Lucy in the original NY recording cast of "You're a Good Man Charlie Brown". On Broadway, Barbara starred in "The Education of Hyman Kaplan", directed by the great George Abbott.
On television, she was a regular for six seasons of "Love American Style", played Gittel the Witch in ABC's "Curiosity Shop", and was the voice of Ms. Pacman in the ABC cartoon series, "Pacman". She made numerous television appearances over the years on "The Danny Kaye Show", "The Tonight Show", and made a record 20 appearances on "The Merv Griffin Show". Most recently, she guest-starred on HBO's award-winning "Getting On".
After taking time out to raise her family, Barbara returned to theatre at The Santa Monica playhouse to appear in "Funny You Don't Look Like A Grandmother". She then brought "Picon Pie" to the Playhouse, playing Molly Picon, a role she helped research, and which she later reprised Off-Broadway. In L.A., she starred as Jennie Grossinger in the musical, "Saturday Night at Grossinger's", directed by Susan Morgenstern, and went on to reprise the role with a Florida company.
Barbara presented "From This Moment On – Minkus Sings Porter" at the American Jewish University in Los Angeles, and returned to AJU to present The Songs of Irving Berlin. Other musical theatre performances include Miss Lynch in "Grease" at the Muni Theatre in St. Louis, as well as Yente in "Fiddler on the Roof" at both the Muni and the Starlight Theatre in Kansas City. She starred in the LA and Off-Broadway Musical, "Don't Leave It All to Your Children".
Last year, Barbara co-wrote and starred in "I'm Not Famous: A Musical Journey" with Barbara Minkus at the Santa Monica Playhouse for a 5-month run, which has been reworked and retitled: "18 Minutes of Fame: A Musical Journey with Barbara Minkus". She is very excited to be bringing the show to the Pico Playhouse in Los Angeles in the Fall of 2018, and then its New York debut in November 2018. Visit her at barbaraminkus.com